The football season came to an end last night but that just means now basketball and hockey can have our attention (oh and soccer, baseball and just about anything else you can imagine)!  So on that note, I am often asked what to take to a game.  I must admit, the bag policies are so different from venue to venue that I play it safe and I always pack light.
I believe the NFL's bag policy is one of the strictest, so I use it as a baseline.  You can check it out in detail here.  But here's the bottom line, you can't bring one in unless it's clear and/or meets the size guidelines.
I'm all for lucite but plastic totes are not my personal favorite, but I totally get it if you need to carry a sweater, baby stuff, or whatever else you want.  I opt for a tiny bag, no bigger than my hand for the necessities.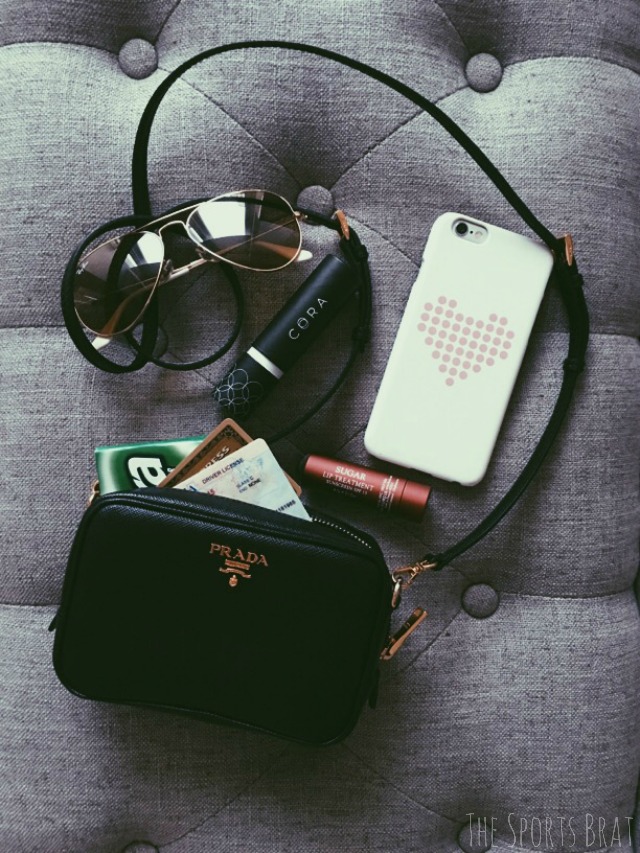 So here you have it, these are my game day essentials:
Gum, ID, Credit Card/Cash, chapstick by Fresh, sunglasses (these are rayban), cell phone and in case it's that special time of the month, I bring Cora tampons so A) no one knows what it is if anything spills out and B) because they're AWESOME!
Hope this helps! Remember to pack light, you don't need much when it comes to cheering for your team!!