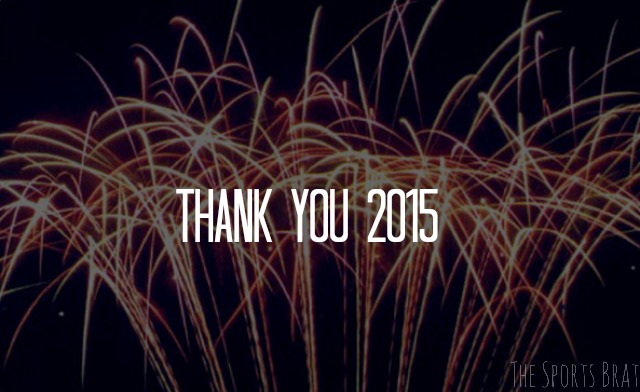 It's my favorite time of year because as I gear up for a new year and new beginnings I get to reflect on all that I'm grateful for the previous year. Here are my top 10 Sports Brat moments. THANK YOU TO EVERYONE FOR READING, SUPPORTING and HELPING!!! Can't wait for another year!
Getting to meet legends of the game in Puerto Rico as NYCFC traveled to play the Puerto Rican National Team. Aside from the sun and the game, it was such an honor to get to know some of these talented athletes.
Traveling to Ole Miss for the day with my family. It's not every day you get to take a plane for the day to an SEC game. Such a great day!
Seeing old friends on the NFL sidelines. Getting to see my friend from college on the Raiders sideline at Heinz field was so cool! Man Crabtree is tall!
Hiking retreat in Utah. I may not have spent the weekend watching or partaking in traditional sports but it was such a great way to hang with my friend. We hiked and yoga'd and did all kinds of activities, namely cycling through the 106 degree desert (see video on Instagram). MAD respect for those of you who cycle often. I think I'm one and done lol.
The Super Bowl party at Aria. There were 2,000 people comfily watching the Pats defeat the Seahawks for the Super Bowl title. I have never seen more food in one place. Such a well-done event!
Getting to design a pair of converse. I've always loved fashion so I was honored to collaborate. Stay tuned, I may or may not be working on something else for you!
The NCAA Basketball Championship. That was a bucket list moment for sure. I didn't care who won but was so glad to have seen a great game and been a part of a wonderful moment.
My last foray as a soccer player (and for my doc who fixed me). Yep, the epic arm break/tear of 2015 was an adventure to say the least. And I have to say that I am so much more grateful for every push up so THANK YOU Dr. Raskin for putting me back together and thank you Mia and Ted Ligety for reminding me that I'm SO much better at watching sports than playing them anymore.
Being featured in the Union Tribune.  That was a hometown highlight I will always remember.
Stanford.  While I'm super thankful to spend the first day of 2016 with the Cardinal at the Rose Bowl, I'm referring to the little four-legged creature I named for my favorite sports team. He's not only the unofficial mascot but he's my favorite thing in 2015.
I also want to make sure I think everyone who helped me in some way to keep this blog up for another year!
To all those who let me interview them: Jaymee, Nanci, Maiya, Jayne, Nancy, Misty, McKenna, Danielle and Carly, Sakura, Whitney, Ivy and Jess.
To the teams/venues who welcomed me: Ole Miss, NYCFC, Steelers, Raiders, Stanford, Saratoga Race Track, The US Open, The Knicks, Aria Hotel.
To the rad companies I love collaborating with: Brooke and Arrow, N9ne Athletics, UStadium, Aviate, Tailgate Radio, 1-800-Glasses.com, Qtees, Pure Encapsulations, StubHub, TeamBackers, Style Bistro, The Blog Issue, Casa and Company, Valley View Live, We Are Warpaint, Sporty Threads, Fab Fit Fun.
To all my friends and families but most of all to everyone and anyone who's every read a post, watched an interview or liked anything on social. I'm happy to make a difference in some way on this beautiful planet! Please let me know what else you all want to see and I will try to get it done. I already have some exciting stuff set up for 2016! Happy New Year to you all!