I had one epic weekend. If you followed along on social you'll already know I spent last weekend at two pretty awesome football games. First, I flew from NYC to Pittsburgh to meet my family on Friday evening. We called it an early night since our wheels up time was 8:30 the following morning.
Full disclosure, I have never been on a private plane before. So when my father mentioned we would be traveling to Oxford, Mississippi via private plane, I was SUPER excited. It's a long story how our weekend came to be, so I'll spare you the details but we have someone close to us who is fighting cancer and this weekend was about making memories, and boy did we!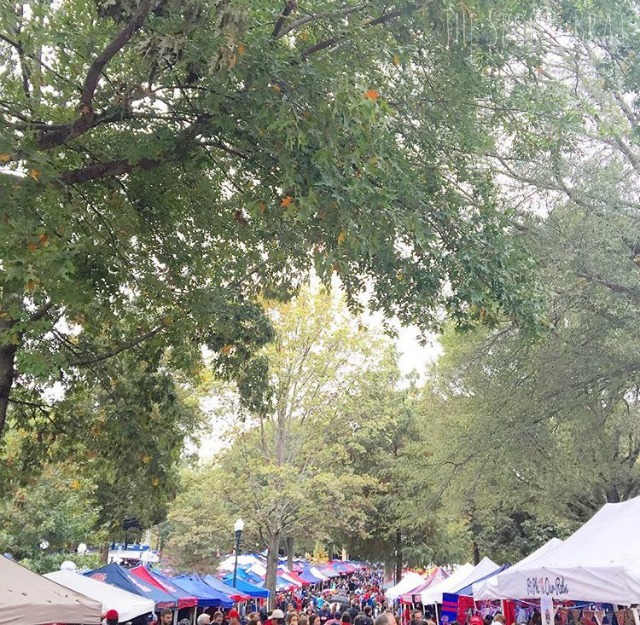 OK, so like I said, our first stop was Oxford for the Ole Miss/Arkansas game. I've heard people rave about The Grove but I had no clue what I was in for. I have never seen so many people and tailgates fit into such a small area. Not only were there so many tailgates, they were done to the nines! Chandeliers hung, cake trees stood and sweet tea flowed (along with booze) like water! It was tailgate heaven. Not to mention, Ole Miss is one of the most beautiful college campuses I've been too!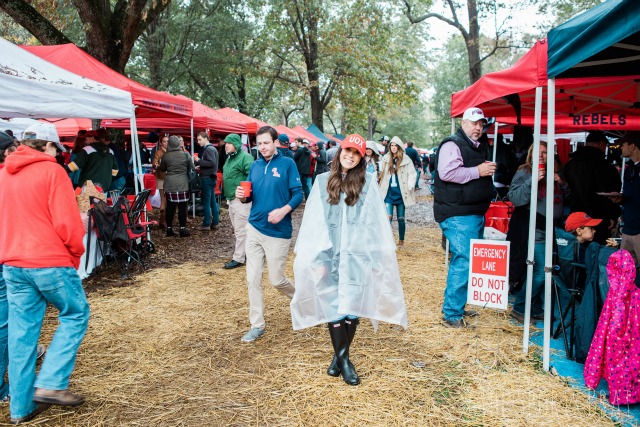 I was unsure what to wear because the forecast called for rain. Thankfully I checked with my friend, Elizabeth, who lives in Oxford and is Ole Miss alum and she encouraged me to wear wellies. I focused on function over fashion, but here are my outfit details.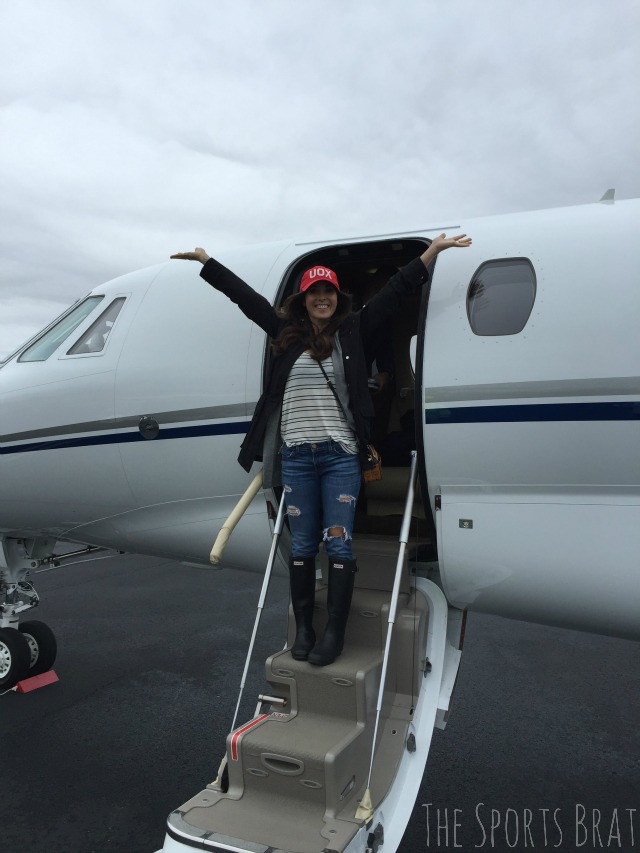 Tank (Whetherly, no longer available), Sweater (Theory), Jeans (Current Elliot, no longer available but try these), Boots (Hunter), Hat (Aviate), Rain Jacket (Mackage), Bag (MCM).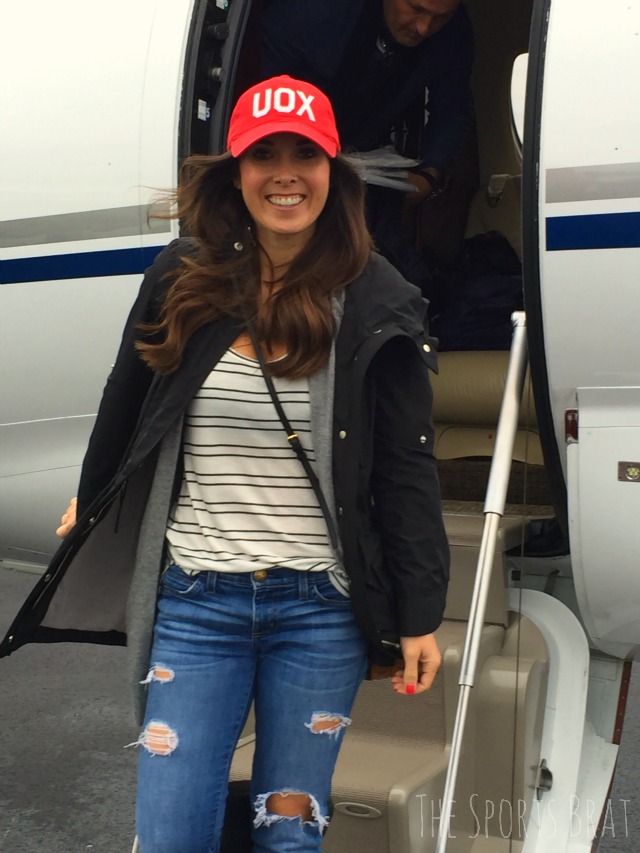 We saw an awesome game that went to OT! Although Ole Miss lost, I feel like we had the ultimate SEC football experience: tailgating, game in the rain, OT finish. It was one for the books!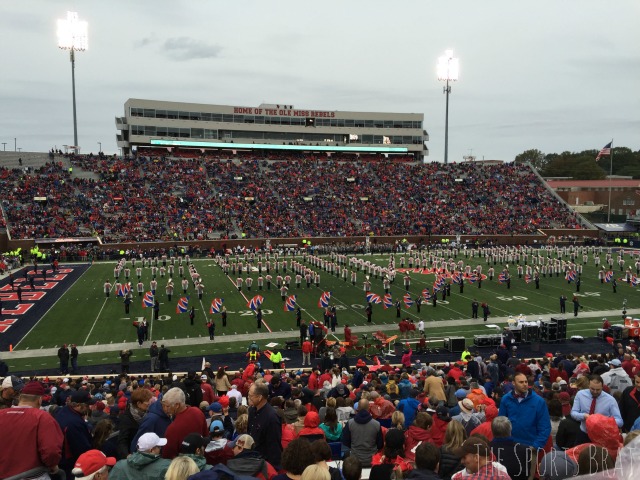 After the game we made our way to the plane, I changed into my now famous T-Rex PJs and took a nap til we got back.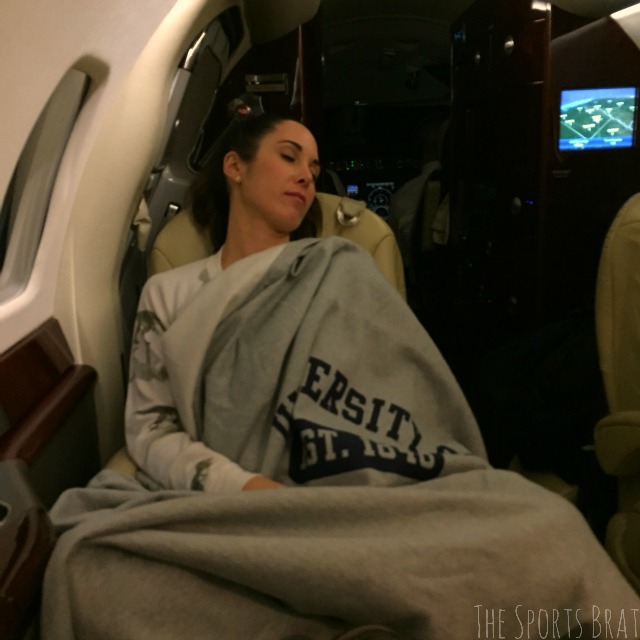 After we got back to the hotel, I went straight to sleep since we had another special football day ahead of us! My dad's company is based in Pittsburgh so we are so fortunate to be able to get great seats! On Sunday we had the skybox! It's right on the 50-yard line and I'm just not sure there's a better seat in the house.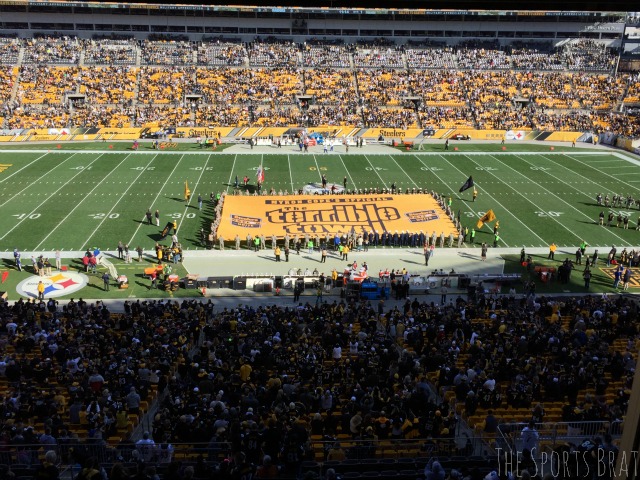 Plus, Super Bowl winner and Hall of Famer, Dwayne Woodruff, stopped by for a pic! He's now a judge in Pittsburgh!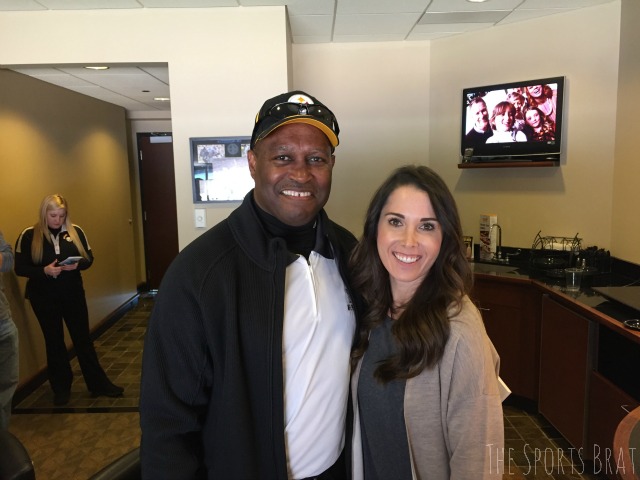 I was extra lucky on Sunday because my dear friend from college coaches for the Raiders. So he hooked me up with sideline passes to say hi before the game! Since I was on the sidelines and in the skybox, I upped my look a bit. And since I don't have an allegiance to either team, I went super neutral. Here are my outfit details.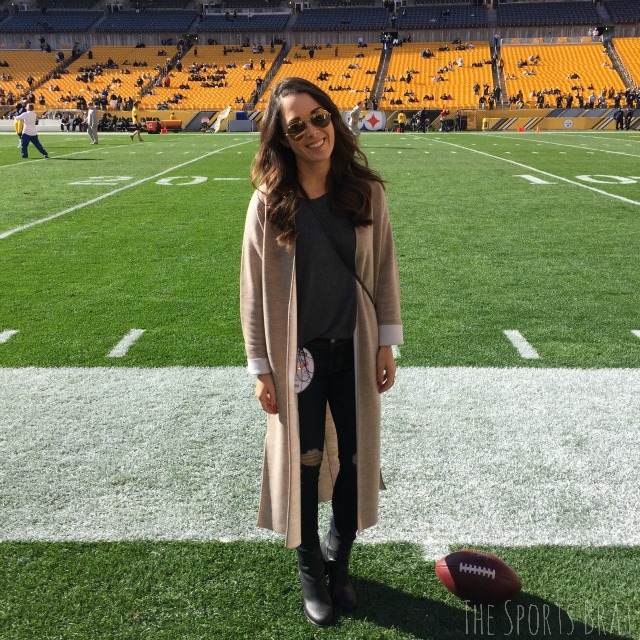 Jeans (Frame), Tank (Rag & Bone), Sweater (Intermix), Boots (Rag & Bone), Sunnies (RayBan), Bag (Prada).
I have to tell you, I've had some pretty amazing sports experiences. I've been incredibly blessed to have played in some awesome games and to have watched some but I'm pretty sure this is at the top of my list now. It was just a special weekend. I also don't get to share my sports experiences with family all that often so that made this extra cool.
My dad didn't watch football as I was growing up so one of my favorite activities now is to watch football with my dad. He breaks down each play and knows the game so intimately; it's probably one of my favorite things in the world. Back to back games with Gordy this weekend was the best!