The weather here in Dallas is anything but consistent these days but I can feel that spring warmth coming soon.  So it got me thinking (and going through my closet) in search of my denim shorts.  My go-to for any baseball game is a pair of cutoffs and since there are 81 home games in baseball and 162 in the regular season, that's a lot of opportunity to wear some shorts.  Plus, it's so hot here in the "fall" I even wear them to Cowboys games.  Depending on your location or plans, shorts are such a solid option.  I linked my 6 new favorite styles below for this summer. But first I wanted to take a minute to walk you through an even easier way to shop my styles:
Download the LiketoKnow.it App in the app store.
Sign in with your Instagram information.
When you screen shot or like a photo on instagram the information will come directly to you in a push notification so you can shop immediately.  It will also be in your feed on your app.  I just posted a photo of the collage below so you can screen shot it and shop it! Or you can be old school and click the links below 😉
Shopping Details:
1. I can't wait to try these, they're so cute and with the looser fit, that's way more my style this season.  Shop here.
2.  Perfect for a game to date night.  Click to shop here.
3. For the gal who wants more coverage and who loves the low-key style, these are a great option.  Shop here.
4. I love these classic shorts in gray.  Not to mention they're $60!  Shop here.
5. These are a classic for a shorter gal who doesn't mind a crop.  Since my legs are shorter, I actually opt for shorter shorts to lengthen my legs.  Shop here and they're under $100!
6.  These are so on trend but also a little roomier for the person who may want more room for nachos.  Shop here.
Now all of these are killer options but I also wanted to mention a shop I found on Etsy called BaileyRayandCo.  They have a ton of vintage Levi's shorts that you can customize.  And they're super reasonably priced starting at $29!  So give them a look if you're looking for classics.
I'm also a HUGE fan of patches and flare this season.  I did a shirt and a pair of jeans myself last year but for spring I'm dying to either make a pair of shorts or try these.
I've always been a fan of jean shorts but here are a couple ideas of how you can style them for your next game!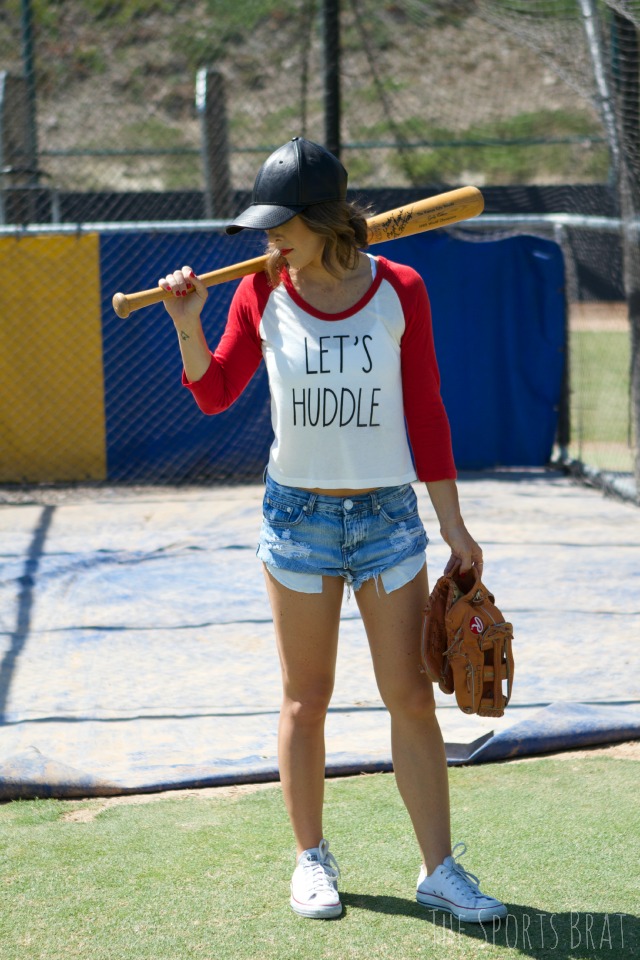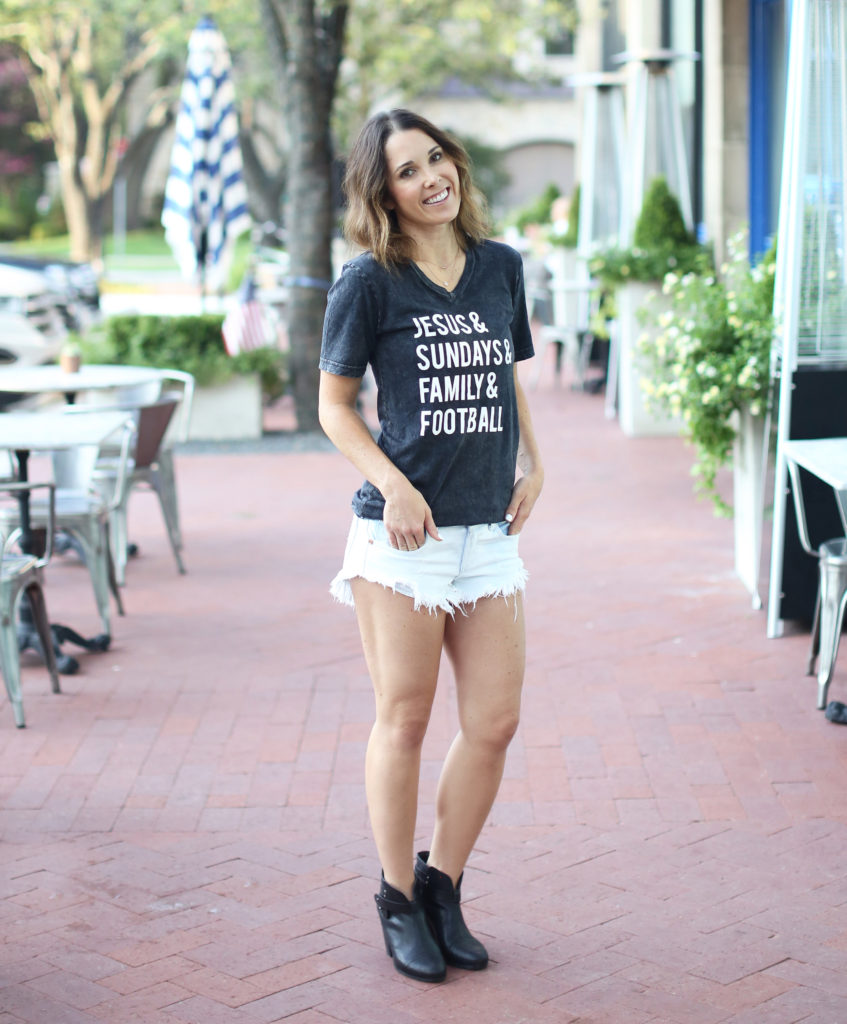 Have fun at spring training and definitely tag me in your opening day looks!