Truth be told, I'm creative but not very artistic.  So when it comes to DIY, there's a 50/50 shot it doesn't work out.  That just goes to show you that's how easy this DIY game day shirt is…I didn't mess it up!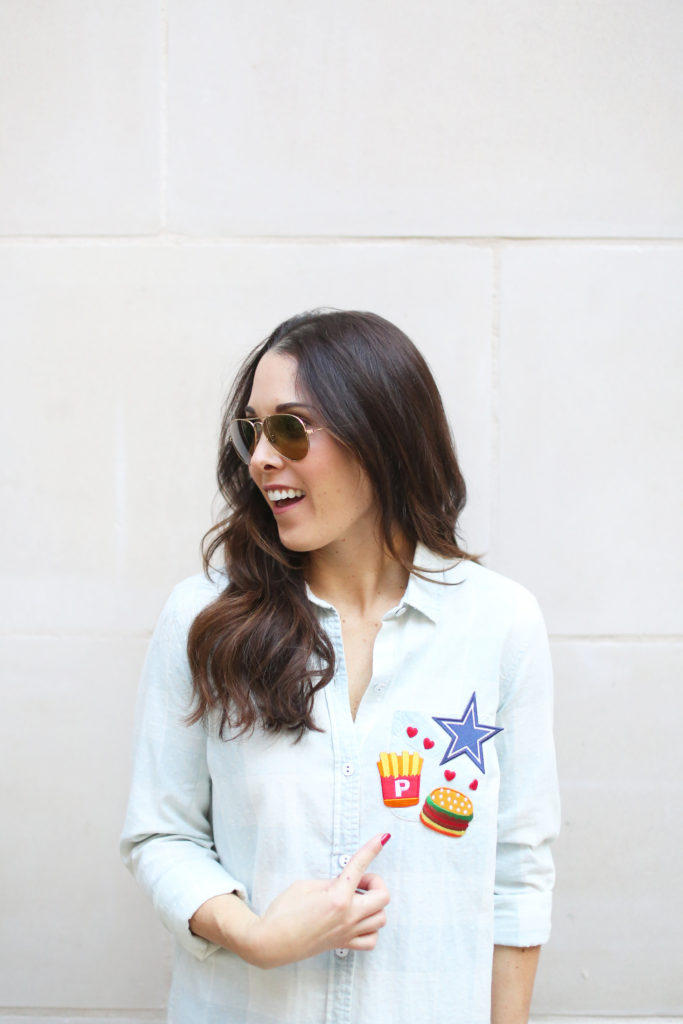 I've been seeing a trend that patches are in!  So I wanted to give it a try and make it sporty.  Since I'm a Dallas girl now I took to Amazon and ordered the infamous Star and these other cute burgers and fries and hearts.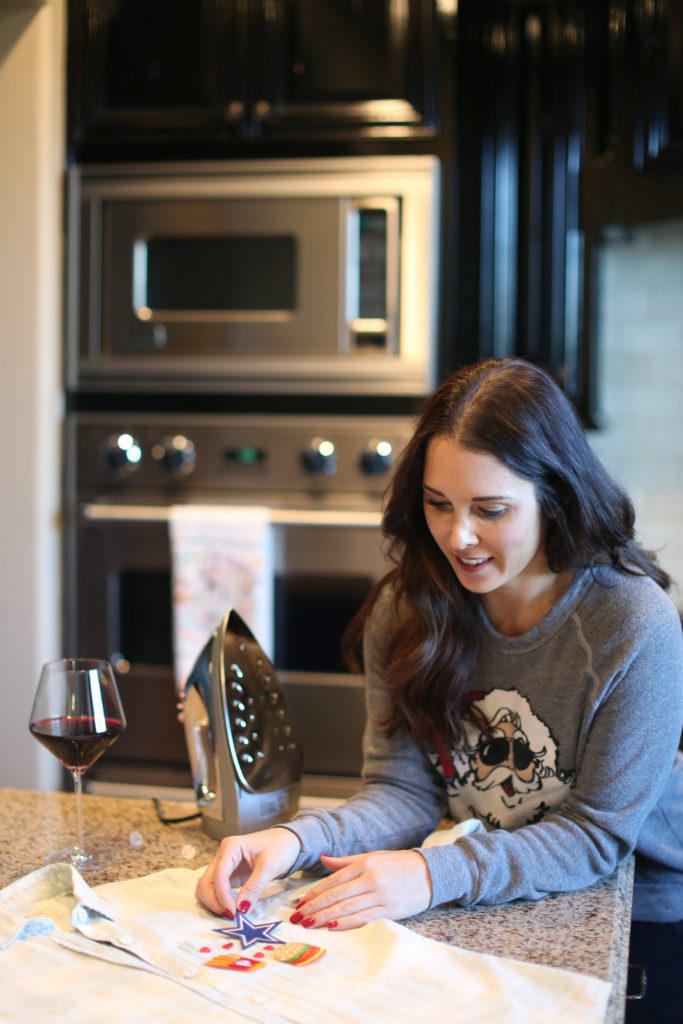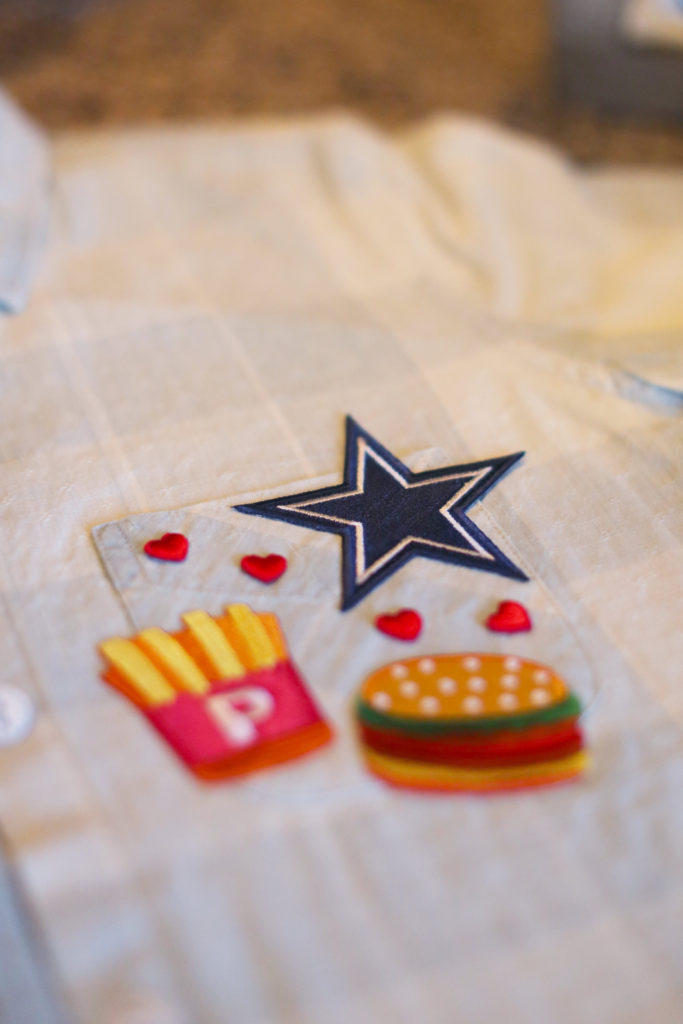 Full disclosure, I prefer a steamer to work out wrinkled clothes, so I was nervous to use an iron.  But it ended up being so easy, you just use the hot iron (no steam) and press it firmly directly onto the patches.  PS: This iron is old but you can find one similar here for under $20!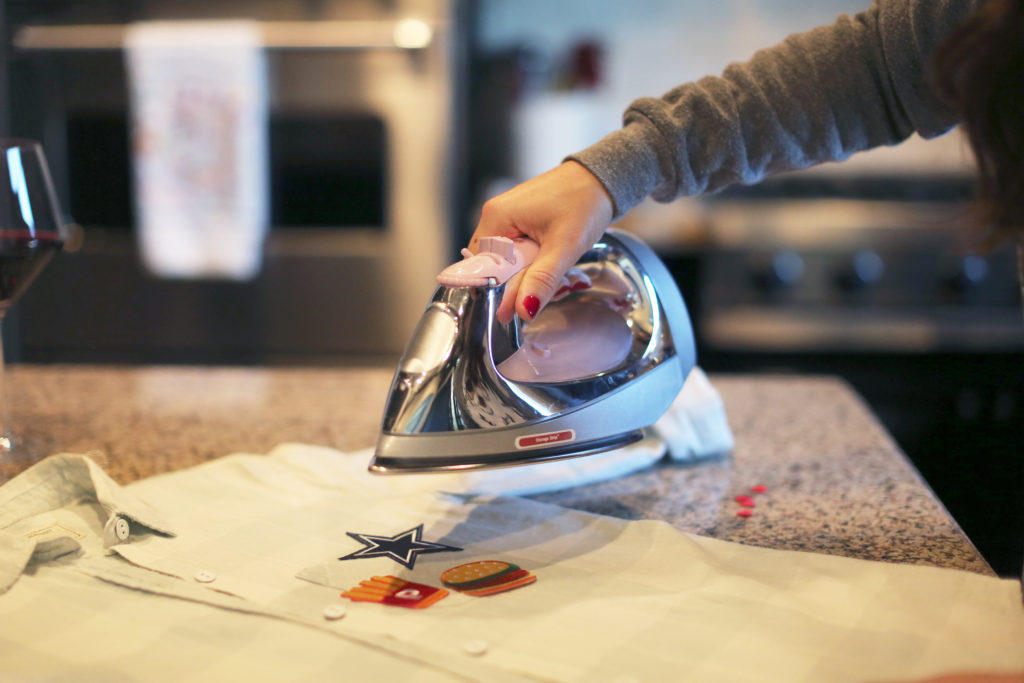 Another helpful tip, I didn't want to buy a new shirt so I took this old one and totally repurposed it.  You can use any button down to achieve this look.  This one's only $25 if you don't have one to use.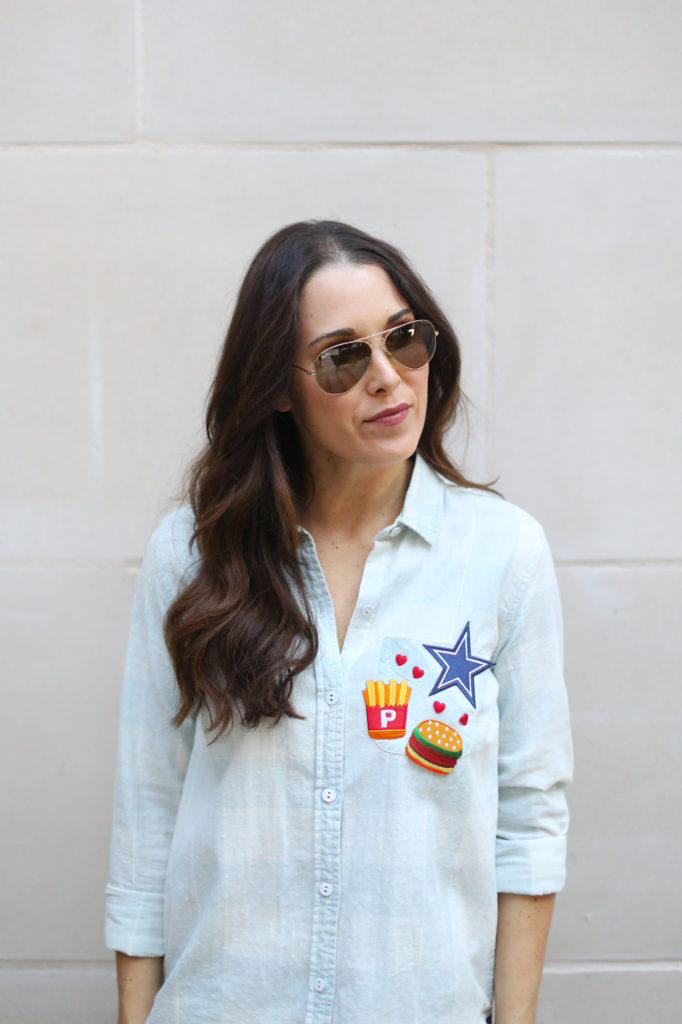 I'll be rocking this to the Cowboys game this Thanksgiving.  You can find a myriad of patches at a local craft store or on Amazon, just type in your desired team and the word patch and have fun picking!