Baseball is a team sport: FACT.
Madison Bumgarner was THE star of the World Series: FACT.
In case you missed out on the World Series action this past week, the San Francisco Giants clenched their third title in 5 years. And pitcher, Madison Bumgarner was lights out all series.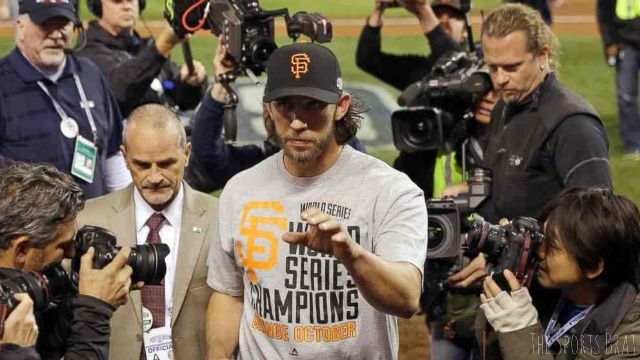 The 25-year-old…yeah I said 25…is being hailed as the best pitcher in baseball and his World Series performance is said to be the best we've seen or may ever see.
In Game 1, he threw 7 innings, giving up only one run on three hits. He won game 5 by throwing a complete shutout. So when it came time to throw in the final game of the Series (and season for that matter) Bumgarner stepped up to a new level.
If you know nothing about baseball, you should know that being a starting pitcher is the best gig in sports. You must take days of rest, so these guys are rotated throughout the season, often getting 4 to 5 days of rest before outings. Well this was the World Series, so Giants manager, Bruce Bochy, called on his best guy after only 2 days of rest.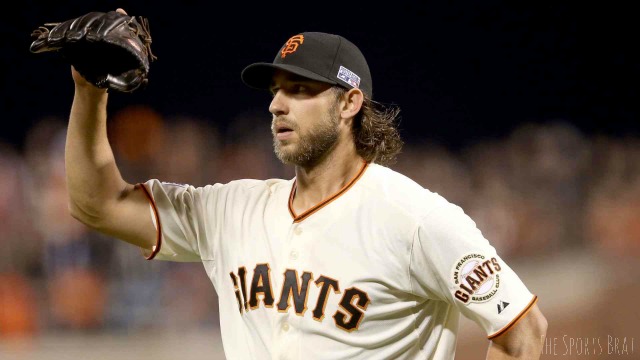 Last night Bumgarner threw 5 innings, allowing only 2 hits. The Giants clenched the title 3-2 in Kansas City.
This guy only gave up 9 hits in 21 innings of the World Series. He struck out 17 guys and only walked one. That's impressive. Remember when we talked baseball terms last week? Well Bumgarner has the lowest career World Series ERA in HISTORY at .25. His performance all series was special, but it was historical in game 7.
Congrats to the SF Giants and to Madison Bumgarner. That was a heck of a showing.