Well, you don't need to watch for Germany's scoring a touchdown against a Latin American team – they already did that in the 7-1 rout vs. the host nation Brazil. Don't worry, though – there's still plenty of action ahead for the World Cup Finals match of Germany vs. Argentina Sunday at 3PM EST on ABC.
Players to Watch
Keep your eye on Thomas Müller of Germany – he'll be the one roving all over the field.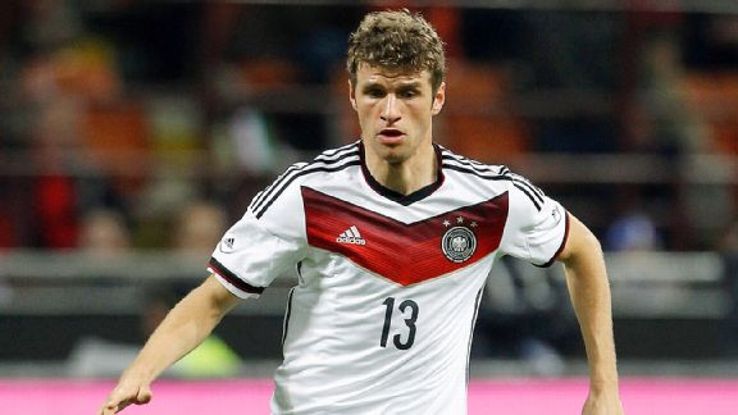 He's covered an impressive 68.8 kilometers – that's 42.75 miles – of soccer field in the World Cup so far. That's more than any other player. It's not like he's just running around, having a good time, though. He's also the second-leading goal scorer. (Which, come to think of it, probably is a good time.)
On the Argentinean side, watch out for the captain, Lionel Messi.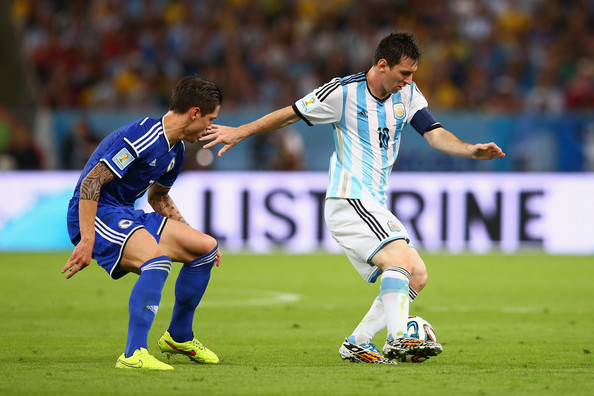 He'll be the one who has a ball magnet in his shoes. He's just one of those guys who always seems to be at the bottom of a slight incline, meaning the ball gravitates towards him no matter its intended target. And he knows what to do with that sphere, too, having sunk it into the net four times – only one fewer than Müller.
Defense vs. Offense
Remember the Super Bowl hype? The Denver Bronco's high-octane offense going up against the Seattle Seahawks' shut-down defense? Well, look for the international version of that match-up. (And if the Super Bowl was any indication, Germany had better not rest on their laurels.)
Germany proved what their offense could do when they scored four goals in six minutes. That's a ridiculous amount of goals in soccer. This isn't basketball – or even hockey, with the action moving so fast. This is a group of young men having to run 120 yards to make a goal – often more than once if the defense puts up any fight.
Well, Argentina's defense most certainly will put up a fight. They pitched shutouts against the Netherlands, Belgium and Switzerland. Argentinean goal keeper Sergio Romero is not keen on allowing that colorful ball past him, no matter if it's Germany's Müller or Joachim Loew doing the kicking. Of course, the German powerhouse showed they'll just keep on kicking…
Emotions
Yes, Germans have them – they're just really good at hiding them when necessary. (Or when routing the host team while the crowd is, literally, weeping and wailing. Literally.)
These two teams have more history than you might imagine. The last time they met was in 1990, when Germany defeated Argentina 1-0 in the final. Just four years prior, Argentina had defeated Germany in the final, 3-2. That was a while ago, and most of the players are too young to remember either game. However, team memories are long.
Adding a bit of a twist to the action is the fact that Argentina and Brazil are fierce rivals. Argentina wants to win the World Cup regardless. But to do so by beating the team that soundly trounced their rivals… well, that's sure to put a little extra spring in their steps.
Will that be enough to get them past Germany? Probably not. This year's German team has been compared to a juggernaut, a machine, a ballet and a highlight reel, among other things. They are dominant, and they're the heavy favorites to win.
Argentina's not going to make it easy, though.
Contribute by Nadia Archuleta