Ah the 2014 World Cup has been quite the entertaining summer sporting event.  There's been brilliant goals, amazing comebacks and tons of drama.  But what we love best about the tourney is that it draws athletes from around the world to one stage to showcase their talent and their style…hair style that is!  It's not every day that we're exposed to the hair trends of far away nations, so thank you World Cup!  Here's a lis of some of our favorites!
1.  Neymar da Silva Santos – Brazil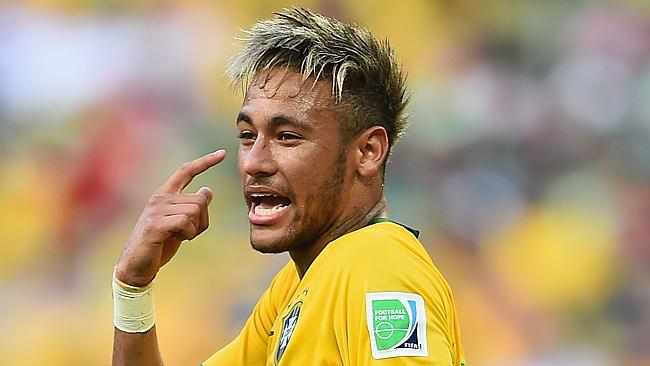 It is no secret that Brazilian player, Neymar, is arguably one of the best players in the tournament let alone the world. While his skill does most of the talking, his hair seems to be saying a lot as well! Neymar is known to mix it up when it comes to his hair, and this season he is sporting a thick, blonde, Mohawk, making him a major focal point on the field. Combined with is skill and fantastic hair Neymar is impossible to miss!
2.  Mario Balotelli – Italy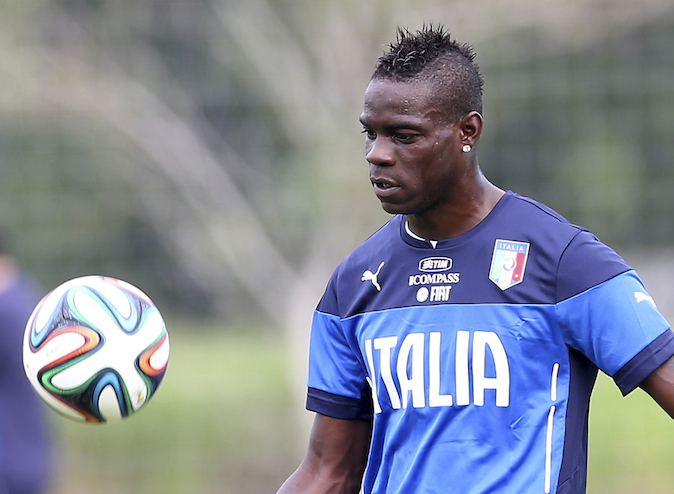 Mario Balotelli's hair is very fitting, if you ask us. He is intense, strong, and a truly amazing player and if anyone can rock a mohawk it's Mario Balotelli. In fact, we can't imagine him with any other hairstyle…can you? Even though there are a few players in this World Cup sporting a mohawk, it's Balotelli who takes the prize!
3.  Guillermo Ochoa –  Mexico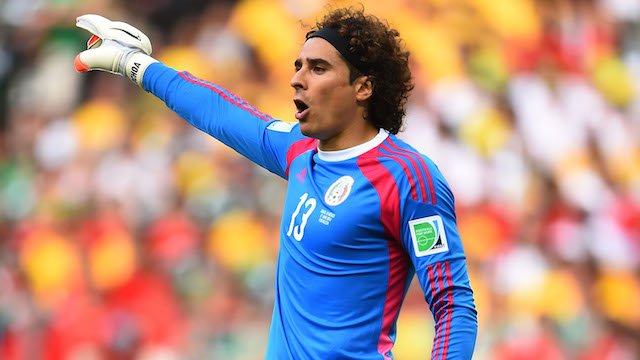 When it comes to signature hair, Mexico's Guillermo Ochoa is one of the first who comes to mind… his hair and his soccer talents are practically synonymous! Ochoa's hair embodies the perfect balance of volume, and curls, and his headband keeps is curly tresses from getting in his way during the game. As far a curly, mini afros go, Ochoa has everyone beat.
4.  Bacary Sagna – France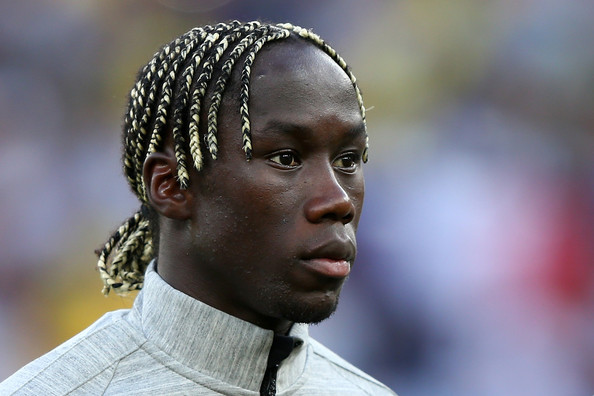 Just when we think we have seen just about every hairstyle possible, players like Frenchman Bacary Sagna make us gasp with shock and confusion as we feast our eyes on his blonde and black ponytail/dreadlock hairstyle. Although Sagna's hair is certainly different, he gets the award for most original hair of the entire 2014 World Cup!
5.  Kyle Beckerman – United States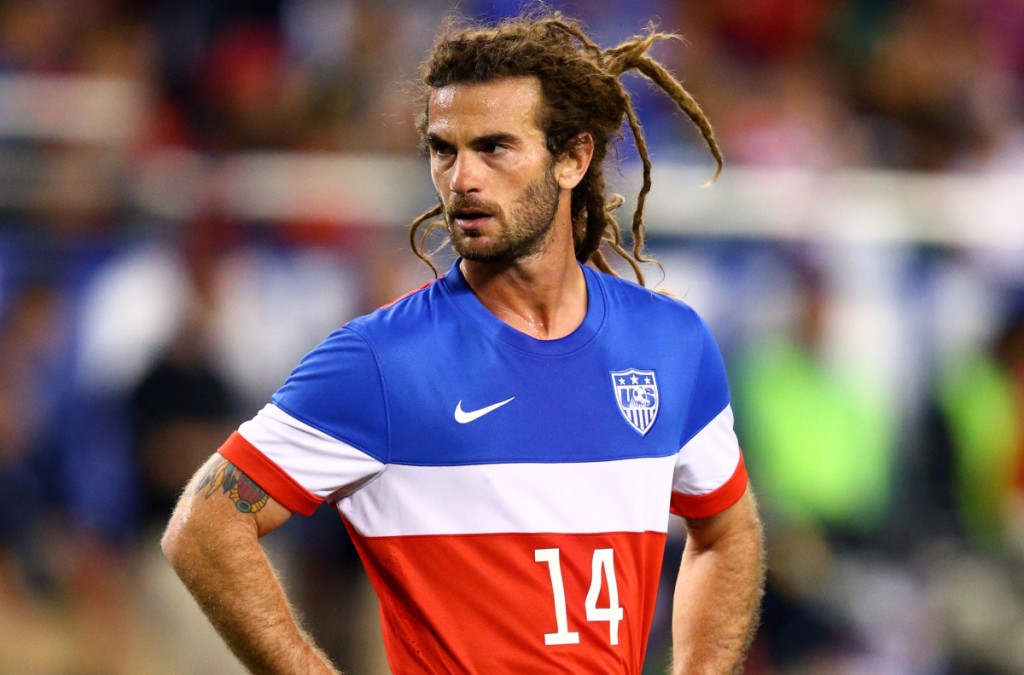 Kyle Beckerman is certainly a standout player on the US team, as he remains a constant anchor in the mid-field keeping our team solid. Even though he is an excellent player, most people recognize him for his signature dreadlocks. His hair is undeniably cool, however it leaves us wondering… how does he play soccer with without his hair being a major distraction?  It seems like his headband and hair tie are enough to keep is heavy locks out of his way when he is dominating the middle of the field.
6.  Raul Meireles –  Portugal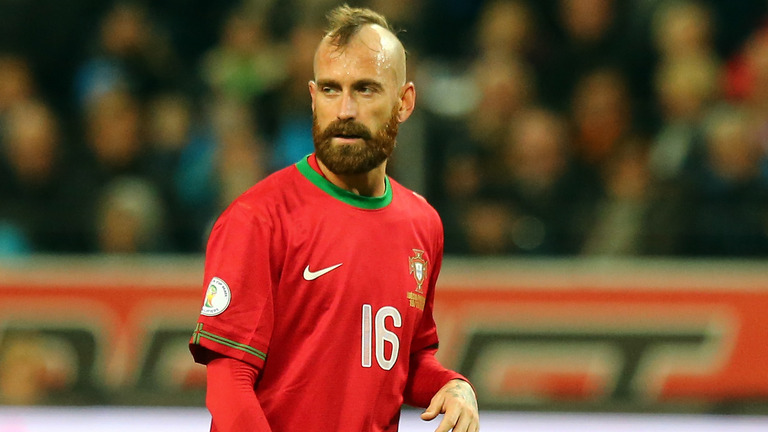 While Meirles' mohawk may look familiar, what makes him most interesting to us is that he has more hair on his chin than on his head.  It's an odd concept but, if you ask us, it's pretty well executed.  It's part rockstar, part mountain man and we're loving it.
7.  Serey Die – Ivory Coast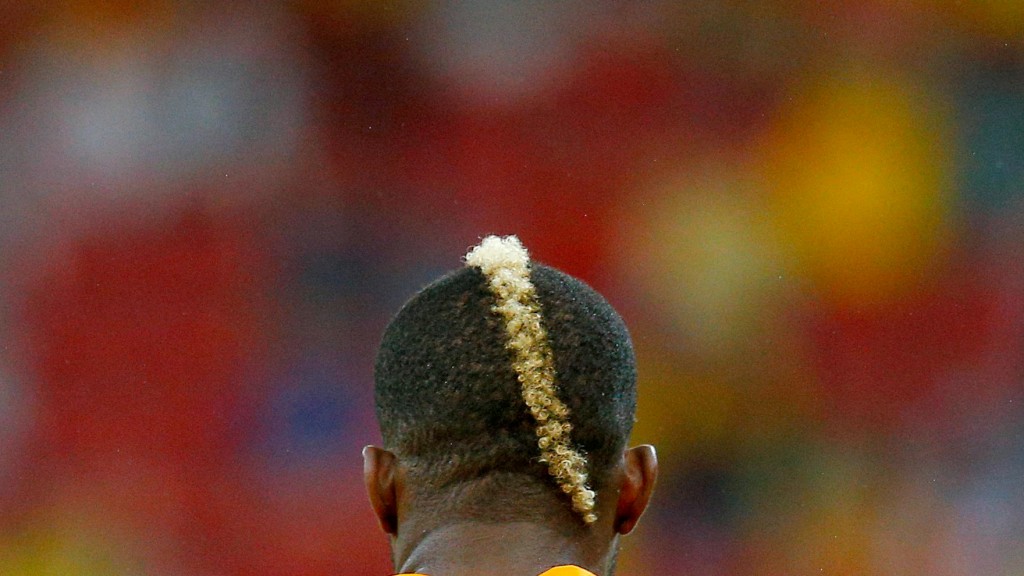 That's a view from the back of Ivory Coast player, Serey Die's blonde mohawk.  It's quite the bit of pop on top of those bright orange uniforms.  Again, we've all seen a mohawk but he's taken it to the next level.
8.  Mathieu Debuchy – France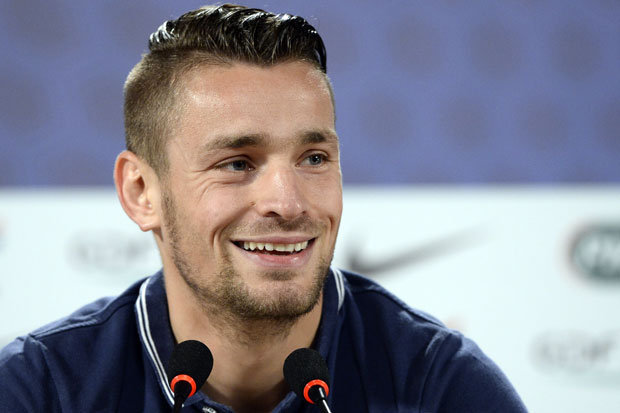 Now Debuchy ended up on our list for street style points.  Not only does his asymmetrical look rock on the field, but we think it would translate well off the field, in say a tom ford suit!  Either way, we like this one a lot!
Contributed by Taylor Hensel