Women are not relegated to feminine sports. Figure skating is fierce competition, but some women prefer to strap on pads and play hockey or jostle elbows on the short track. Or attach a rifle to their back for biathlon. Some don't even mind barreling down a slope face-first at 90 mph or more.
These four fierce women all compete in rough and tough sports. They obviously don't buy into the "It's a man's world" way of thinking and for that, they've topped our first edition of "Woman Crush Wednesday." #WCW
Hilary Knight, Team U.S.A. ice hockey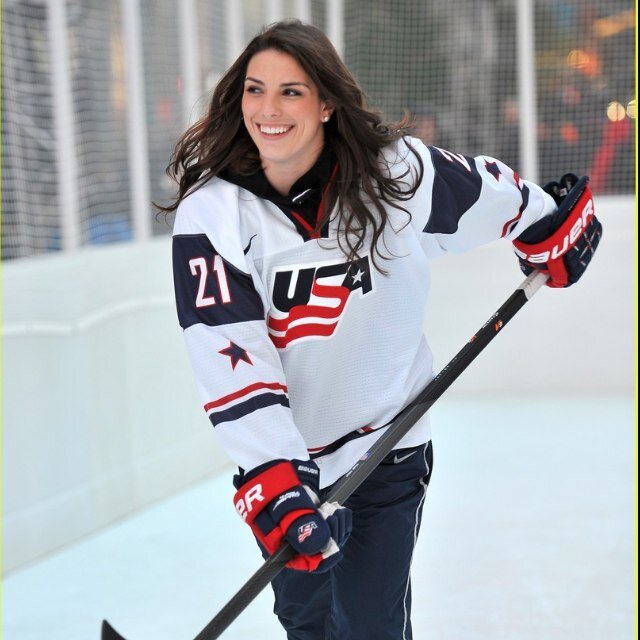 53 seconds. That's as long as the world had to wait for Team U.S.A. to draw first blood. 53 seconds into the first period of the first qualifying game, Hilary scored a goal.
Hilary grew up wanting to beat her younger brothers in hockey. No stranger to cold sports, she started out as a skier until her family moved to Chicago – not a lot of mountains in Illinois. She and her brothers took up hockey to meet people. And she decided she wanted to beat them.
She did. Hilary's appearing in her second Olympics in Sochi. She helped Team U.S.A. win silver at the 2010 Olympics in Vancouver. Obviously she'd like her and her teammates to beat the neighbors from the north and win gold this year.
Elise Christie, Team Great Britain, short track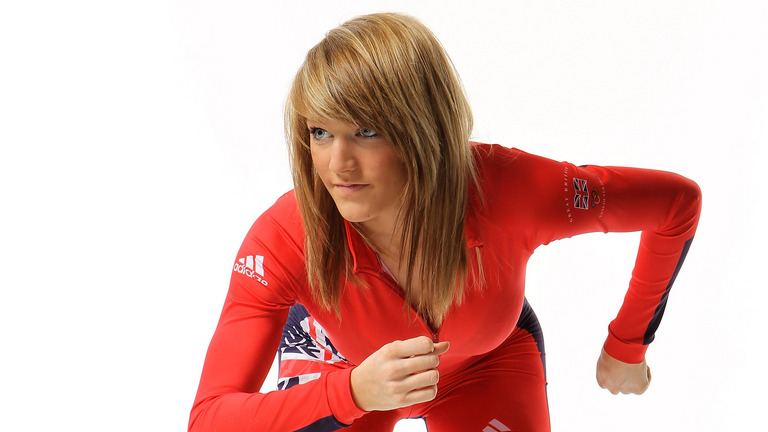 Short track is the sport in which speed skaters jostle each other for position on the ice – you need sharp elbows.
Technically, Elise started out as a figure skater. But when short track came to her home town of Prestwick, Scotland, she fell in love with the sport. She's a fierce competitor who has revolutionized the sport with her early-on aggressive style.
Elise is one-half of a short track power couple. Her partner, Jack Whelbourne, is also representing Britain in short track. Elise's a dedicated athlete, though – she trains three times a day!
Marit Bjoergen, Team Norway, biathlon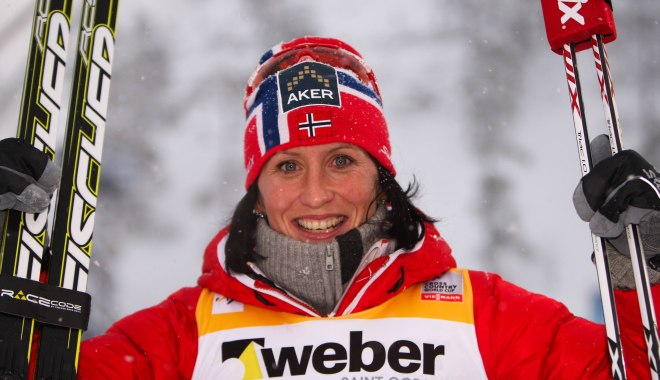 The Iron Lady has already achieved a goal for the 2014 Olympics – gold, of course, in the biathlon competition.  In fact, with that win, she became the first Norwegian woman to win four gold medals in Olympics Games.
This tough competitor is also a queen – "Queen of Nordic Skiing," according to international journalists. She also got named Athlete of the Year in 2005 and was awarded the Holmenkollen Medal, Norway's top medal for winter athletes, in 2010.
Biathlon is a competition that takes both physical and mental fortitude. In fact, Marit's sports philosophy is, "You can never just go out and collect victories. There has to be a lot of preparation, concentration and hard work to win any race." That training, both physical and mental, is key for a sport that mixes grueling cross-country skiing with the precision of target shooting.
Melissa Hollingsworth, Team Canada, skeleton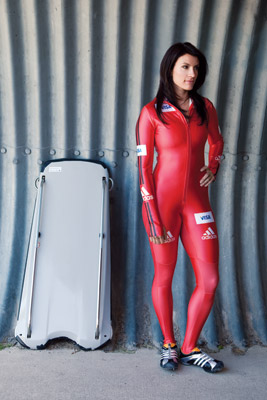 Doesn't skeleton just sound kind of like a guy's sport? I mean, besides the name, it's all about barreling down a slippery slope head first. Sort of something frat boys might think is fun.
Luckily, no one told Melissa about this perception of her elite sport. Or maybe she doesn't care – in her spare time she likes to rodeo. What do you expect of a gal who grew up in rural Alberta?
Melissa is one determined woman. She became the first Canadian of either gender to win a medal in skeleton when she took home bronze at the 2006 Olympics in Turin. When not training she campaigns for the Ronald McDonald House and serves as an athlete ambassador to Right to Play, an organization that teaches children to face adversity by playing sports and games.
Ultimately, Melissa just doesn't mind sliding with the big boys.
We hope you're as inspired by these gals as we are…#WomanCrushWednesday for sure!
Contributed by Nadia Archuleta