Every weekend we appear to go into sensory overload, with countless games in different leagues and different sports and its only about to get more confusing when the NBA, NCAA Basketball and Hockey get started.  Sure we lose the MLB but boy it can be tough to navigate what's important and what's just a lousy match up.  I liken it to Forever 21 or H&M (or name your similar spot); they're so good in theory right? But so many options, too many options!  You need real attention, discipline, time, and patience to go through those racks to find what you really want.  So to help you sort through what's worth checking out and what will most likely be talked about Monday in the office, here is a list of the top most interesting or must-watch events this weekend in sports.
1)   Former Stanford Coach Jim Harbaugh, now head coach of the San Francisco 49ers takes on his former Stanford Quarterback Andrew Luck, now the starting Quarterback of the Indianapolis Colts.  They were super close at Stanford and worked together to bring the program to its current successful state.  It's always interesting to watch personal relationships on opposite sides of the ball.  (Game is at 4:25 EST on CBS)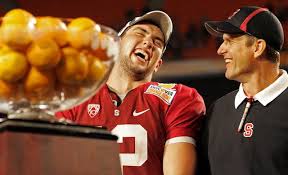 Andrew Luck and Jim Harbaugh
2)   In MLB two Yankee pitchers have announced their retirement, so as the season comes to a close this could be one of your last chance to see Andy Pettitte and Mariano Rivera play.  The last home Yankee game will be Sunday against San Francisco at 7:05 EST.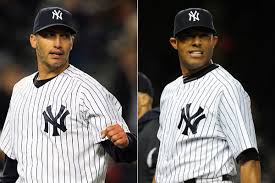 Andy Pettitte and Mariano Rivera
3)   The FedEx Cup wraps up this Sunday.  The FedEx Cup is a season-long points total for a championship trophy of the PGA Tour. Its introduction in 2005 marked the first time that men's professional golf had a playoff system. Keep an eye out for Adam Scott; he's an Aussie hottie on the course.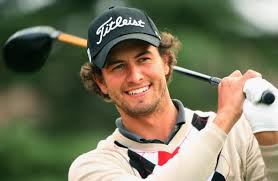 Adam Scott
4)   While most SEC matchups tend to be worth watching, this one is interesting because Auburn's Quarterback, Nick Marshall, and LSU's Quarterback Zach Mettenberger share a unique bond through second chances.  Both of them started their career at Georgia and they were both dismissed for off-field trouble.
Mettenberger was dismissed after a spring break incident at a South Georgia bar with a girl.  He pleaded guilty to two counts of misdemeanor sexual battery and received probation under the state of Georgia's first offender act.  He then went on to spend a season at Butler Community College before finally landing at LSU.
Marshall was never charged criminally, but was dismissed in February 2012 for Violating Georgia team rules.  He and two other teammates were reportedly involved in stealing from other teammates.  Marshall went to Garden City Community College before getting his second shot at Auburn.
Tonight, the two former teammates will have a battle of second chances.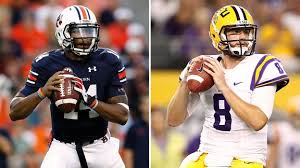 Auburn's Marshall and LSU's Mettenberger