Who says hockey is a men's game?
Unfortunately, practically everybody. I'm going to make a bold prediction, though, and say that'll change. And it's going to be women like Shannon Szabados who change it.  Here's to Shan, our girl crush on this #WomanCrushWednesday.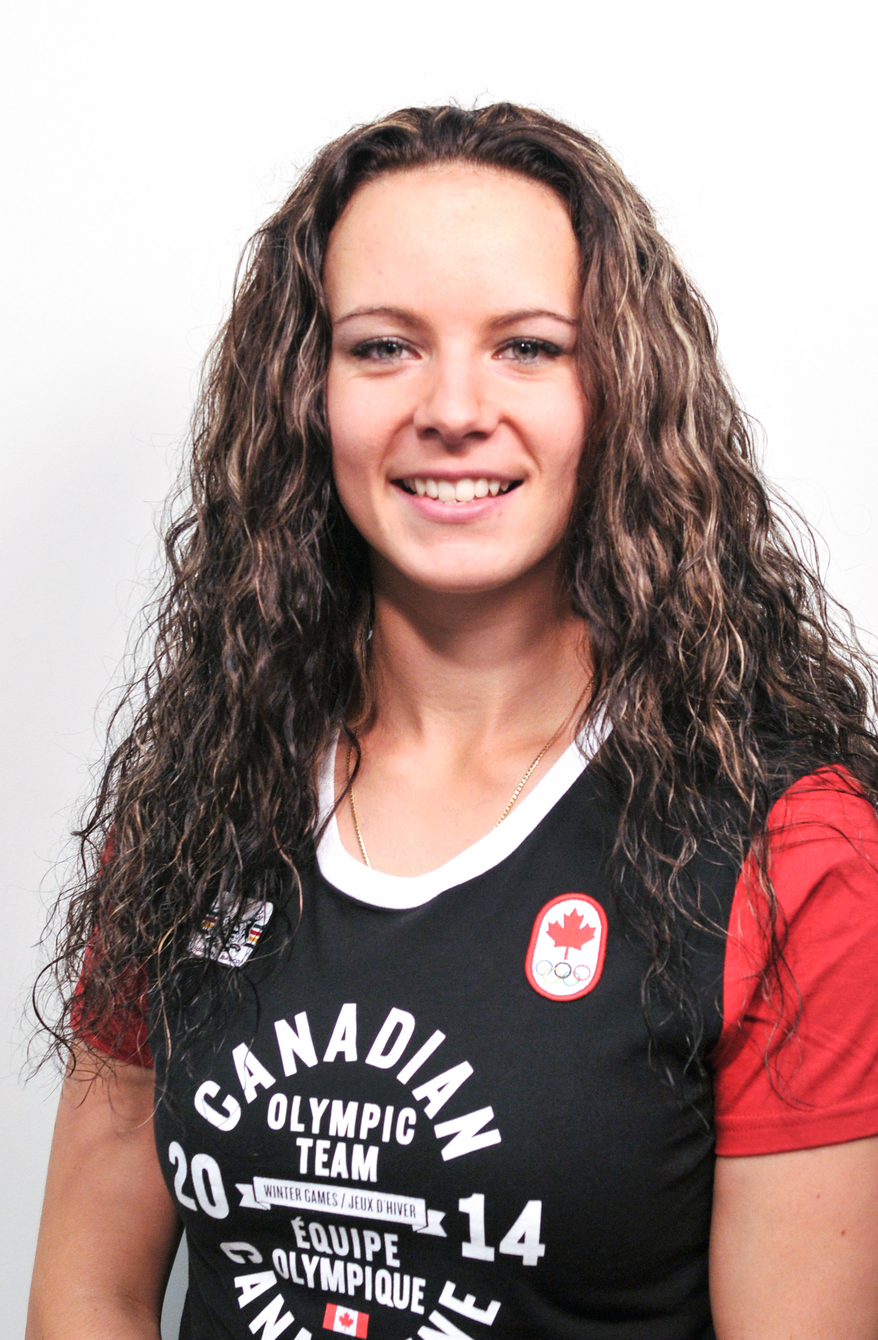 Who's Shannon Szabados?
First of all, I don't know how to say Shannon's last name – yet. There's a whole rink-full of hockey fans in Columbus, Georgia, who do, though. They cheered her name as she came out with the Columbus Cottonmouths of the Southern Professional Hockey League. They continued to cheer her name as she made 27 saves.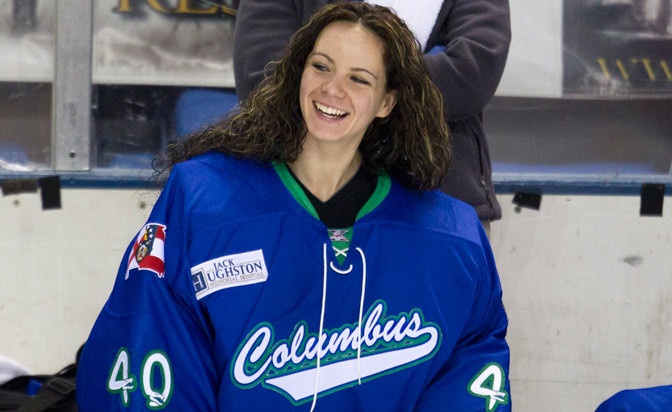 They even cheered her name as the team lost, unable to score more than two goals.
Shannon Szabados is an ice hockey goalie. She's one of those fearless individuals who stands in front of frozen bits if rubber flying upwards of 70 m.p.h. and performs acrobatics to stop them.
She's really good at it, too.
How good is Shannon?
Pretty darn good – we're talking Olympic good. Gold medal good.
Shannon was the goalie for Team Canada of the Women's Ice Hockey tournament in Sochi. The women's team, like the men's, won gold – and Shannon was the goalie for the Gold Medal game as well as several leading up to that match.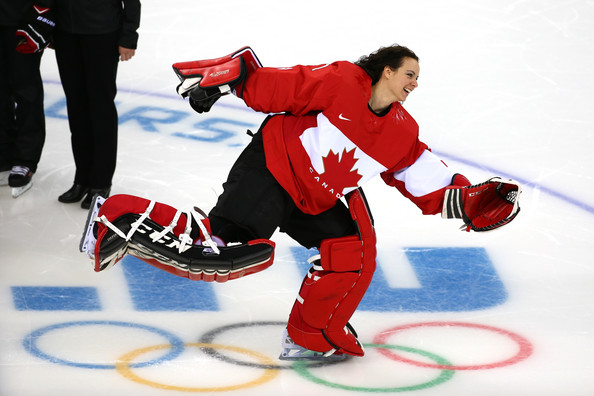 Actually, the 27-year-old Shannon won gold in the 2010 Olympics, too. She was named Top Goaltender then and was selected to the All-Star Team.
Shannon must be really into bling, as a matter of fact. In addition to those two Olympic gold medals, she has also earned nine gold medals and six silver medals in world championship games.
She helped her college hockey team win the Alberta Colleges Athletic Conference – their first in 16 years. She got voted MVP by her college team.
So, yea, Shannon's pretty darn good.
Shannon Plays with the Boys
Though Shannon's Olympic honors were with the women's team, she actually is no stranger to playing with the big boys. That college team that she helped win a championship, the one that voted her MVP – that's the men's team. In fact, three of her Cottonmouths teammates were also teammates on the college team.
Shannon played four years of junior hockey on men's teams, too. She also served as a backup goalie during the Edmonton Oilers' warm-ups before a game. Sure, those were just the warm-ups, but the Oilers are NHL – the top league in the world.
Shannon had said that one of her goals in life was to play for a professional men's team before her career was over. She told In Goal Mag, "Being a girl, I don't think anyone is going to just offer up an opportunity. I'll probably have to do some digging and get in somewhere. I think it's something I would regret if I didn't at least try."
On March 7, Shannon tweeted, "Well, here goes nothing" and announced that she was joining the Cottonmouths. The Southern Professional Hockey League Cottonmouths. That's a men's league – and she's the first female to join the league.
That's not nothing, girl. That's a whole lot of something.  Way to be!
Contributed by Nadia Archuleta