Doesn't it sometimes seem like pro athletes give so much to their sports there's no way they could have anything left? So not true. The following tough guys give so much we're certain they have hearts of gold.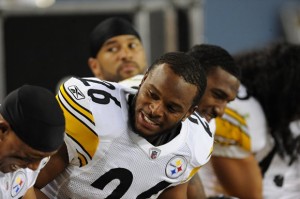 Will Allen
Pro football player Will Allen delivers bone-crunching hits as a safety for the Pittsburgh Steelers. But his dad taught him early on the importance of giving back by being a role model not only for his son but also for all the kids in their Dayton, Ohio neighborhood. That inspired this big guy to start his own foundation in 2008, the Will Allen Foundation. Will wants to level the playing field by giving kids from all walks of life the materials and skills necessary to achieve their dreams. But he also follows in his father's footsteps: once a month he takes the kids from his foundation into the community to help others. Wow, that is one big heart – and one he's sharing with everybody around!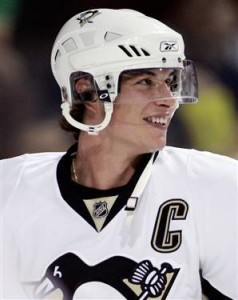 Sidney Crosby
Penguins Captain Sidney Crosby is committed to giving back. Make-A-Wish, Boys & Girls Club, Big Brothers & Big Sisters, Special Olympics… The list got so long that Sidney just went and started the Sidney Crosby Foundation, which provides financial support to local charities in his native Nova Scotia. This hockey pro with the golden heart made a more personal difference in one little boy's life. The self-professed "biggest Crosby fan" has an inoperable brain tumor. Learning of this, Sidney reached out to the boy and his family, giving them a guided tour of the arena and an autographed stick and jersey. Then Sidney even went out and won that night's game for the boy – ok, that's stretching it. But the sweet tyke was smiling enough to bring a tear to big boy Sidney's eye. I gotta say – I'm a Sidney fan too, now.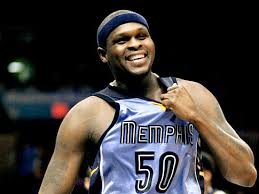 Zach Randolph
Memphis Grizzlies Zach Randolph is one big power forward.  Though he may look like he's all hard muscle, Z-Bo's really got a soft heart. His first year in Memphis, he took a big chunk of his salary and paid off neighbors' electric bills during a heat wave, targeting those who would otherwise have to suffer. He's been active with both Make-A-Wish and the Boys & Girls Clubs. Oh, and he's got a soft spot for the critters, too, supporting the Humane Society of Memphis. In fact, not long ago he heard about a dog found at the bottom of a drainpipe with heartworm and skin infections. The poor little guy didn't look long for this world – 'til big brother Z-Bo stepped in. He covered all the pooch's medical expenses and helped him get over the trauma. The pooch now goes by "Little Z-Bo." Aww, now that's sweet!
So, there you go – tough guys with a heart of gold. It's not just a fantasy, ladies. These pro athletes make it the truth. 
Contributed by Nadia Archuleta