Now I can only speak from personal experience, but boy am I getting tired of looking at the absolutely most attractive soccer players from around the world. So THANK YOU LORD for starting Wimbledon to give us some reprieve and a new focus on the most absolutely scorching tennis players from around the world…wait a second.  That doesn't sound right.  But anyways, here's our top 5 tennis hotties.
#5: Novak Djokovic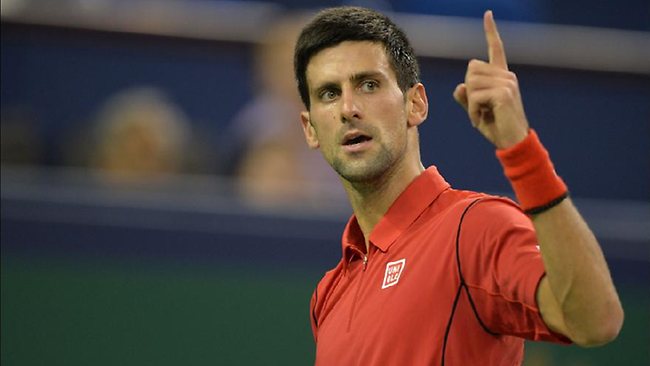 27-year-old Novak may be at #5 on our list but he's currently ranked #2 in the world.  The Serbian-born stud has been slated as one of the best tennis players of all time.  In fact, he's so good we don't have enough time to list his accomplishments here, you'll have to head to google (and block out part of your day) to go over his accolades.  All we can say is impressive.  What's also impressive is how his adorable gal pal, Jelena Ristic, always manages to look so dang cute at his matches.  She's already made the blog and you can bet we are keeping an eye on her for style notes at Wimbledon.
#4: John Isner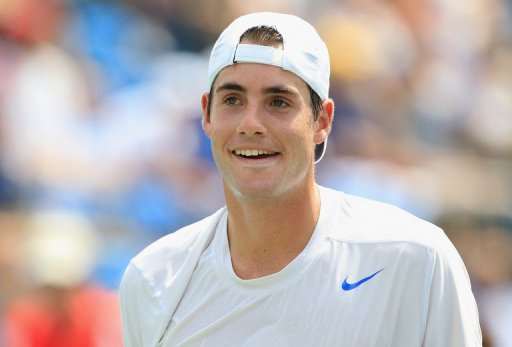 Despite being 29 years old, John looks a little like he should be playing high school tennis, doesn't he? It's the backwards baseball cap. And the kind of goofy smile.  And the unlined skin. This guy once played a match for eleven hours straight — you'd think he'd at least sport a freckle! John actually played the indoor sport of basketball until high school, when he shot up to 6'10" and decided to focus on tennis. You'd think the coach might have mentioned the average height of basketball vs. tennis players…
#3: Roger Federer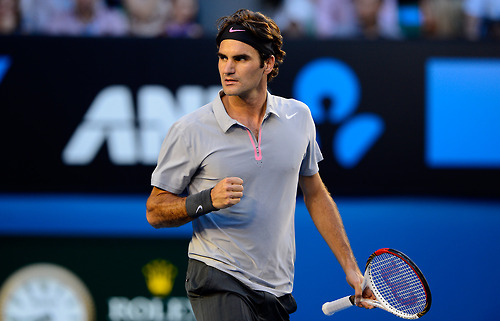 Ok, admit it – you totally think of Swiss chocolate when you look into Roger's eyes, and it has nothing to do with the fact that he's from Switzerland. Ok, he also kind of looks like a hockey player, with that fierce scowl and, um, hockey nose… But this is one awesome guy. Besides being great at tennis, he's also great at being a human. He's done tons of charity work, donating time, money and his fame to efforts such as Hurricane Katrina relief, and he even initiated the Roger Federer Foundation in support of disadvantaged children in South Africa. Come on, that makes him even a little hotter, doesn't it?
#2: Rafael Nadal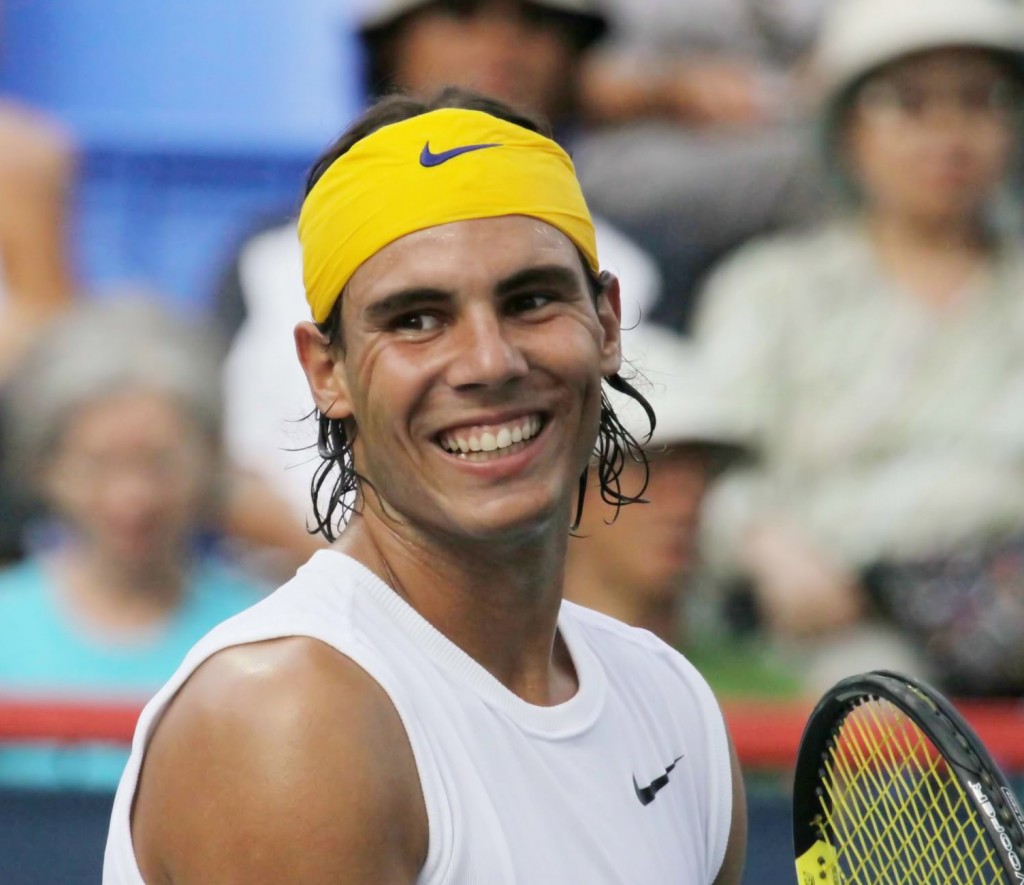 Rafael is Mr. Hollywood in the tennis set, even though he kind of resembles a flamenco dancer, don't you think? Actually, Spanish-born Rafael went through a pirate phase complete with bandana and biceps bulging out of a sleeveless top… Then there was that whole starring in Shakira's "Gypsy" video… And the vaguely "Adam getting kicked out of Eden" New York Magazine cover image… Oh, and Rafael's crazy good at tennis. He's the current world Number-one, and he's even being heralded as the "the greatest clay court player in history." Hot!
#1: Fabio Fognini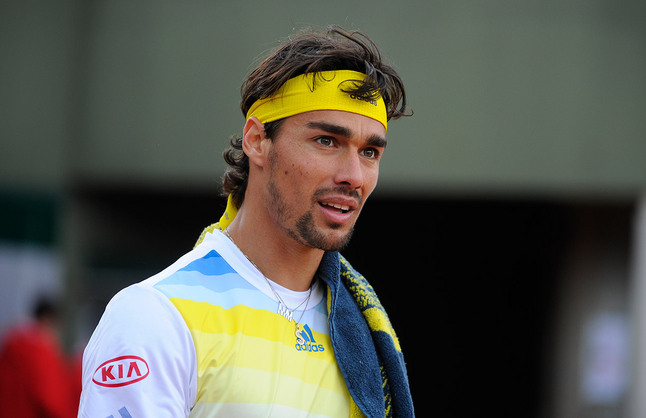 Only one man could beat out Spanish hunk Rafael Nadal, and that's an Italian named Fabio. Come on, Fabio he has "fab" in his name! And it is so not wasted on this hazel-eyed tennis hottie who looks like he should be modeling Armani suits or sipping cappuccino in a Roman café or some other cliché Italian action. Actually, you know Italians and their tempers – it's no joke. Fabio gets a mite passionate during matches, and he's caught some flak amongst the more reserved. These people clearly have never seen Italians arguing over which wine to serve with the pasta – never mind whether a serve was out of bounds! Whatever, let Fabio have his moment – he looks just as good glaring as he does smiling. It's an Italian thing.