The holidays may be over, but that cold weather seems to be sticking around.  In honor of those sports brats all bundled up, we thought we'd give you something to dream about.  Here's our list of the top 10 hottest beach bods.
1.  Julian Wilson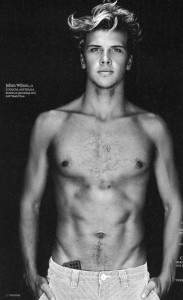 Julian is an Australian-born professional surfer.  While this hottie has many impressive accolades in the surf world, we really appreciate his that he's an ambassador for the National Breast Cancer Foundation.  His mom is a breast cancer survivor.   He even rides a pink board to support the cause.  What a sweetie!
2.  Martin Reader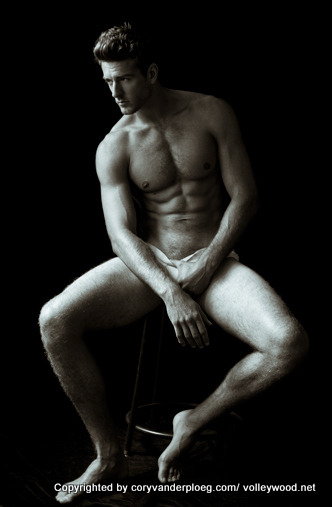 This Canadian-bred beach volleyball player most recently competed in the 2012 Summer Olympics and sadly, he announced his retirement shortly after.  So we're going to have to keep our eye out for him while he's just playing beach volleyball for fun!
3.  David Williams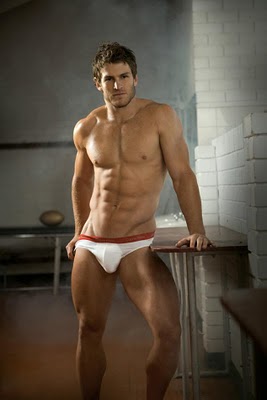 David is an Australian professional rugby player for the Manly-Warringah Sea Eagles…yeah we aren't entirely sure what that means either but you can bet we're new fans!
4. Kelly Slater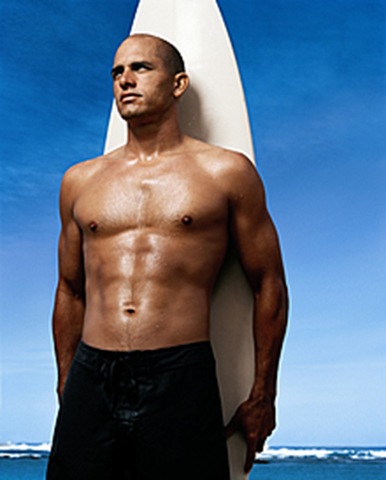 Where do we start with Mr. Slater?!  Well the Cocoa Beach, Florida native has been in the surfing game since 1990.  And he's been killing it the whole time.  This stud is an 11 time ASP World Champ.  Even if you don't follow surfing, you may remember Slater when he played Jimmy Slade on Baywatch.  This babe has been on fire since the very beginning.  He's also an accomplished guitar player and fundraises/speaks on behalf of suicide prevention.  How the heck does he have so much time?!
5.  Adam Scott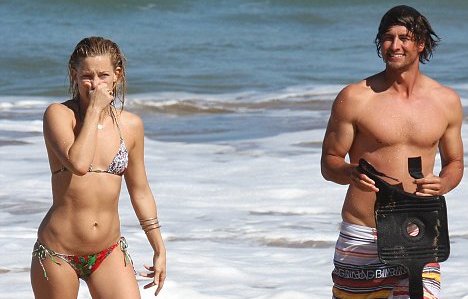 Adam Scott is from Adelaide, Australia.  So not only is he 6 feet of total hotness but he also has that dazzling Aussie accent.  Scott has won 23 official money tournaments around the world, so he's actually a pretty darn good golfer too.  Dang, talent and looks, no wonder he's dated Kate Hudson!
6. Gerard Pique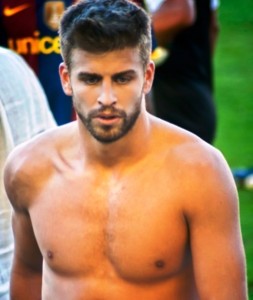 Gerard is a pro soccer player who currently plays center back for FC Barcelona.  The Spanish-born babe is a stud on the soccer field but perhaps he's even more of a stud for scoring Shakira and making the most adorable little baby boy.  We'll be sure to be tuning into the World Cup this year to watch him in action!
7. Owen Wright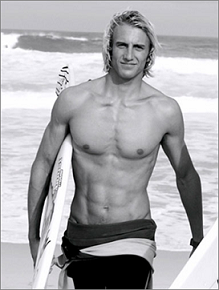 Owen Wright is a herculean figure in a sea of short, scrawny professional surfers.   The Aussie stands 6'3'' and we are lovin' every inch!  You can bet we'll be keeping an eye out for this gentle giant next time we hit the beach.
8. Ben Foden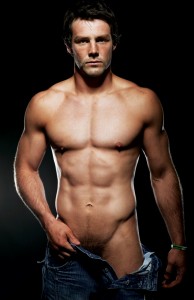 This rugby player hails from Chester, United Kingdom.  He currently plays for Northampton Saints and England.  He's a full-back and he definitely has our full attention.  Yum!
9. Brendan Hansen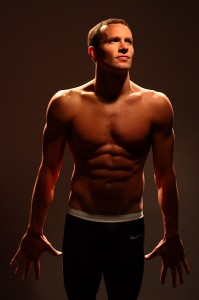 The Haverford, PA native may stand in the shadows of better-known swimmers like Michael Phelps and Ryan Lochte, but he's number 1 in our eyes.  The 6-foot man candy has won 6 Olympic medals and is a former world record holder in both the 100-meter and 200-meter.  Total babe.
10. David Beckham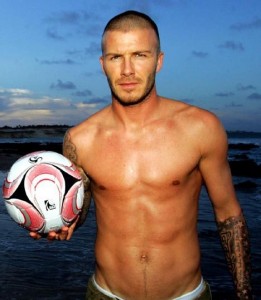 Last, but certainly not least, Becks may be retired but he's going to be on our list for years to come.  There are just no real flaws to that Emporio Armani model body and he was quite the soccer player.  Top it off with that scrumptious British accent and we totally get why Victoria refuses to let him go!  Some gals have all the luck!
Well, there you have it ladies.  That's our hot weather bods list.  Now whether you use it as motivation to get your own rig in shape or simply as the seeds to wonderful dreams, we hope you enjoy.
And don't sweat the snow; summer will be here in no time…well a girl can dream right??