Show your support with nail art!
Some sports fanatics go to great lengths to show their love and support for their favorite team. Whether that means using extreme amounts of body paint for the big game or even getting a tattoo in honor of the team. This season, there is a much more understated way to display your support for your team, nail art!
Getting creative has never been a bad thing; in fact it can save you money and a visit to the salon.  All you need is to make a quick trip to the drug store before game day to pick out the colors and grab a few tools and you're on your way to achieving your perfect nail design!
Whether you are looking to keep it simple, or go crazy with color and patterns, it's really up to you.  Be sure to pick out at least three colors that match closely to the ones your team sports every week.  After, you have found your colors make sure you pick up any brand of nail art pens to ensure the detail on your nails remains crisp and flawless. However, we recommend Cover Girl's Fanicure products found here.  They really streamline the process for you by offering every NFL team's colors.  Lastly, be sure to purchase a nail file and a buffer if you do not already have one and you are good to go!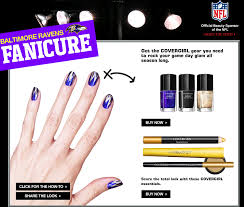 The prep stage before painting your nails is essential to the overall outcome. Be sure your nails are smooth and in the perfect shape for your design.  Before you get to painting be sure you have a plan in mind, winging it isn't always the best way to get the results you want. Remember go-slow and take your time, it will be worth it! Here are some pictures for inspiration!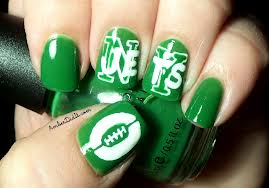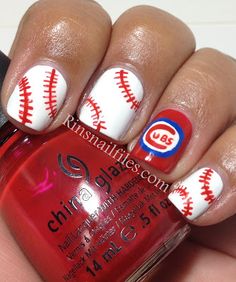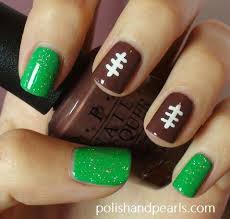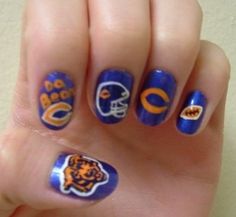 Contributed by Taylor Hensel