It's been a while since I've been excited by some game day gear but when I saw Team Tights on Instagram, I knew I needed a pair ASAP.  As I often point out, sports are more than just a game.  And Team Tights co-creators (and hubby and wife), Sarah and Jordan, totally agree.  They love the tailgating, food, friends and, of course, the outfit.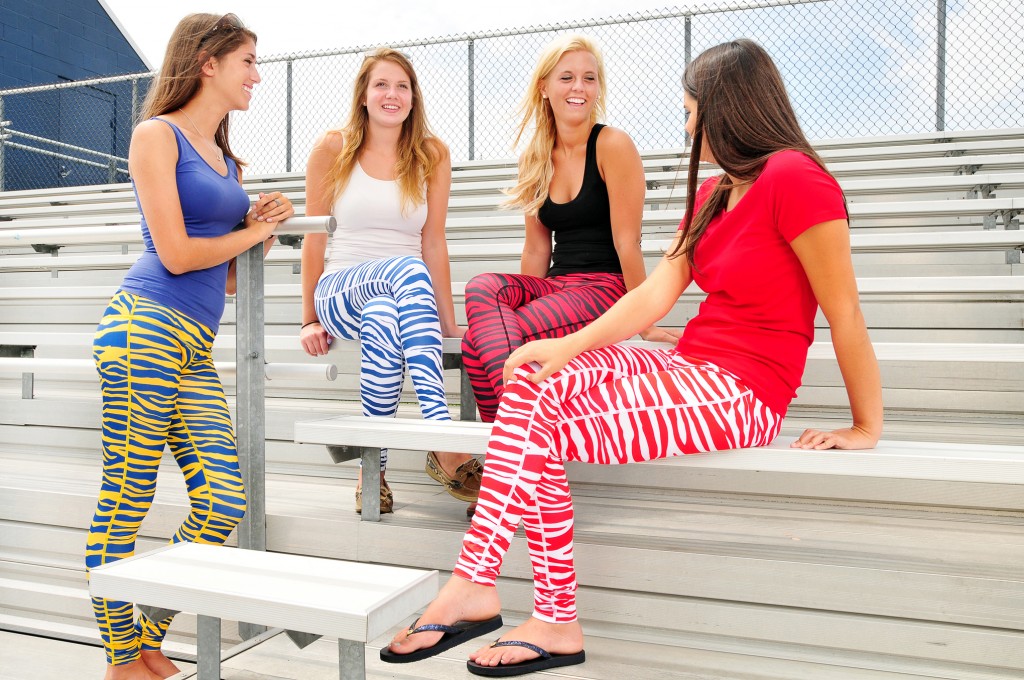 The duo was living in Rochester, NY and attending regular Bills games when their inspiration was born.  Sarah spotted a group of young gals sporting leggings that were ill fitting and…um, transparent.  Yikes! But their boyfriends were dressed in silly zubaz-style pants (please google them if you don't know what they are, LOL) that were stripped in Bills colors.  Sarah immediately grabbed Jordan and said "we've got to create attractive, flattering pants that are team-spirited for ladies."
They went right to work (in addition to their two full-time careers) and got samples made.  The original options were gold and blue (homage to their alma mater, the University of Pittsburgh), white and blue, and orange and navy.  It took a few round of samples to get these babies right.  After all, they wanted flattering pants…what a novel thought!!!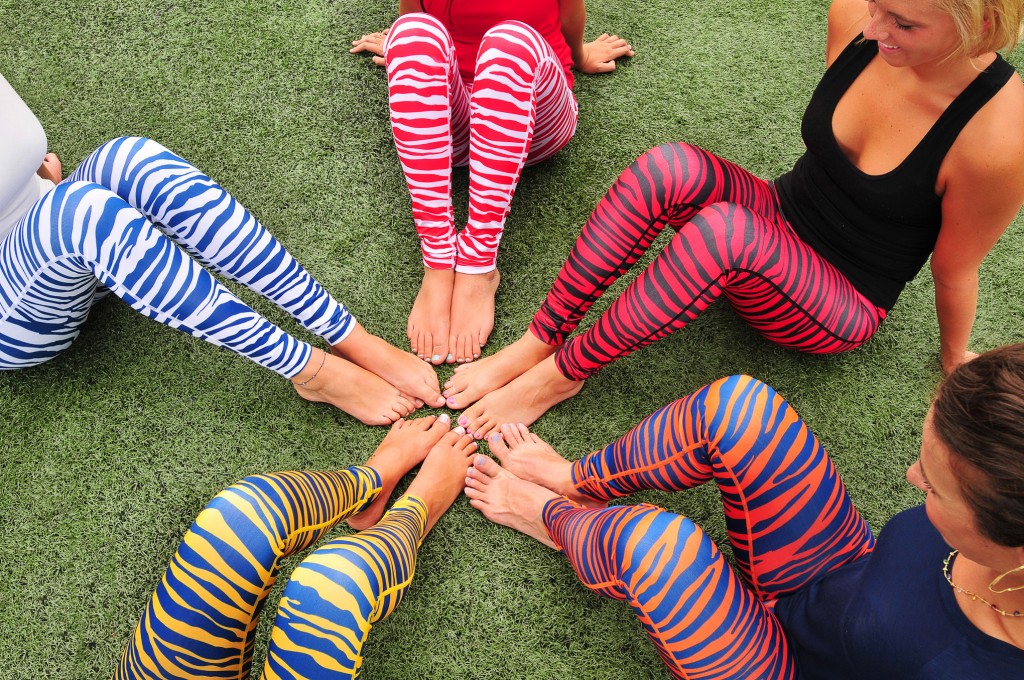 Team tights is currently in 35 college retailers.  They're also in the Buffalo Bills, Buffalo Sabers, Toronto Maple Leafs, Philadelphia Flyers and the Pittsburgh Steelers team stores.   Black and orange is next up on the list since the Cincinnati Bengals just signed up.  Keep an eye out for new colors as they continue to grow and expand.  You may even see a fun new pattern in the future!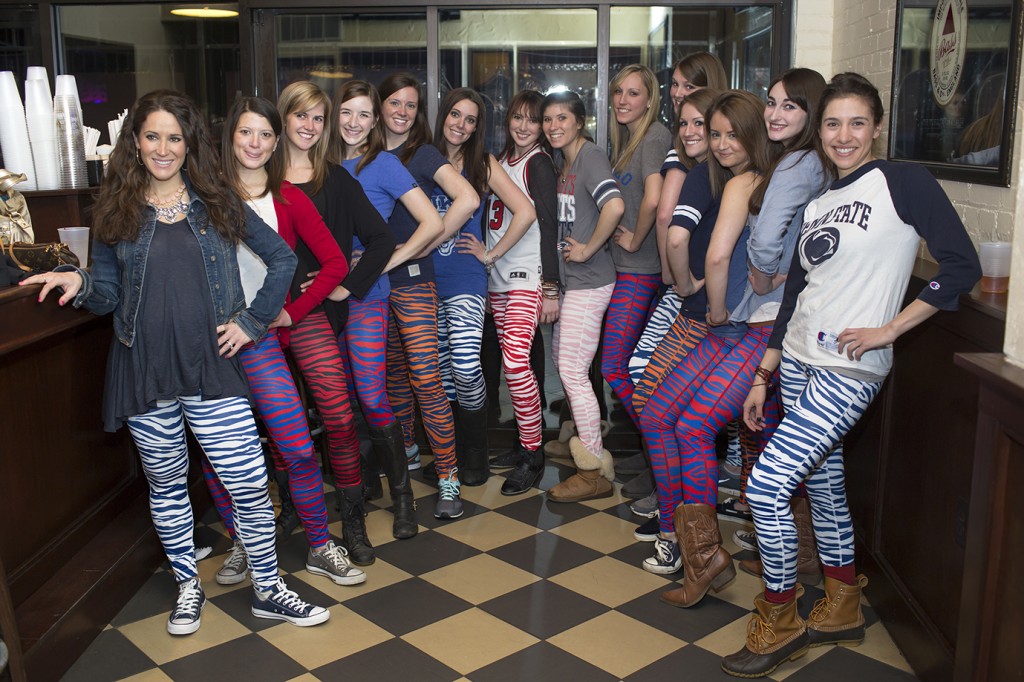 If you don't see your color, no prob!  You can click on the "request your color" link.  Now how's that for customer service?!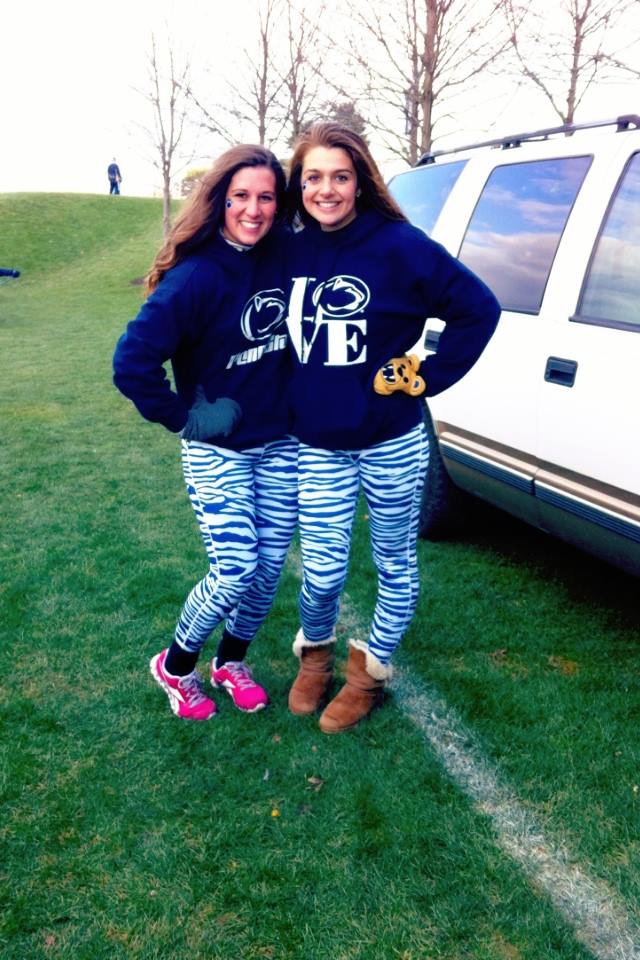 While most of you may know I don't have a "team" per say… there have been two teams that I have been faithful to all these years.  I was born into allegiance to the Stanford Cardinal but I took my own pledge of allegiance when I first put on that University of Colorado uniform.  So when it came time to pick which colored leggings I wanted to order from Team Tights, it was simple: Black and Gold.  Check em out…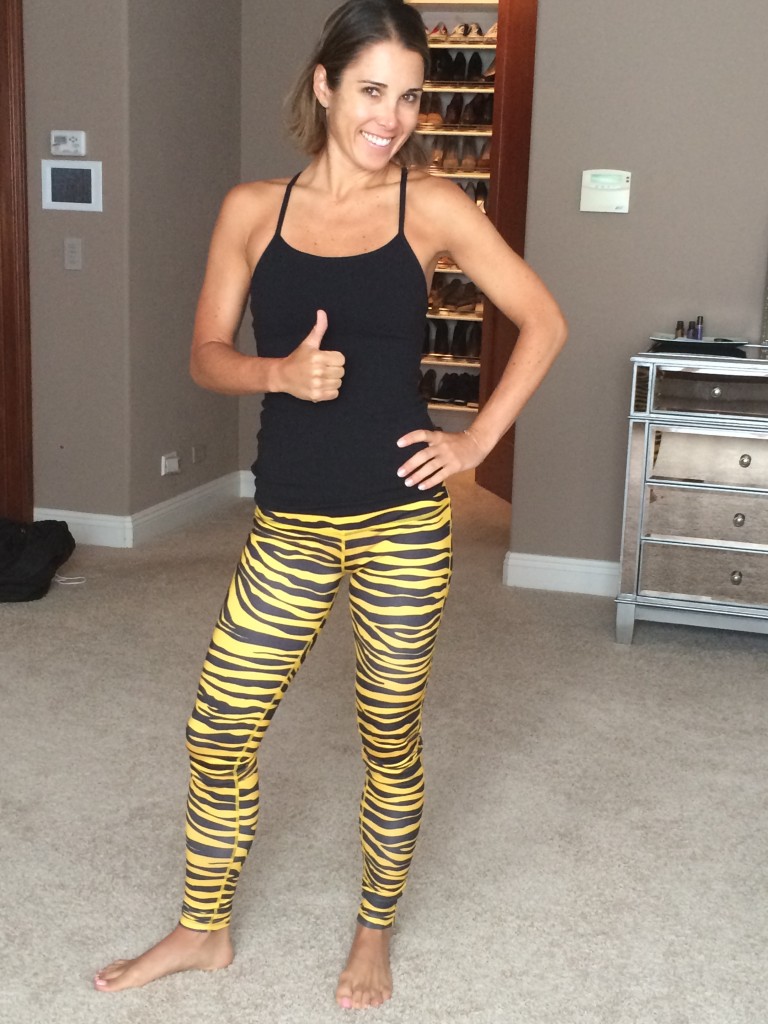 What I love most is that these are perfect for a tailgate, game or sports viewing party BUT I also LOVE wearing them to the gym or yoga (which is where I was headed in this pic…#nofilter).  It's a unique way to rep your team while working out.  They're flattering, spirited and comfy.  Looks like I may need to add some teams to my list so I can order some more pairs!
For more info you can click here to visit the Team Tights website.