I don't know bout ya'll, but with most of the continental US under frost advisory, I've been dreaming of a warm beach and pina colada a lot.  And since there's no college football today we have the perfect reason to check in on SURFING!  No, I'm not talking about web browsing or couch surfing; I'm talking actual fresh ocean breeze, big waves and of course HOT-bodied men on surfboards.  Today marks the "Super Bowl of Surfing" if you will, Pipe Masters.
The contest takes place at epic Pipeline on Oahu's North Shore.  This infamous surf spot is notorious for huge waves, which break in shallow water just above a razor-sharp reef (these dudes are starting to look like more than just tanned beach-bods huh?).  The Pipe Masters competition marks the third stop on the Vans Triple Crown (other events for the men are the Reef Hawaiian Pro and the O'Neil World Cup of Surfing).  The Vans Triple Crown of Surfing is second only to surfing's world title as it is considered to be the ultimate test of a surfer's ability to master the big waves at three unique venues – each with its own set of challenges for the surfer.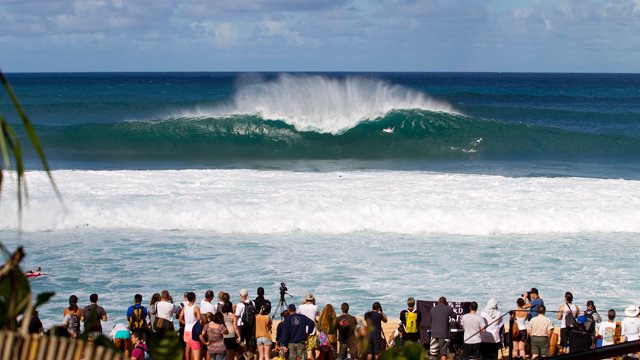 In addition to individual event champions, the Vans Triple Crown of Surfing crowns an overall men's and women's champion each year. This goes to the surfer who has performed best across all three competitions, making them the most proficient big-wave rider in the world.
This year Aussie Mick Fanning won his third World Surfing Championship in the most dramatic circumstances!  Like a true underdog, Fanning was losing with less than two minutes on the clock, needing an eight-point-plus ride to win.  He took off on one of the biggest sets of waves of the day.  He pulled into a huge barrel and emerged with his fists raised (a la Kate Bosworth in Blue Crush).  He scored a 9.5 from the judges to beat American CJ Hobgood.  Then Fanning had to face West Australian Yadin Nicol.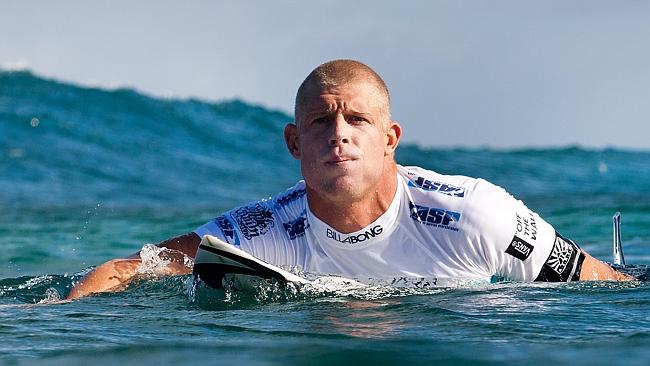 Mick Fanning
The conditions set the stage with large, clean and classic Pipeline waves.  If Fanning won, he would take the world title. If he lost, Kelly Slater would have the opportunity to secure his 12th world crown by winning the Pipe Masters.  Fanning beat Nicol 9.7 to 9.33 and eliminated Slater.
After these beach pics and hotties on boards, I'm about to hit up Expedia and book myself a vacay.  We leave you with the recap of the Australian's win…you're welcome, that accent is so sexy!