Well, what can I say…my favorite sporting event of the year left me completely underwhelmed.  But instead of dwelling on the negative, I've highlighted my top 10 moments from this year's Super Bowl (sadly, most of them were completely unrelated to the actual game).
1)   Joe Namath: The jacket, the early toss, the shades.  Fantastic.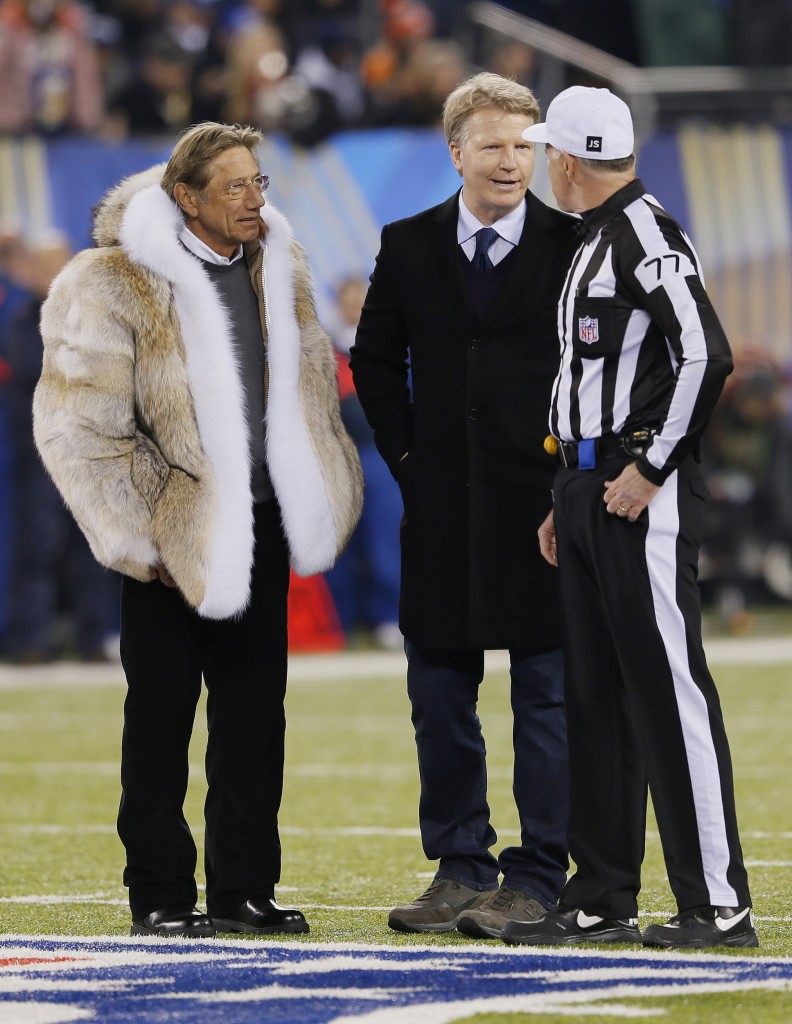 2)   The fastest score in Super Bowl happens at 14:53 in the 1st quarter when Knowshon Moreno recovered a blown snap for the safety, giving Seattle the early 2-point lead.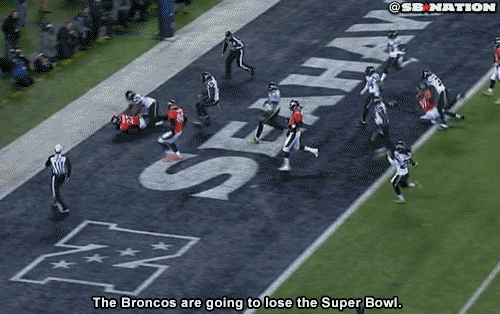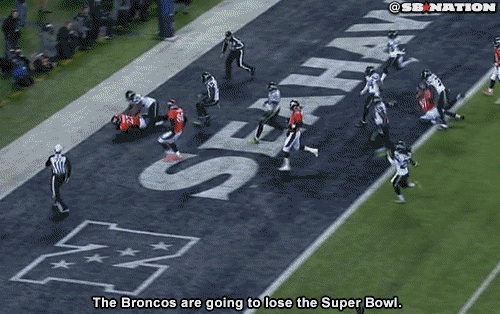 Check out the replay here.
3)   Bud light's commercials with the dude who had no idea he was the star of the new Super Bowl commercial.
4)   Tim Tebow's 2nd attempt at a Super Bowl commercial.  Actually funny!  Sweet, sweet redemption Timmy.
5)   David Beckham's H&M commercial…he's such a babe.  And he was dressed super well at the game.  Hello white sweater.
6)   Bruno Mars' crew in matching gold lame (that's luh-may, not lay-hm) jackets.  Sick!!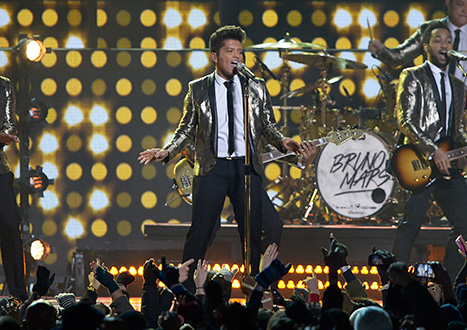 7)   The fact that the game was so boring, someone started a rumor that Floyd Mayweather lost $10.4 million by betting on the Broncos to win the Super Bowl so that there would be something to talk about on the social media platforms. LOL.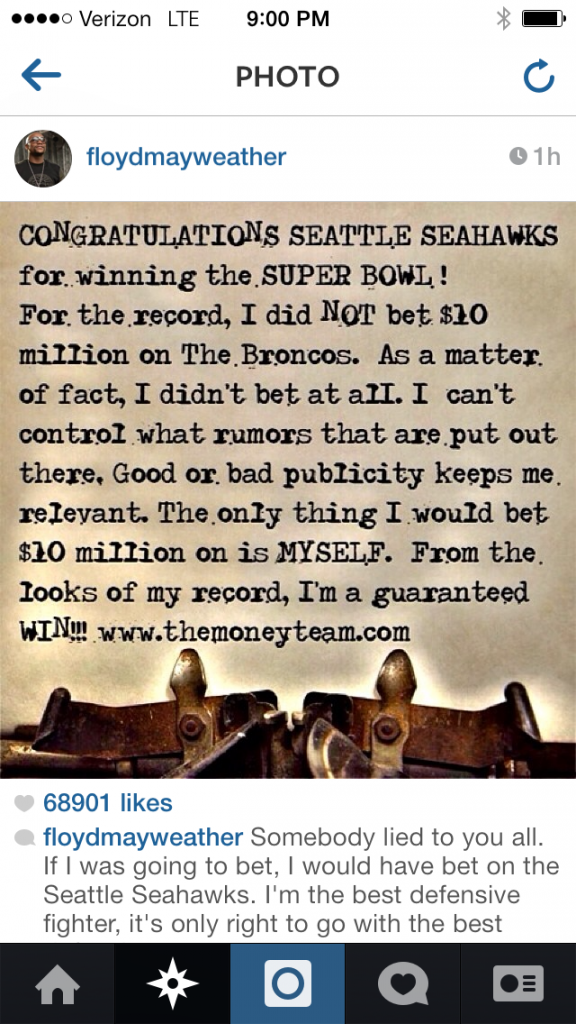 8)   John Stamos' Oikos commercial.  Cheesey, raunchy, whatever, he's still such a babe.
9)    The ridic puppy Budweiser commercial. #bestbuds for sure.
10)  Russell Wilson's post-game interview.  Nothing but class.  And for the record, Richard Sherman redeemed himself in his interview, well done!