Basketball and hockey season are just around the corner.  So it may be likely that you could be heading to the game on a work night.  I wanted to offer one more work to game night look.  Just a couple of easy tweaks can take you from professional to game-ready in seconds!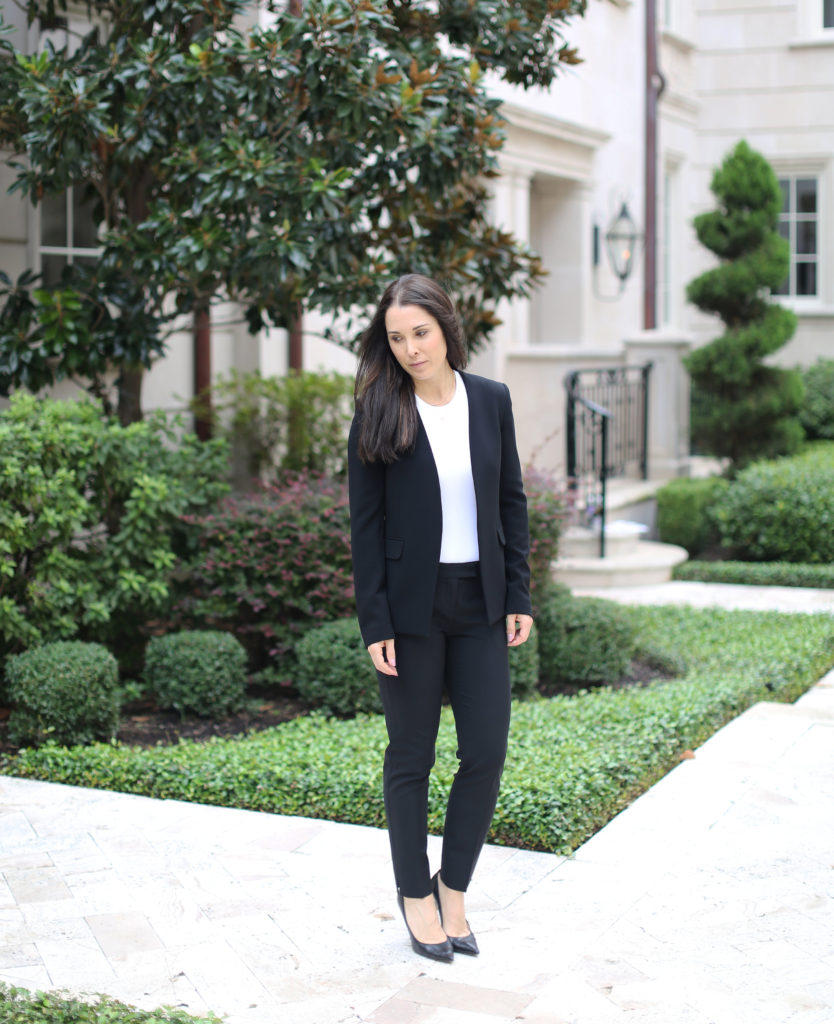 I have to tell you, I'm a Theory-devotee when it comes to suiting.  Back in my former life when I had to rock the professional look every day I would hit the Theory outlet and stock up!  (Outfit Deets: Pants, Jacket, (both are older but those are similar options), Bodysuit, heels).
Now if you just trade in your top and shoes, you can change this look completely!
See how quickly you can turn this casual.  You can just trade the blazer for a denim jacket.  This denim jacket happens to be from HIGH SCHOOL! It's Earl and I'm pretty sure you can still find items from them here.  But this denim jacket would be perfect for this look! I traded my heels for these Loeffler Randall sandals.
Just to give you one more option…
You could wear this entire look with those black suit pants.  Just add a Rails flannel and these Rag & Bone sneakers.  I'm obsessed with this hat from The Gents but I don't see if available anymore but how about this one from ASOS that's faux leather and only $16.50!
Make sure you tune in this Thursday for "The Sports Brat With Jess Ceresino" on iTunes because I'm talking all about fashion!