With all of the gold and glamour and fireworks that accompany the Olympics, the games always seem to produce their fair share of scandals. Doping, underage athletes, terrorist attacks, disgruntled sponsors, catty contestants, and dishonest judges galore. If all the world is a stage, than the Olympics is certainly the climax of the show. Everyone is watching, everyone a judge. Competing in the games is like running for president- of the world.  If there was ever a time when some dirt was to be dug up about you or your past, anything sketchy or illegal that you might have been a part of, leave it to the Olympics to bring it to light.
Lebanese Olympic skier Jacky Chamoun's (tasteful) topless photos, taken by Mexico's Olympic skier Hubertus Von Hohenloe (made popular by his custom mariachi ski outfit) for a calendar, recently were brought to the public's attention. Hohenloe, a personal friend of Chamoun, publishes the calendar annually, featuring various winter athletes posing topless at ski resorts around the world. He is very passionate about his photography, and Chamoun was more than happy to take part in the project. In an interview with NBC, she laughs about how her dad wasn't too thrilled with the photos, but her mom didn't mind.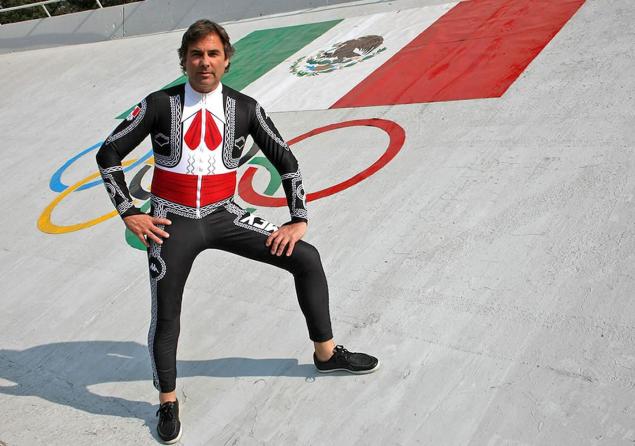 Hubertus Von Hohenloe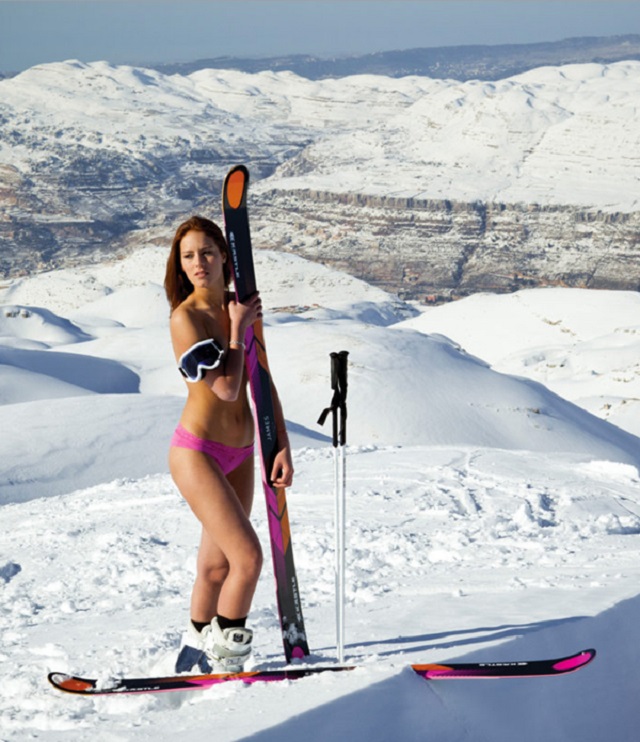 Chamoun's photo
Conservative Lebanon was obviously outraged, but didn't make any drastic moves to ban Chamoun from competing. In the end, the Lebanese Olympic Committee decided, "not to exclude Chamoun from the Sochi Games in adherence to the Olympic rules, especially since the offense did not take place during the preparations (for the Games) nor during the Games."
The semi-nude photos were shot in Faraya, Lebanon, a ski resort where "open minded people" from Beirut typically go to ski. Chamoun received a slew of backlash from her country, claiming that she was tainting their reputation and damaging their public image. She issued a public apology and successfully steered the public focus back to her skiing and training schedule.
Amidst the criticism from conservatives, Chamoun received an outpouring of support from her fellow countryman and supporters who posted nude photos of themselves online with the tag #StripForJackie.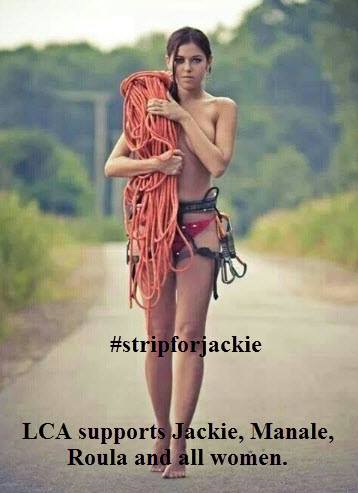 We're proud of Jacky and how she handled the critique.  She may be topless but she is still very classy!
Contributed by Allison Cohn