As you've seen on my Instagram lately, I'm pretty into sneakers.  Not that I'm trading in my go-to booties for the season (Rag & Bone Harrow) but I've been super into sneakers for everyday, not just for the gym.
I recently stumbled into Bandier. It's been on my radar for some time, especially while I was living in NYC BUT I had never actually gone into a store until I moved to Dallas.  Perhaps my subconscious knew I would be in financial trouble if I went in and that's what took me so long.  I'm kidding…but for real, their stuff is incredible and you're going to want it all.
If you haven't checked them out yet, go.  I'm a soccer player at heart and it took years for me to switch from shorts to spandex but this store will have you trying cutouts, laces, and totally fun prints in no time.  Your gym looks will soon be just as important as your Game Day look!
I digress.  Ok but what I did want to talk about are SNEAKERS! And I happened to get both of these that I'm about to share at Bandier.  First up are these Adidas by Stella McCartney Ultra Boost sneakers.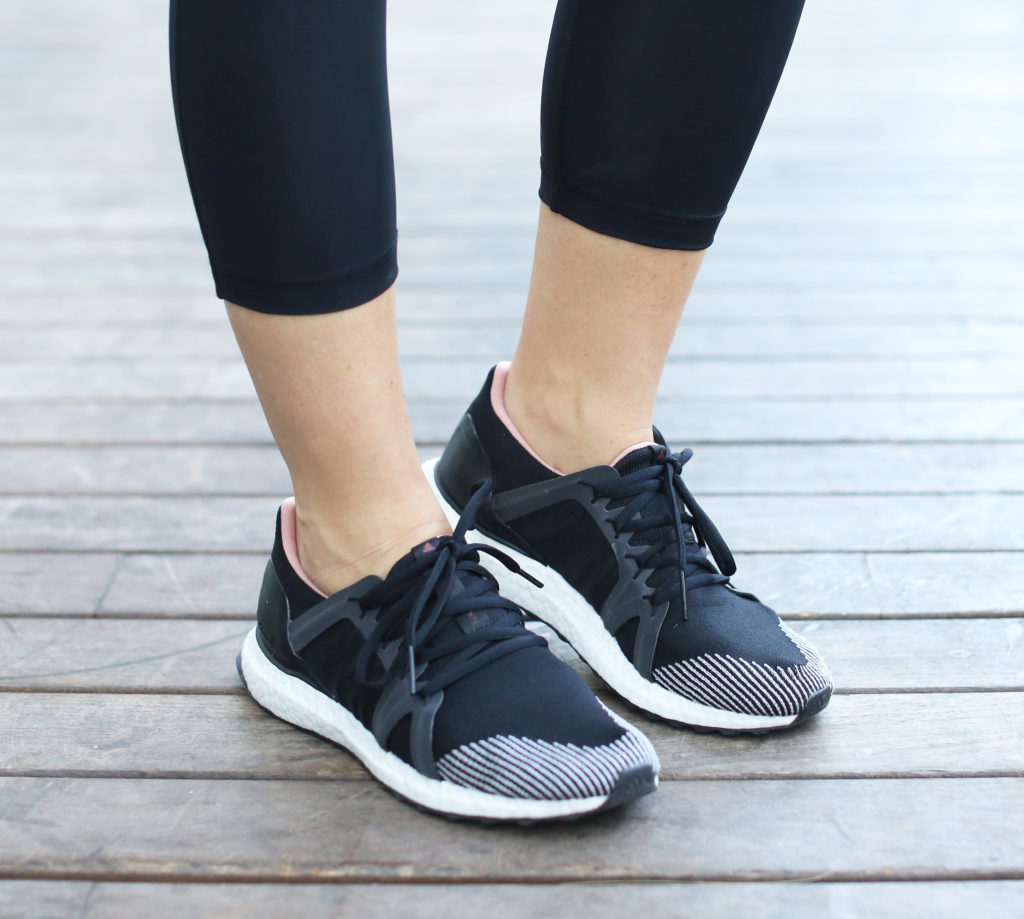 They're incredibly comfy and super chic.  Yes I'm wearing them to workout in this next photo but I wear these with skinny cropped jeans, a tee and a Rails flannel tied around my waist for weekends and soon to football games!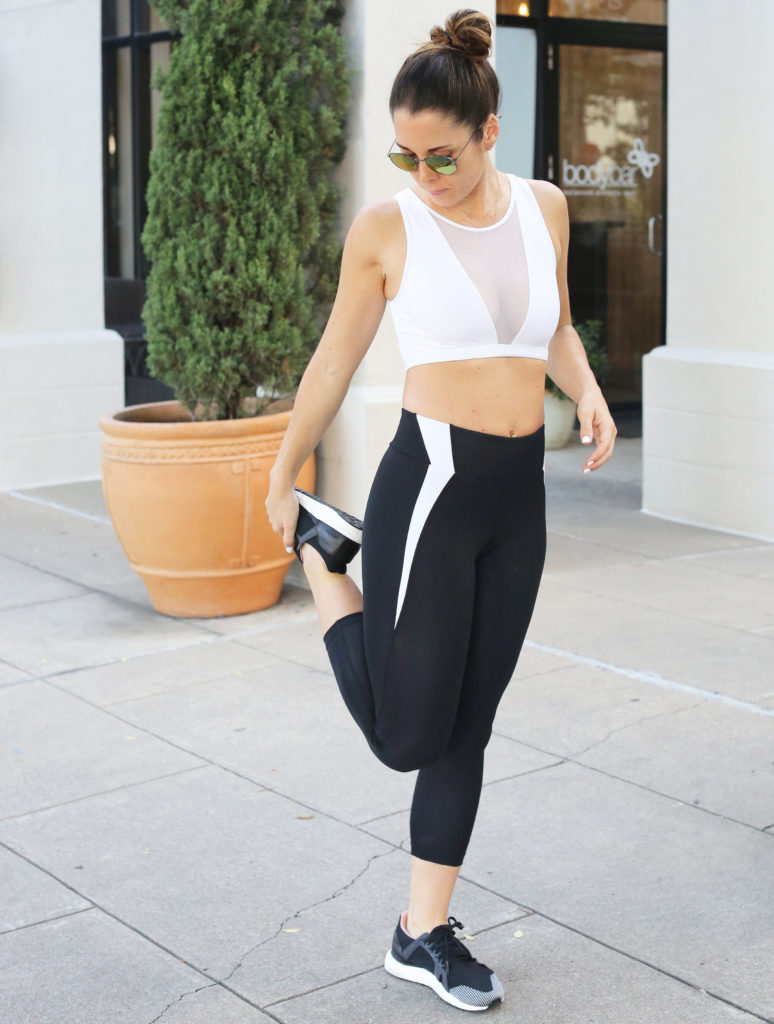 You can see the little bit of pink poking out, just love that subtle detail!  My epic sports bra top is from Varley and my pants are Monday Active, both purchase at Bandier.
So as you can tell, I've become a frequent visitor to this new gem of a store and next up I snagged these Nike Air Pegasus '92 sneakers.  I don't see them on their site currently but if you live close to a store check with them but otherwise it looks like you can find them on the interweb.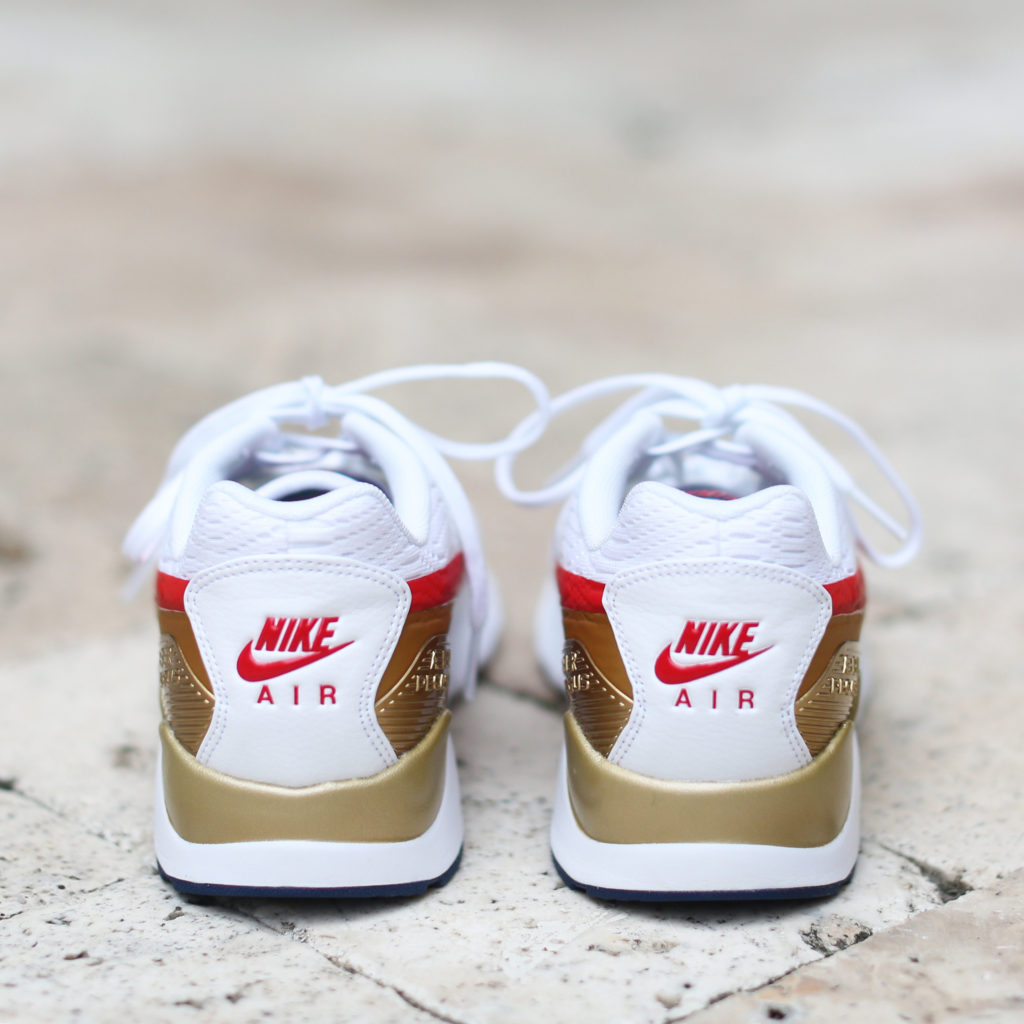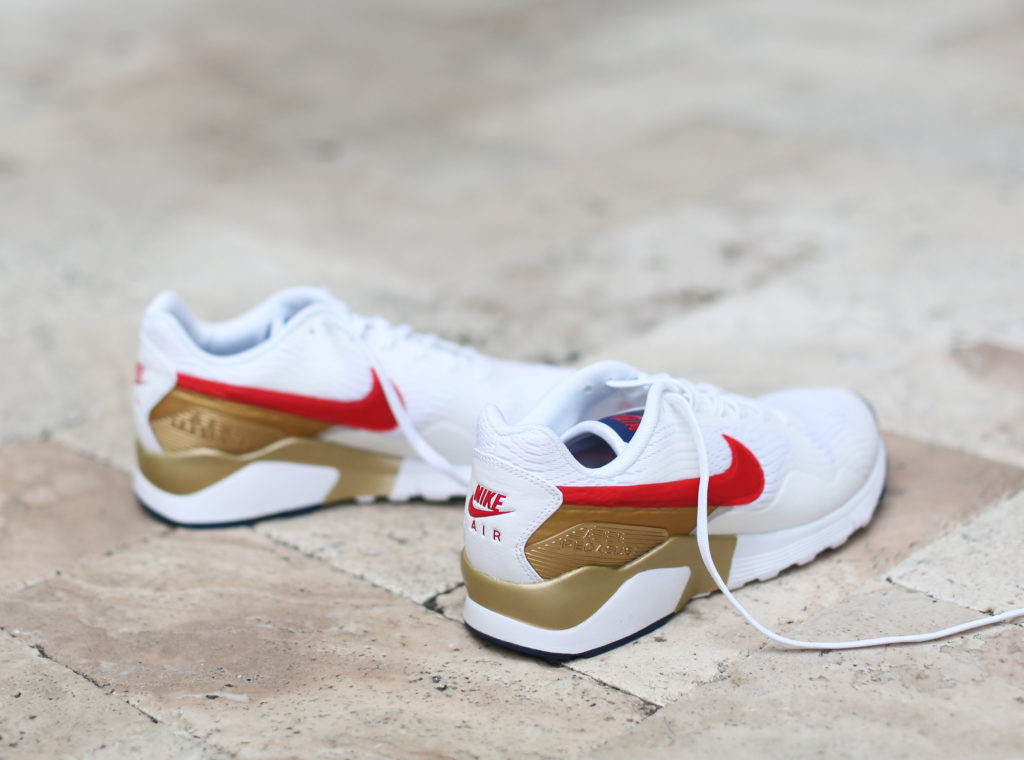 These have been a staple for my wardrobe.  And you can expect to see them at tailgates and games in the very near future! Because the sole is thicker, it gives me a little height that I love from booties so much, but in a comfier and different look.
Take advantage of the athleisure trend and get yourself some sneakers that got game!