Have you ever asked for a raise at your job? It's nerve-racking, isn't it? You imagine the boss is going to detail every mistake  you've made in the last year and, basically, make your feel like you should be fired rather than rewarded with a raise. (Or, is that just me?)
Well, typically that doesn't happen – unless you're a professional athlete and it's time for salary arbitration.  You've probably heard this term, along with Free Agency and Restricted Free Agency.  We're here to break it down for you!
Basics of Salary Arbitration
Salary arbitration differs some between sports, but the process is basically the same:
One side files for arbitration.
Both sides file paperwork specifying a proposed salary and contract term.
Both sides stand before an arbiter and explain their rationale. Statistics and performance weight heavily in the arguments.
The arbiter hands down a binding salary-term decision 48 hours later.
That doesn't sound too bad, right? Well, it's all about #3. The meeting with the arbiter takes approximately three hours. That gives the player about 1 1/2 hours to extol his virtues.
And that gives the team 1 1/2 hours to detail every time he's screwed up – with statistics, charts and, in some cases, video to prove it.
Restricted Free Agency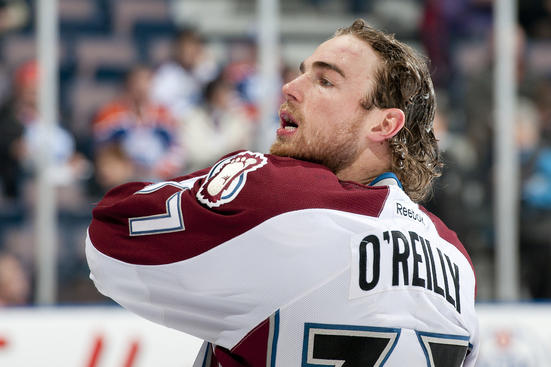 Salary arbitration occurs when an athlete is in restricted free agency. That means he's been playing professionally a certain number of years, and he's between contracts. Other teams can offer him a contract, but his current team can match the offer if they so desire.
For instance, a recent case of salary arbitration in the NHL was brought on by just such an offer. Colorado Avalanche forward Ryan O'Reilly was an unrestricted free agent in 2012. The Avalanche wanted to pay him $3.5 million per season. He wanted $5 million.
The Calgary Flames offered O'Reilly a contract that would pay him $3.5 million the first season and $6.5 million the second, for an average of $5 million a year. The Avalanche had to match that or watch their promising young player suit up for a rival. They matched it.
Reasons for Salary Arbitration
The request for arbitration can come from either the player or the team.
A player typically requests arbitration when he's completed an entry-level contract, and the team has offered him a "take it or leave it" raise. It's just the player and his agent going up against the might of a billion-dollar sports team. If the player's not quite O'Reilly good, meaning he didn't attract any offer sheets (and teams often don't – for fear the same will happen to them), he can file and be assured of a disinterested third party hearing his case.
Of course, players sometimes file for arbitration because they are that good – but the team doesn't want to pay them well enough. For sports such as hockey and basketball, that have salary caps, sometimes teams can't afford to pay a player what he's worth.
According to lore, the arbitration process generally favors the player. Nonetheless, sometimes teams file for arbitration. That's what happened with O'Reilly once his two-year, $10 million contract was up.
When you ask for a raise, you generally base it off of what you're currently making, right? Well, that was O'Reilly's thinking. He finished the 2013-14 season making $6.5 million. In that season, he led the team in some important statistics, including, you know, goals. He also won the Lady Byng Trophy for sportsmanlike conduct. (Yes, that exists in hockey.) O'Reilly figured he was worth at least $6.5 million again.
The Avalanche tried countering by offering less, but for long term, meaning O'Reilly would be guaranteed a job for several years. They pointed out repeatedly that their #1 star – who's not O'Reilly – only made $6 million, and this young man has better stats and even a gold medal – seriously, an Olympic gold medal.
The two sides couldn't come to an agreement, so the Avalanche filed for arbitration.
Avoiding Salary Arbitration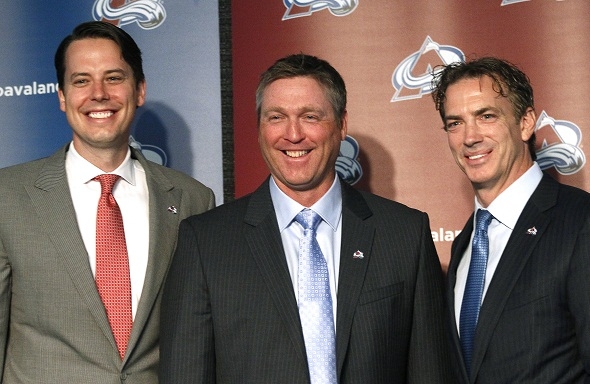 Arguing over money in front of a stranger doesn't feel good. Hockey players, the kind who get teeth knocked out and don't miss a shift, have been reduced to tears. They may be accustomed to hearing about their mistakes from their coaches, but to have them systematically catalogued by important men in suits? Not fun.
Not that the team management enjoys the process. They generally like the player and want him to play for their team – otherwise, they wouldn't offer any contract. Teams also know the arbitration process can damage the relationship between the two sides. Some athletes, with those arbitration accusations ringing in their ears, demand a trade after the process. The team ends up losing a valuable player after all.
You'd be surprised how many 11th-hour deals occur before the arbitration hearing. We're talking both sides agree to terms in the waiting room outside the arbiter's office.
That's exactly what happened in O'Reilly's case. The two sides flew all the way out to Toronto – the center of the hockey-verse – and sat there looking at each other in the waiting room. Avalanche executive Joe Sakic approached O'Reilly and offered two years at $12 million. Not quite what O'Reilly had hoped for, and only sort of a pay increase — $2 million extra in two years, but less each year than the $6.5 million.
Nonetheless, O'Reilly took it. Salary arbitration averted.
Contributed by Nadia Archuleta