Nothing spoils a cute outfit like a bad hair day. And, unfortunately, an outdoor stadium or tailgate can create the perfect ending to even the best hair days. It doesn't even have to be cold; a Santa Ana wind at the Rose Bowl could send you reaching for your hair tie. A perfect solution is a cute baseball cap, but if you aren't into being that sporty, we've found another perfect solution in Robin Hoods! These turban-inspired wraps and headbands are just as adorable as the name suggests.
Check out www.robin-hoods.com or click here.  They have an amazing selection of colors; check out how chic this blue headband would be for a Buffalo Bills game!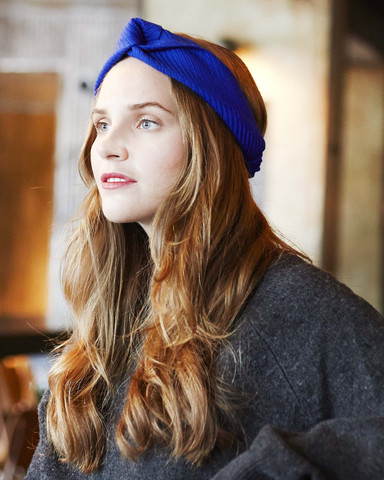 Robin Hoods was founded by Tracey Van Voorhis in April 2012. The inspiration came on the heels of Tracey's mom's (and brand namesake) diagnosis with terminal brain cancer. It was a huge challenge for Tracey to find something stylish and comfortable to cover the aftermath of her mom's cancer treatment, so she developed her own line.
They have tons and tons of colors and even if you can't find one to match your team, rock a black one and pop your team's color elsewhere. And as if it couldn't' get any better, Robin-Hoods is having a sale! Enter the code HAPPYHOLIDAYS at checkout for an extra 15% off! This offer is valid through Xmas day, so hop on it ladies.