I am SO excited to share my Q&A with Extra host and super babe, Charissa Thompson.  I had the pleasure of meeting and chatting with Charissa recently at the Smirnoff Ladies With Game event in San Diego.  Charissa is totally stunning, totally hilarious and shockingly down to earth.  She's dishing on sports, her new gig at Extra, and way more!  Check it out!!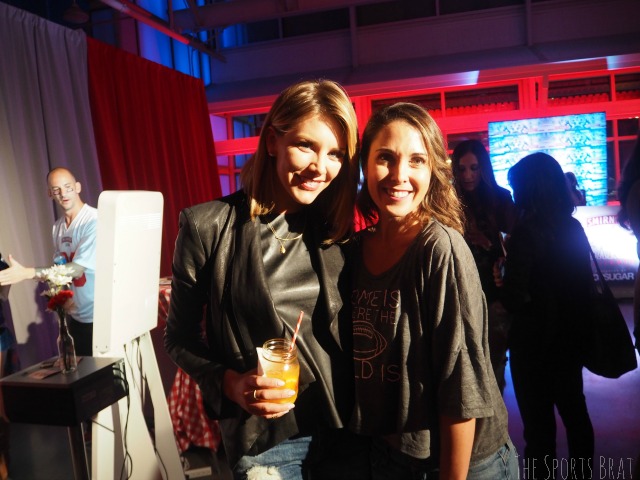 I snapped a pic (despite tough lighting) with Charissa at the Ladies With Game Tailgate.
The Sports Brat: You've been in the sports broadcasting game for years, but you recently made the jump to Extra. How does it feel to be talking Clooney's wedding instead of NFL rivalries?
Charissa Thompson: The good news is I still get to talk NFL Rivalries…I just Clooney by day, Manning by night. I am still at Fox Sports 3 nights a week and recently returned to the sideline when Erin was covering the World Series.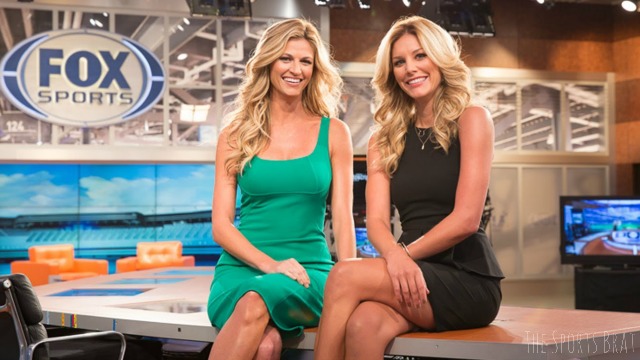 Erin Andrews and Charissa on set at Fox Sports.
TSB: What's the best part about your new job at Extra?
CT:  The people. I am having the best time on set with the crew plus, Mario and Tracey are amazing!  I know that might sound cheesy but I do love who I work with. As for the role, I had to interview Jim Carrey and Jeff Daniels the other day and after I left I did have one of those moments of "that didn't suck." I laughed for 20 minutes with people who I have grown up watching on the "big screen," it was a cool "hollywood moment." That sounds ridiculous but its true! I'm excited to see where this new job role will take me.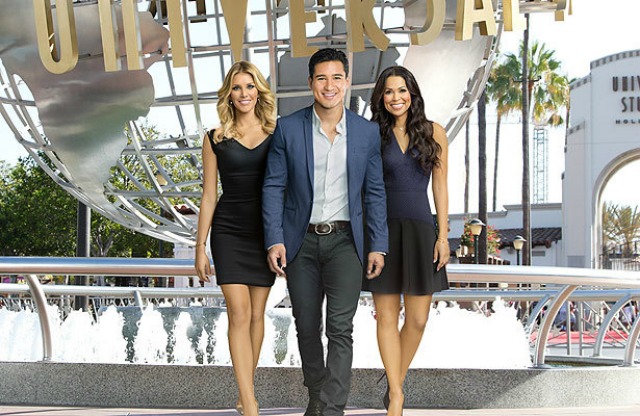 Charissa with Extra co-hosts Mario Lopez and Tracey Edmonds.
TSB: We know you're a sports fan, but who are your teams?
CT: I am from Seattle so I am a fan of the Seahawks. I'm honestly not really a fan of the Mariners…not since the days of Ken Griffey Jr.!! Also, working in the sports business I have become a fan of individuals as opposed to teams. For example, I am a LeBron fan not necessarily a Cavs fan.
TSB: You always look killer! What's your go-to look for game day (if you're not working of course)?
CT: If I am not working…hmm…I am a t-shirt and jeans girl, usually always with a leather jacket and either heels or chucks (converse all-stars)
TSB:  Care to make any Super Bowl predictions?
CT:  Seahawks (homer pick) and the Patriots.
TSB:  We happened to meet at a Smirnoff Ice event, but what's your favorite tailgate beverage?
CT:  My Favorite tailgate beverage…if I am being fancy it would be Sangria, but normally a cold beer.  I'm not picky!
TSB:  You've traveled a ton.  Do you have a favorite city?  Favorite stadium or arena?
CT:  I loved working at Jerry's World in Dallas.  It's a sight to be seen! But my favorite city would either be San Fransisco or Pittsburgh.  I loved working hockey in Pittsburgh and I have to work an NFL game at the end of the month so I am looking forward to that.  Not to mention when I used to work in baseball, PNC park was my favorite!  It's beautiful with the city in the background.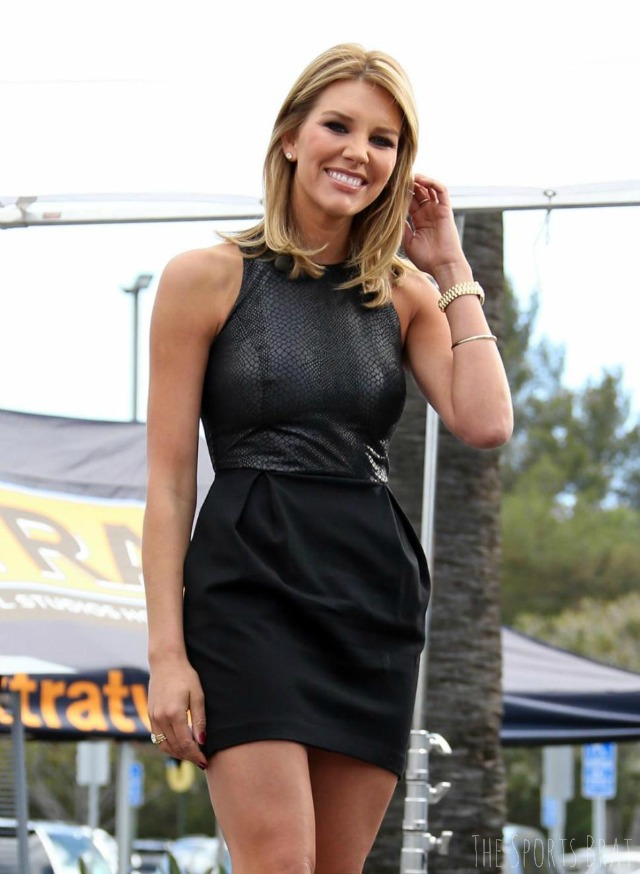 TSB:  You're in great shape! Do you have any tips for our readers on how to stay in shape while traveling or how to avoid all those high-calorie foods at the stadium?
CT:  My schedule is rough and I am only working out two days a week right now so I'm actually not feeling my best.  I miss my standard of 5 days a week, so as a trade-off that just means portion control. I am trying to be better about eating breakfast and I don't eat a lot at dinner.  I keep it pretty light on food but I love my wine! It's hard for me to give that up.
Thank you so much Charissa! You're such a killer role model for all women, especially in sports.