Last night, I attended the Smirnoff Ice and Pop Sugar "Ladies With Game" event hosted by Fox Sports and Extra co-host, Charissa Thompson. I wasn't quite sure what to expect from this unique tailgate, so when it came to putting an outfit together, my inspiration was tomboy chic.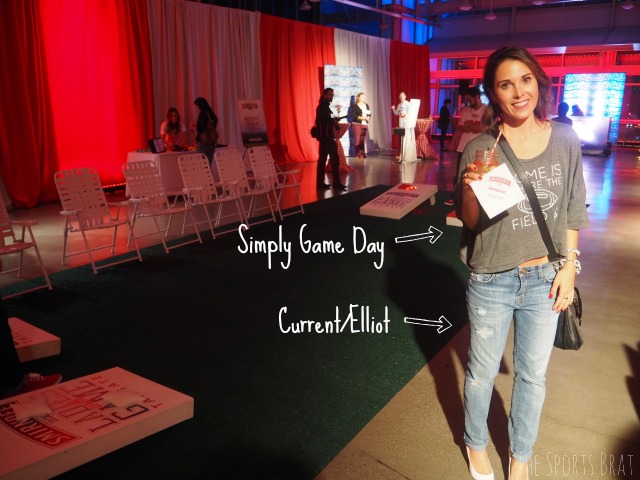 As you all know, I have a mild obsession with Junk Food Clothing but for this event I went with a new FAVE of mine, Blaine Bowen's Simply Game Day tees. This "Home is Where the Field Is" cropped tee is the perfect blend of tomboy and chic.
Since the event was sports-themed, I wanted to go for a relaxed and casual feel…So, naturally, I went with my Current/Elliot boyfriend jeans. Let me just say a quick THANK YOU to whoever is responsible for this trend. Casual, comfy and chic…they're the perfect jean. Plus it leaves me a little wiggle room (literally) to indulge in a couple tailgate treats!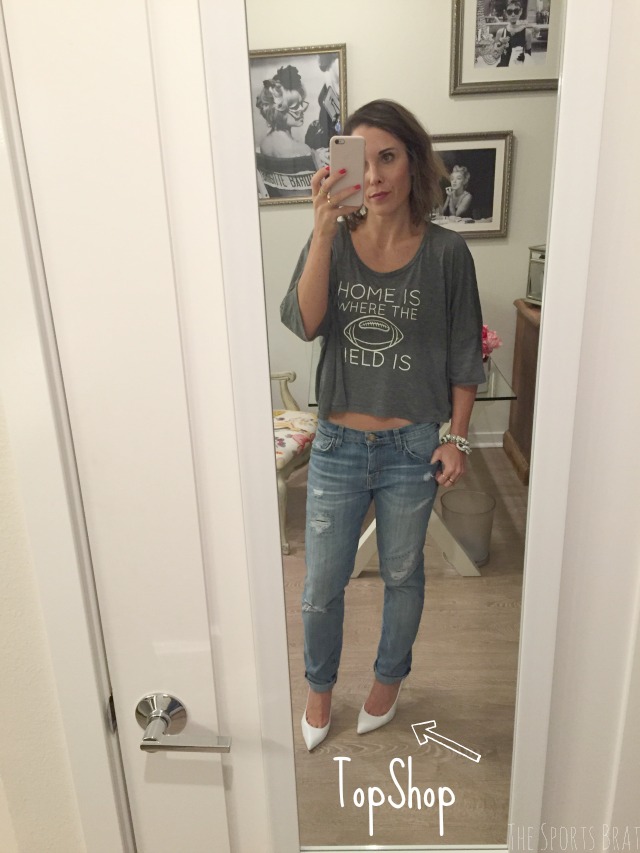 I stole a lot my inspiration from The Skinny Confidential (pictured below)…Especially when it came to what was happening south of my ankles. I've been seeing white pumps all summer and I finally found my Topshop pumps at Nordstrom. You can find a similar look here.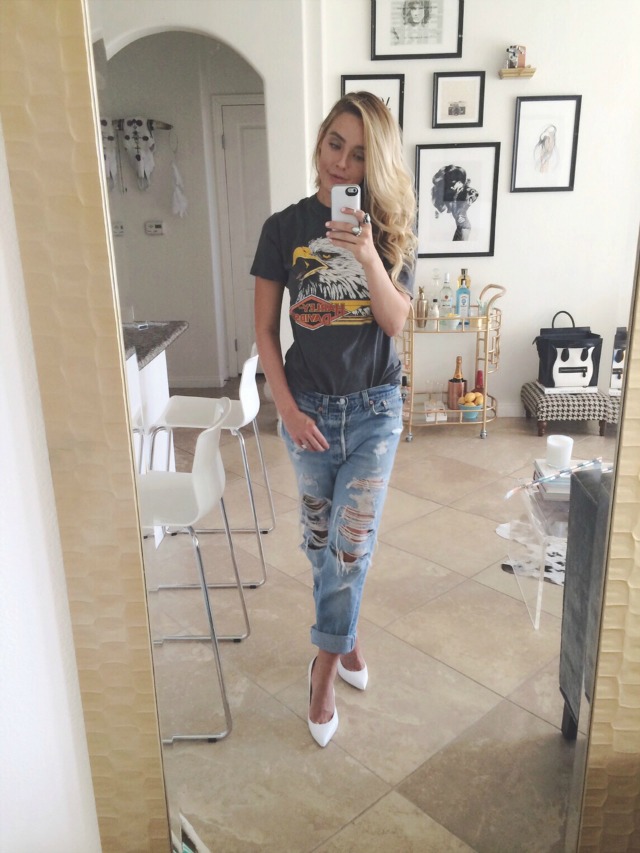 Lastly, I had to glam up my sporty look. So I layered a couple Bauble Bar pieces to add the perfect bit of girly glam to my tomboy inspired look.  I went with the medium pave link and pave cone stretch bracelets.  I added my own mini diamond hoops and plenty of stackable rings.  I think it turned out just right.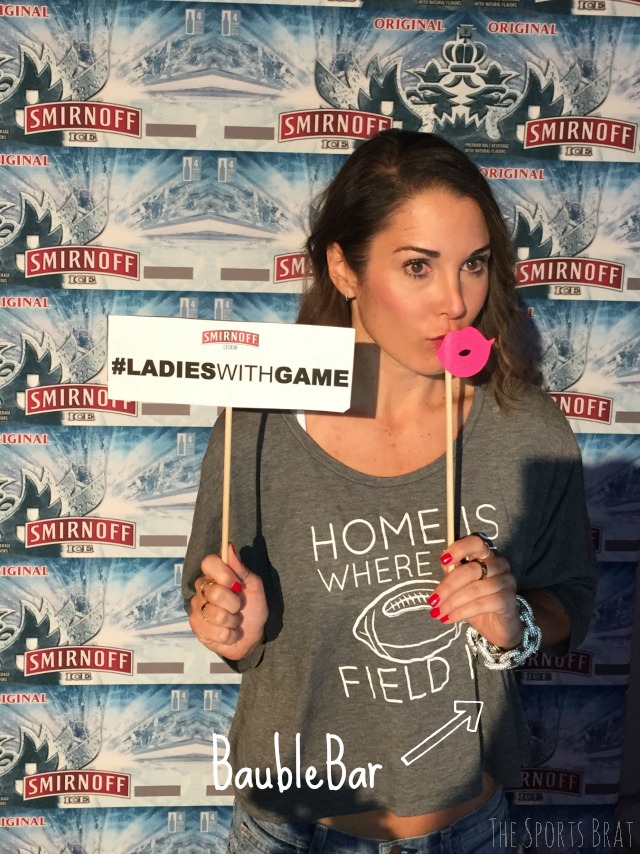 You can rock this look to a game by swapping the heels for flats or sneakers. Or you can wear this to date night to give your man something to smile about. Such a versatile look!
Thank you to Smirnoff Ice and Pop Sugar for the invite! It was so fun…and (SPOILER ALERT) I will be drawing inspo from host Charissa Thompson for my next sporting event…loving her leather jacket and booties!!!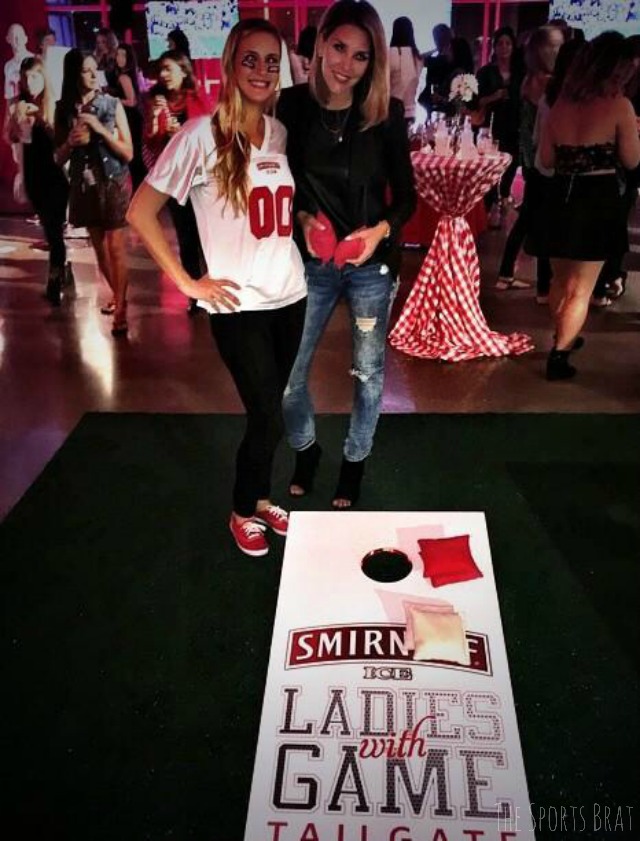 **Special Note: This look is totally appropriate for an NBA game.  It's the one sporting event where you can get away with wearing heels…in my humble opinion  😆