I'm super excited to share my Q&A with Sakura Considine, co-founder of Bloguettes!  If you haven't checked out Bloguettes, you must!  They're a resource for bloggers, entrepreneurs and creative types offering workshops in branding, blogging and graphic design…OH MY!! AND Sakura happens to be a major fashionista and a sports fan so please enjoy our Q&A!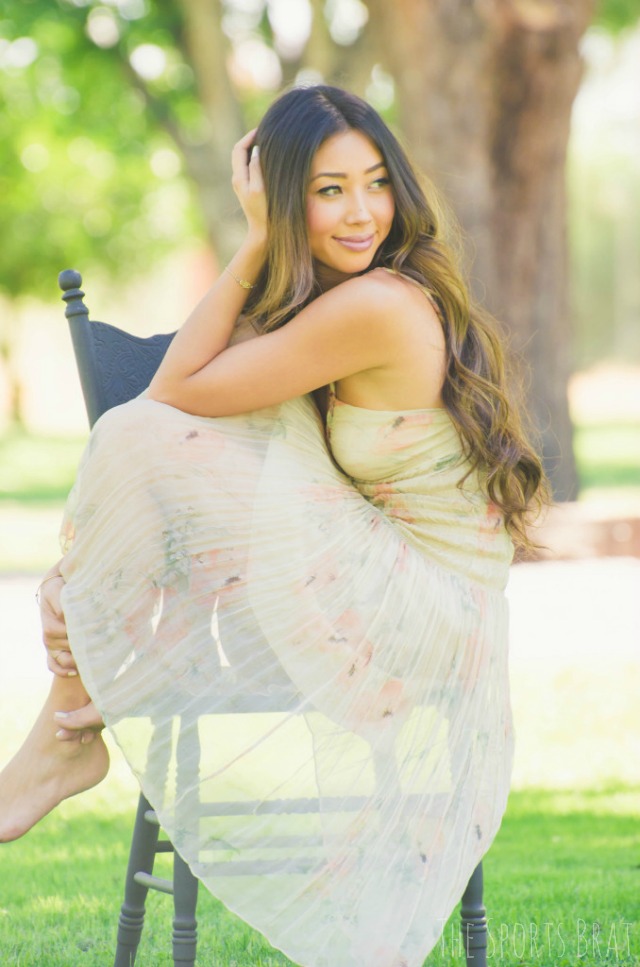 The Sports Brat: How did you get into blogging and Bloguettes?
Sakura Considine:  I've always been obsessed with blogging before it got HUGE, because I love photography & fashion. When I started The Sorority Secrets with my partners, I was fortunate enough to have a graphic design & marketing background to get it all started. I saw the need for every business owners & bloggers to have these tools which is why my partner and I started Bloguettes. Bloguettes is a fun 2-day Branding Workshop for business owners, bloggers, and entrepreneurs to learn not only Photoshop, but how to use social media & blogging to leverage their business. We also go into the topic of business of blogging (partnerships, PR, etc.) and photography as well.
TSB:  What do you see as the top trends and future for blogging right now?
SC:  I see more and more people starting to have a blog, but it is those that have an exceptional brand behind the blog that is going to succeed! I also see more men are starting a lifestyle/fashion blog as well- which is so interesting to see!
TSB:  Ok, you know I'm a sports gal, so who do you all root for?
SC:  The 49ers! And I grew up a Yankees fan because my family is a die-hard Yankees fan all from New York!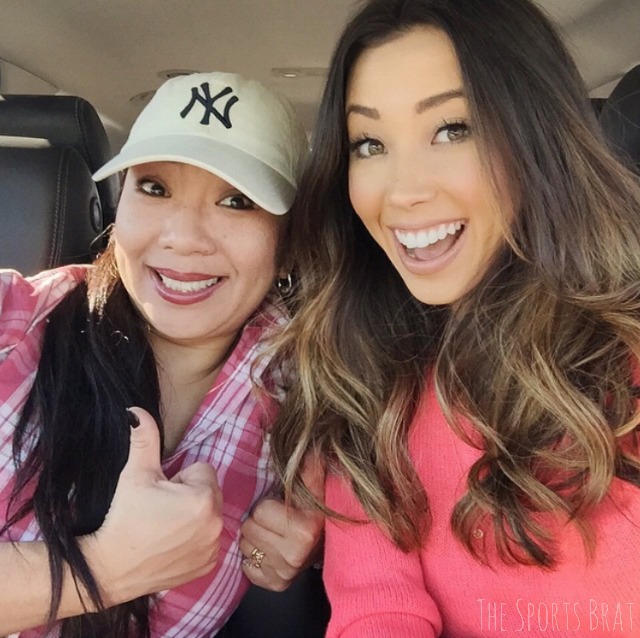 TSB:  If we were to see you at a niners game, what would you be wearing?
SC:  Probably a jersey with some shorts or jeans with converses! I love a causal/sporty girl look!
TSB:  And what would you be nibbling on?
SC:   Nachos… hands down.
TSB:  Ok most important question…what cutie athletes are you crushing on?
SC:  I don't have my eyes on anyone else, but ERIC DECKER.
TSB:  Just because sports are rough and tough, us gals can still put on a little glam for the game. Any beauty tips on how to add just a touch of glam to your game day look?
SC: I'm a huge fan of the natural look. A little bit of blush and mascara and any girl is good to go!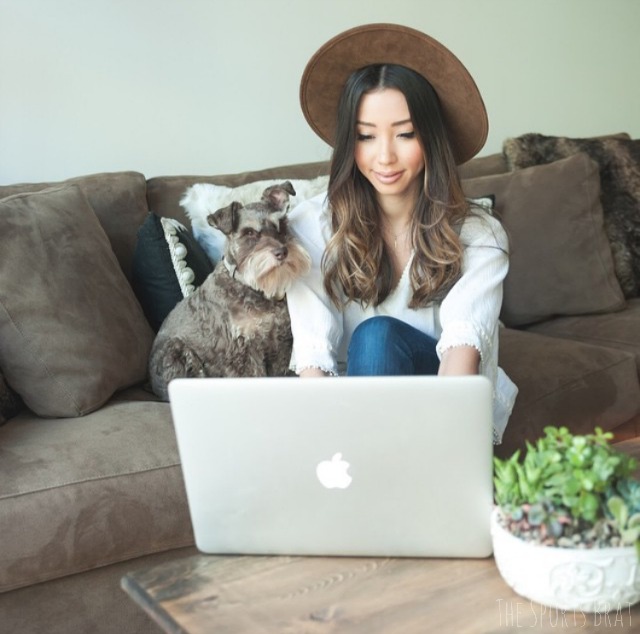 TSB:  The NFL has a new bag policy…as in you can't bring yours unless its tiny or clear. Any tips on how to downsize your load for the stadium? Any bag recommendations?
SC:  I actually ran into this problem and I was so bummed! I'm not sure about the other stadiums, but I know that the Cardinals have clear string backpacks that they give you on the inside! You really don't need anything else, but your wallet, phone, and lipgloss anyways!
Thank you for chatting with me Sakura! You can learn more about Sakura and Bloguettes by checking out these pages:
Sakura's:
IG: @SakuraConsidine
Twitter: @SakuraConsidine
Bloguettes:
IG: @bloguettes
Twitter: @bloguettes
Facebook: Bloguettes