While we're not normally ones to go ga ga over half-naked pregnancy photos, Denver Broncos Wide Receiver Eric Decker's GQ photo shoot with very pregnant wife Jessie James is UNREAL.  I mean he's not only a babe (we may have mentioned his hotness a time or two on The Sports Brat) but also he's proven his athletic ability time and time again on the football field.  Decker's up next this weekend when they host the New England Patriots for the AFC Championship.
But on another note, damn, his wife Jessie looks unreal as well.  The singer/songwriter and star of their E! show "Eric and Jessie" is more than glowing, she's on fire.  This couple must rank among the sexiest in the NFL (shoot, maybe across all the leagues).  While this isn't our most informative sports post, it was simply too good to not share.  So here's your Thursday eye candy…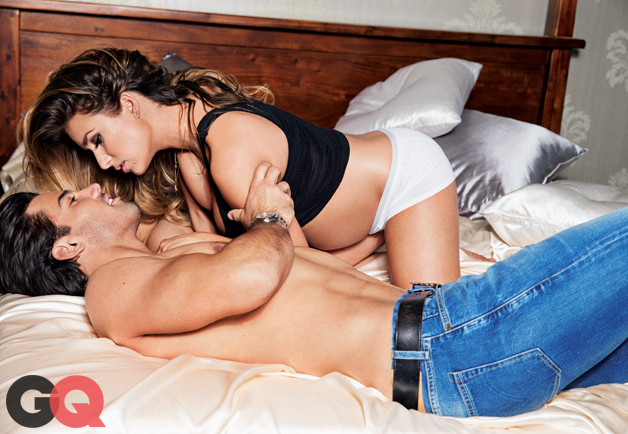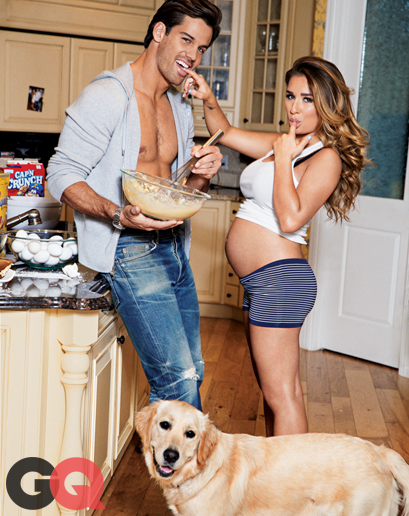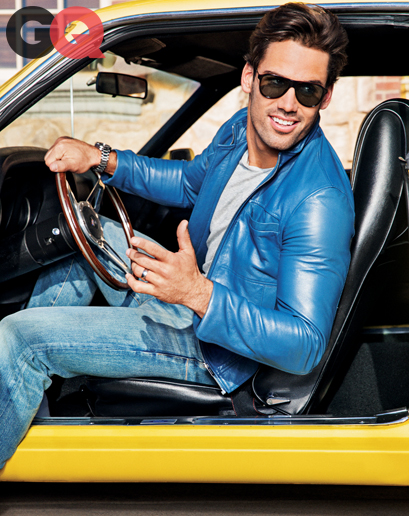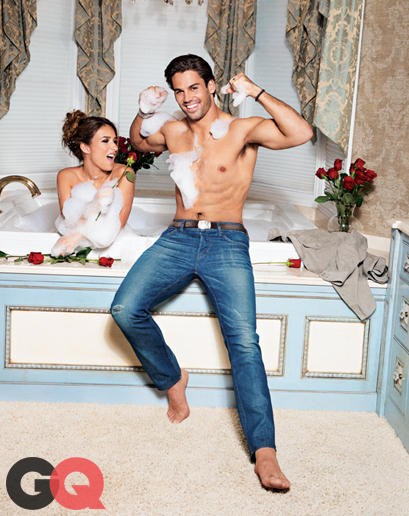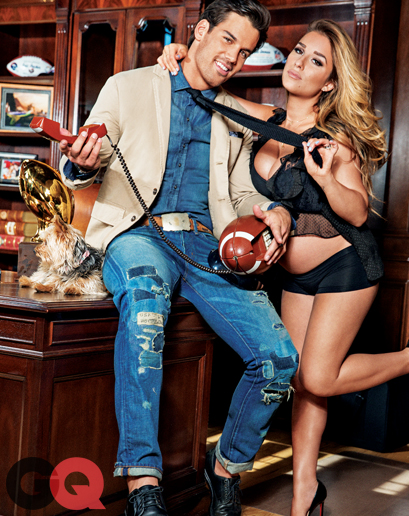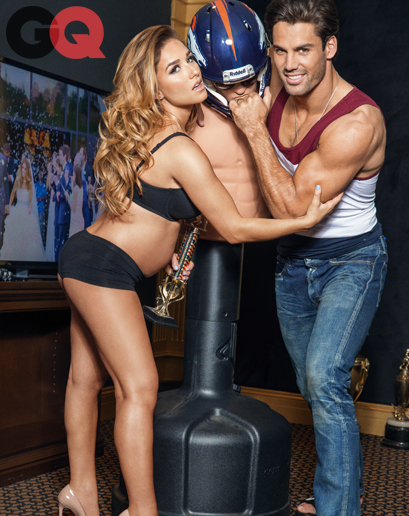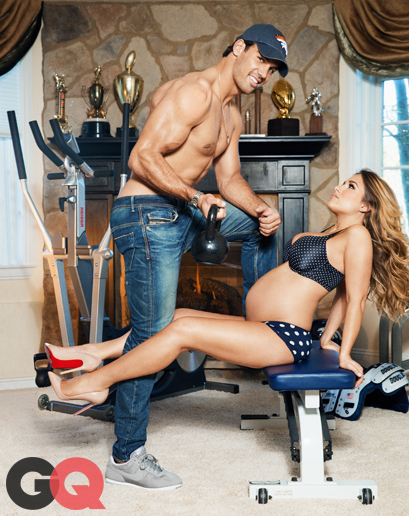 You  can read more on GQ's site here.  Congrats to the happy couple on many things!  Way to be.