Per usual, I was insta-sploring (that's Instagram exploring) and I stumbled upon Pulse Skincare.  Naturally, I reached out to creator, Michelle Naranjo, and we started to chat about how she created Pulse.  I'm super excited to share the story straight from Michelle!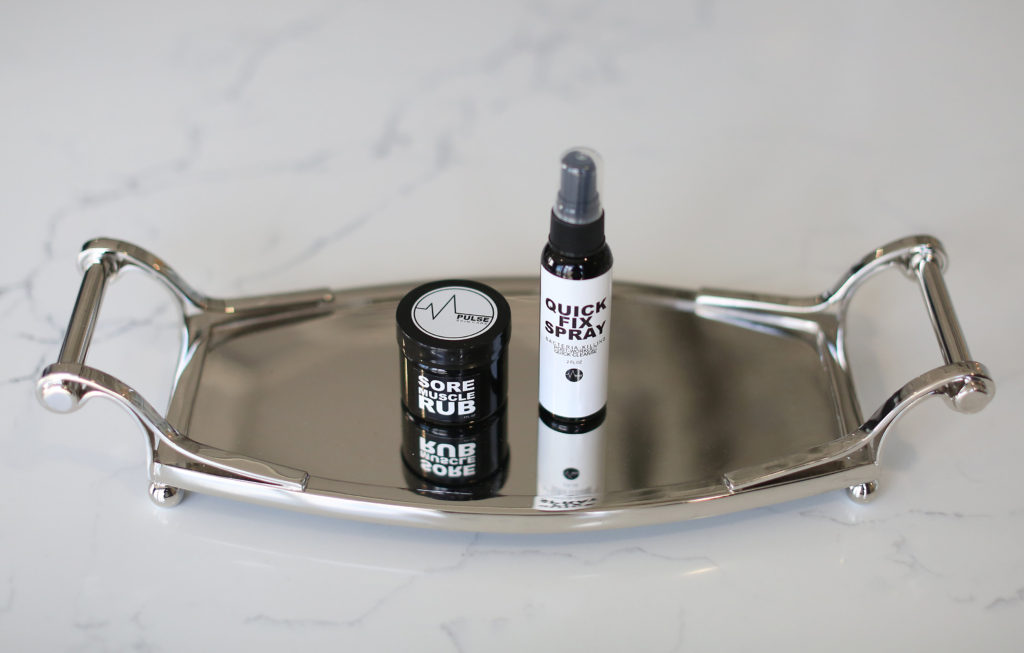 "I was intrigued by the power of natural oils in college when I learned about coconut oil, and I started using it for EVERYTHING, moisturizer, hair mask, you name it.
After college, I started making soap and body scrubs as gifts for family, experimenting by adding other things like honey and coffee. I actually kind of became addicted to it because of the changes I was seeing in my skin and the feedback I was getting from others.
Around this same time, I was actively involved in Jiu Jitsu and Crossfit, going to classes of each everyday. I noticed that I started breaking out more, especially on my body underneath my sports bra as well as on my butt and hamstrings, uhhhh, gross!
I also started getting a crazy amount of bruises. Jiu Jitsu is a contact sport and it would leave me with bruises all over my shins and arms. Crossfit wasn't any different! I started getting bruises from the bar hitting my collarbone and thighs. It wasn't uncommon for people to ask me about them (suspiciously like something was happening home or I was being abused), I was even asked to start wearing long-sleeved shirts to work so that no one would get the wrong idea (I worked with middle school kids and we would occasionally run into cases where we had to call the police because of suspicious marks on them).
A lot of these questions and comments from people made me uncomfortable, embarrassed, and angry, but I wasn't about to give up these two sports I loved because of it! I knew there had to be some solution these problems—increased bruises and body acne. So I started experimenting and researching natural and safe remedies. What I found resulted in the products I have today!
What I made really worked! I was beside myself and knew I had to share it with others. No woman should have to deal with this kind of stuff that makes them feel ugly or embarrassed (acne, bruises, etc.), when they're working so hard to keep their body in great shape and, unfortunately, these things can come as a result of working out.
I also knew that I wanted to be apart of something bigger than simply skincare. I wanted my products to be natural and I wanted them to support other organizations who support women in sports, and that encourage them to find community.  So one of the first things I did, before I even sold my first product, was to start sponsoring a few different organizations and events (Girls in Gis, Tone it Up, Brazen Athletics) and are looking to help more where we can.
This company is more than just a source  of income for me, I really want to make a positive impact on the community and help women feel better about themselves."
Love love love this line and what they stand for.  NOW…I got the opportunity to test some of these products and here are my absolute favorites.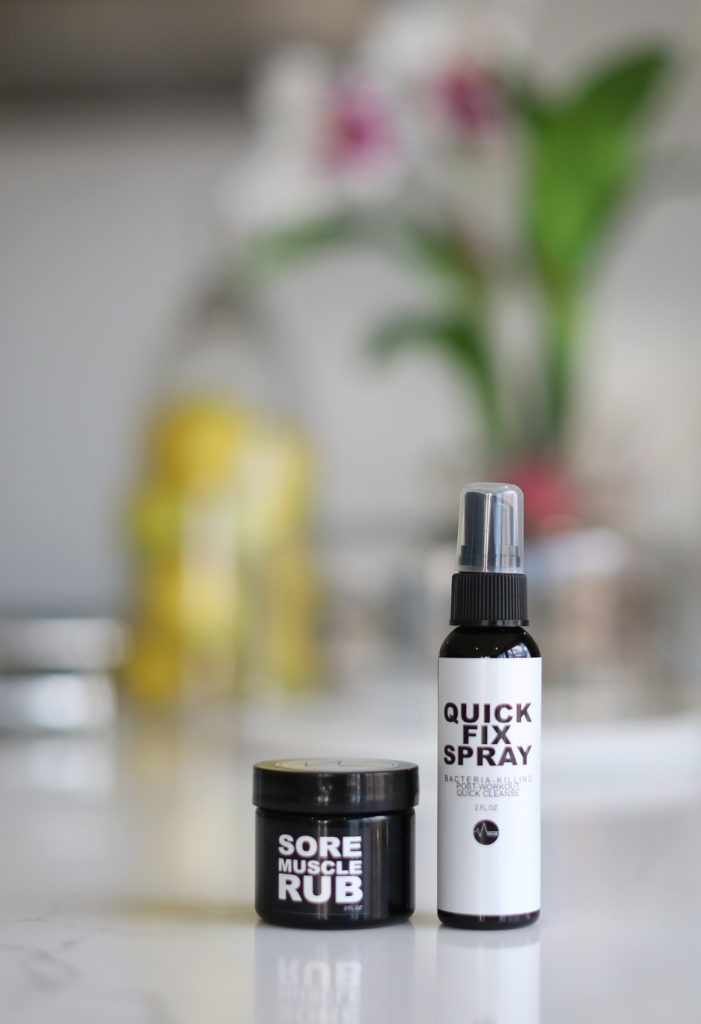 I am obsessed with the sore muscle rub. After recently getting back into training, this has been extremely helpful — and necessary.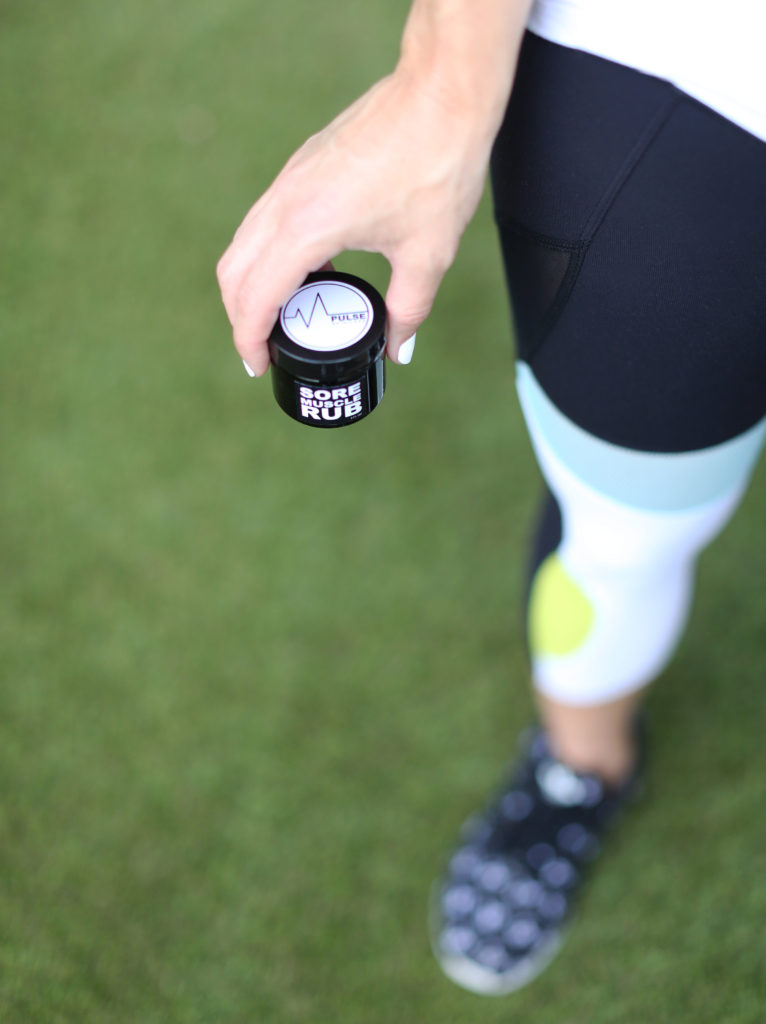 I also got to try the quick fix spray.  This is a bacteria-killing post workout spray.  So if you're anything like me, you run errands after you work out.  Spray this on you to refresh and save your skin til you hit the showers.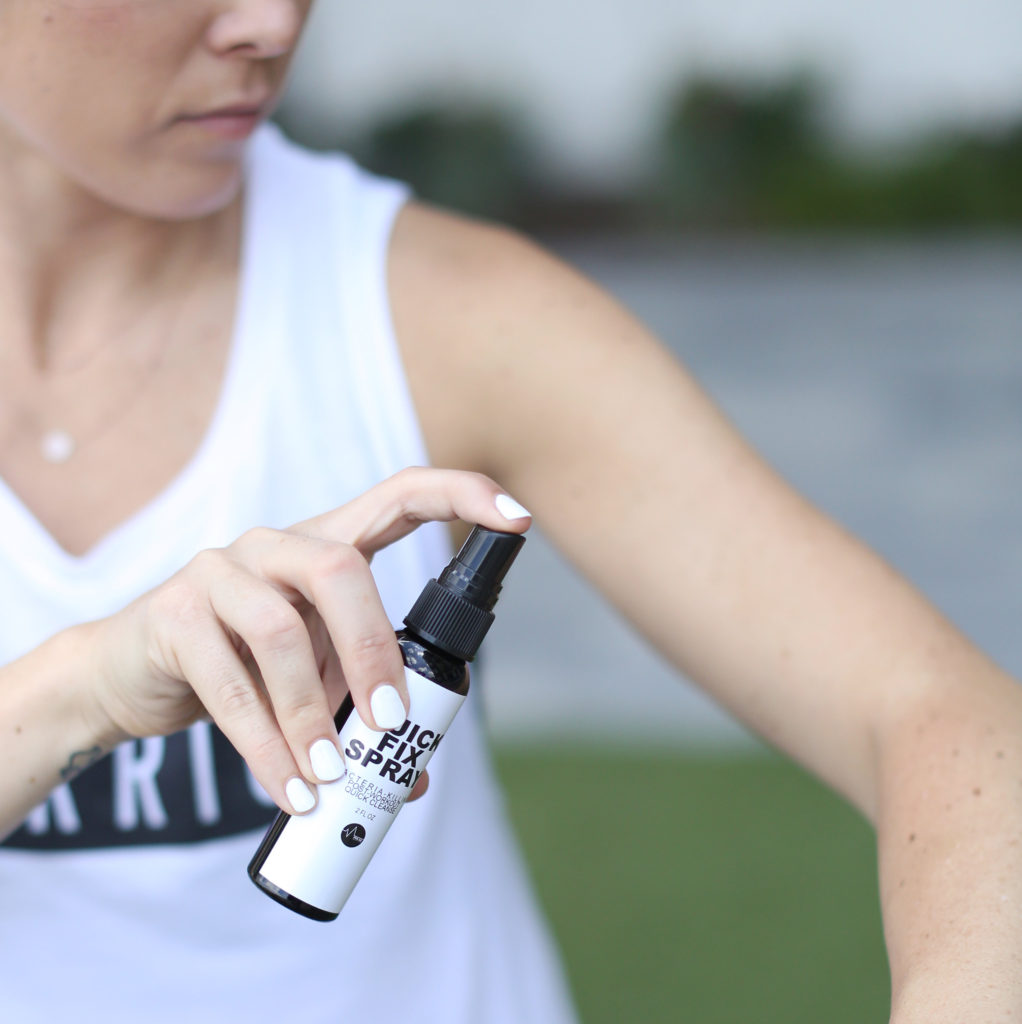 I think after moving recently I'm going to order the bruise be gone too! Let's be real…I am kinda clumsy and could probably benefit from having this in my bag daily! #truth
You can place your oder here! And make sure to follow along on social @pulseskincareco on all platforms. Thank you Michelle for being honest, open and creating badass products for badass women!