Tuesday, I had the pleasure of attending Live with Kelly and Michael. I have been a long time fan of both Kelly Ripa and Michael Strahan. Wanna know a secret?! I have always dreamed of having a show just like Kelly. So when the opportunity came up to attend, I was like a kid at Disneyland…SO excited.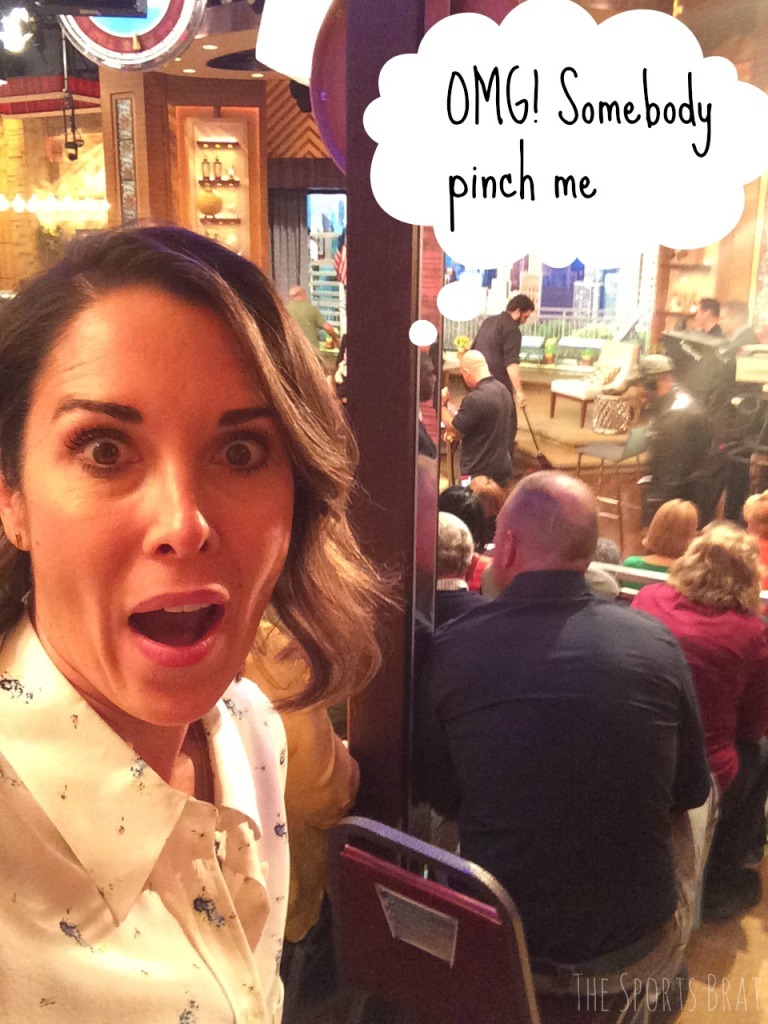 You may be wondering what Kelly and Michael have to do with sports. Let me tell you. Michael is a 15-year NFL defensive end, who was inducted into the NFL Hall of Fame this year. Additionally, he has won a Super Bowl and holds the record for most sacks in a season for the Giants (2001). So yeah, he's a stud. He's now an analyst for Fox's NFL Sunday and co-hosts Live with Kelly Ripa.
That brings me to Kelly; she's a spunky TV host, actress and producer. Her timing and sense of humor have always been so impressive and inspiring to me. In fact, when I launched TheSportsBrat.com, I wanted the voice to emulate Kelly's…witty, feminine, yet strong. And, most importantly, I wanted it to feel like you're chatting with your girlfriend, just the way you feel when Kelly is hosting Live.
Going to see the show has been on my personal bucket list for years but I wasn't entirely sure what to expect.   I had high hopes that I may get to meet them but no matter what happened, I was just happy to be there. So, I tried to contain my excitement as I casually strolled across the set I watch on TV every morning to take my seat.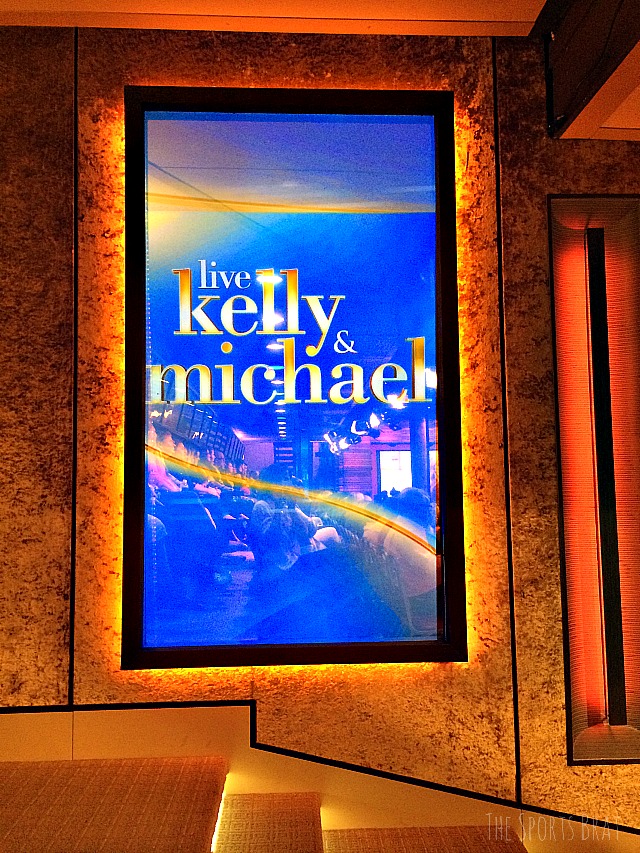 I've watched the show for years but I have a new appreciation watching them in person. Not only is their chemistry real, they joke around with guests and the audience during commercial breaks. They talk directly to people, its real and personal and surpassed any expectations I could have dreamed. They're so busy and hard working but they still take the time to create special moments for the fans…it's so cool to see that.
The best way I can describe the experience is that it felt like I was hangin' with long time friends. They kept you laughing, interested and made the time fly. When the show ended, I was walked back stage to meet them. There should have been a camera on me…my face was probably priceless – thought I was playing it cool but the excitement was written all over me. #nerdalert
Gelman, the producer who often makes an appearance on the show, came back first. I was introduced to him and when our picture was being taken, he saw my iPhone case and said, "The Sports Brat"…GELMAN said THE SPORTS BRAT. I died. Here's our pic…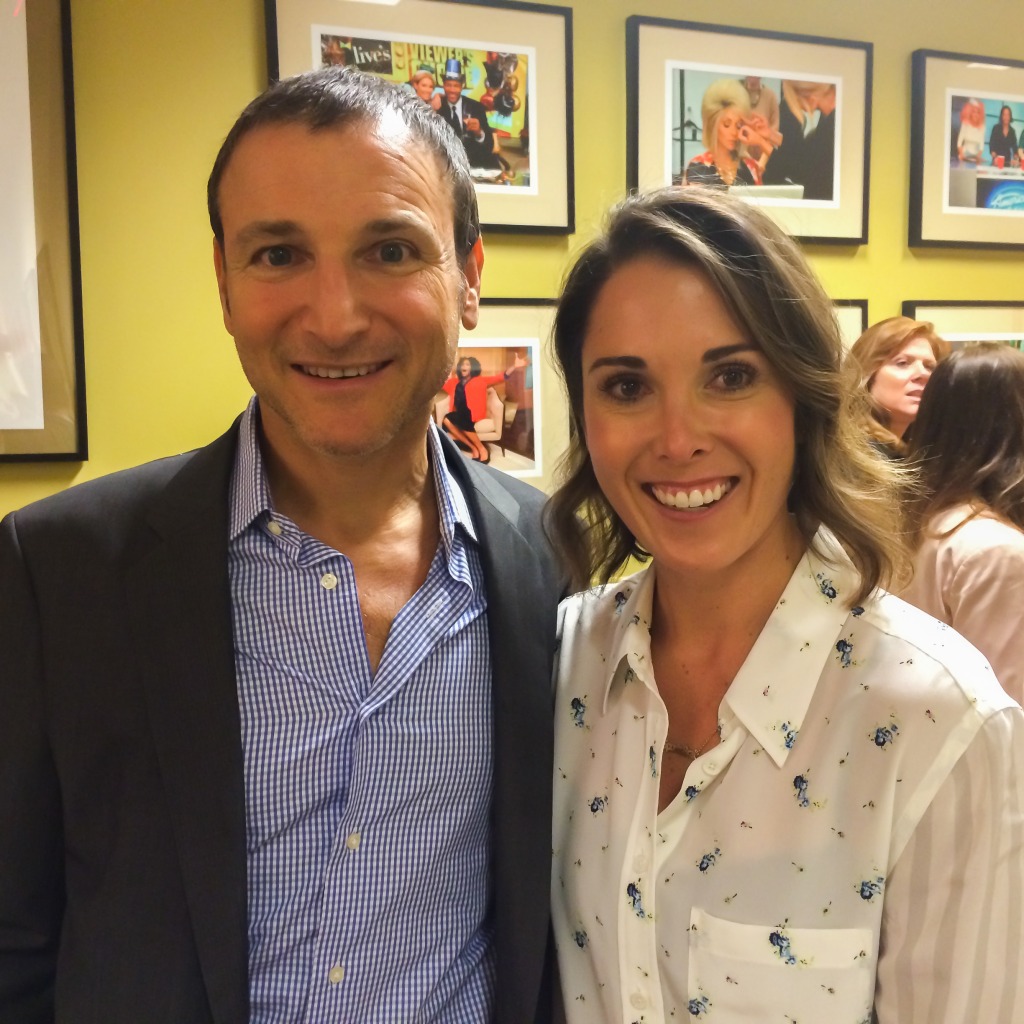 Next, Kelly came back. When she made her way through, I asked for a picture and she told me that she had seen me in the audience and liked my hair. Ok, I have always looked to Kelly for hair inspo, so when she complimented mine it was NEXT LEVEL. Here's the pic I was able to snap with my idol, Kelly Ripa…(this one's a framer).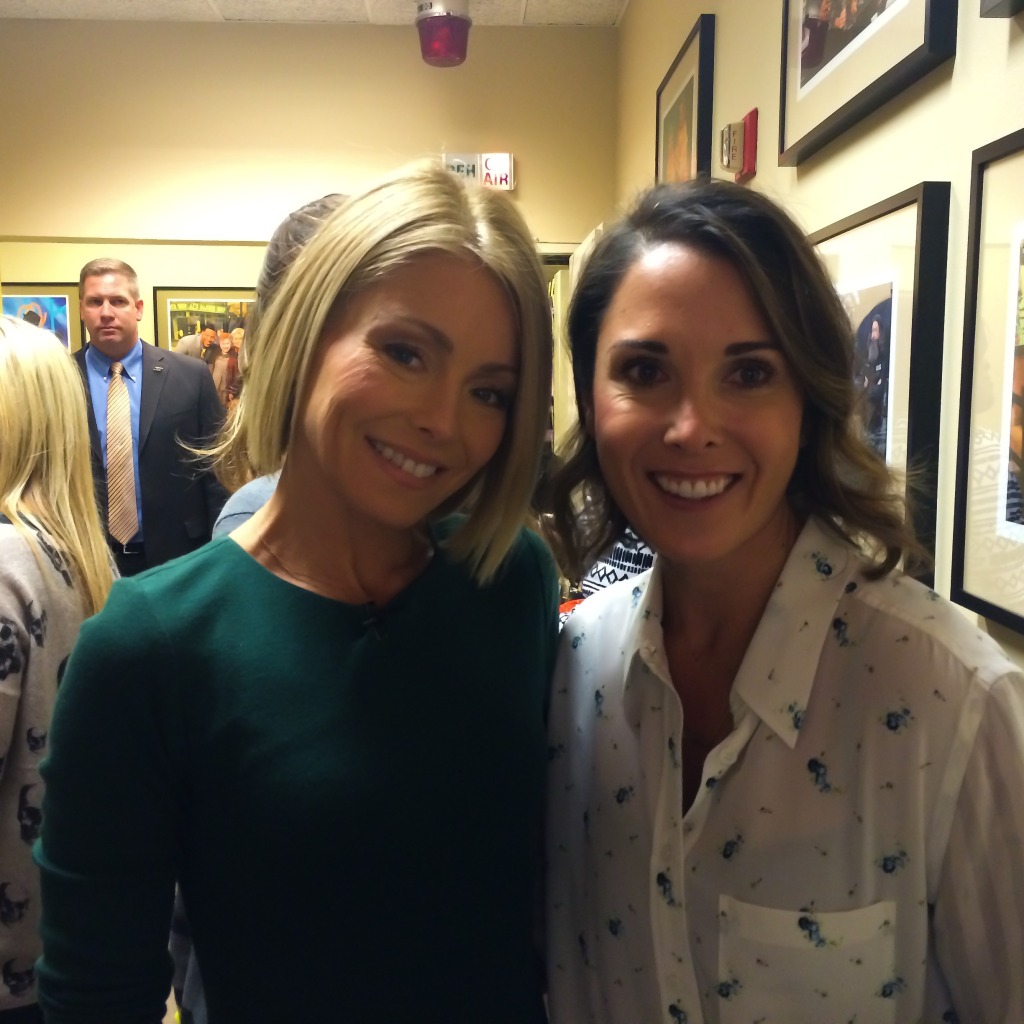 Lastly, Michael came back. Now, I've enjoyed watching Michael play football for years and I've loved getting to see his personality in this light. He was so kind and funny…oh, and SO tall. Meeting Michael Strahan was a major highlight in my sports career! Here's our pic…(also frame-worthy).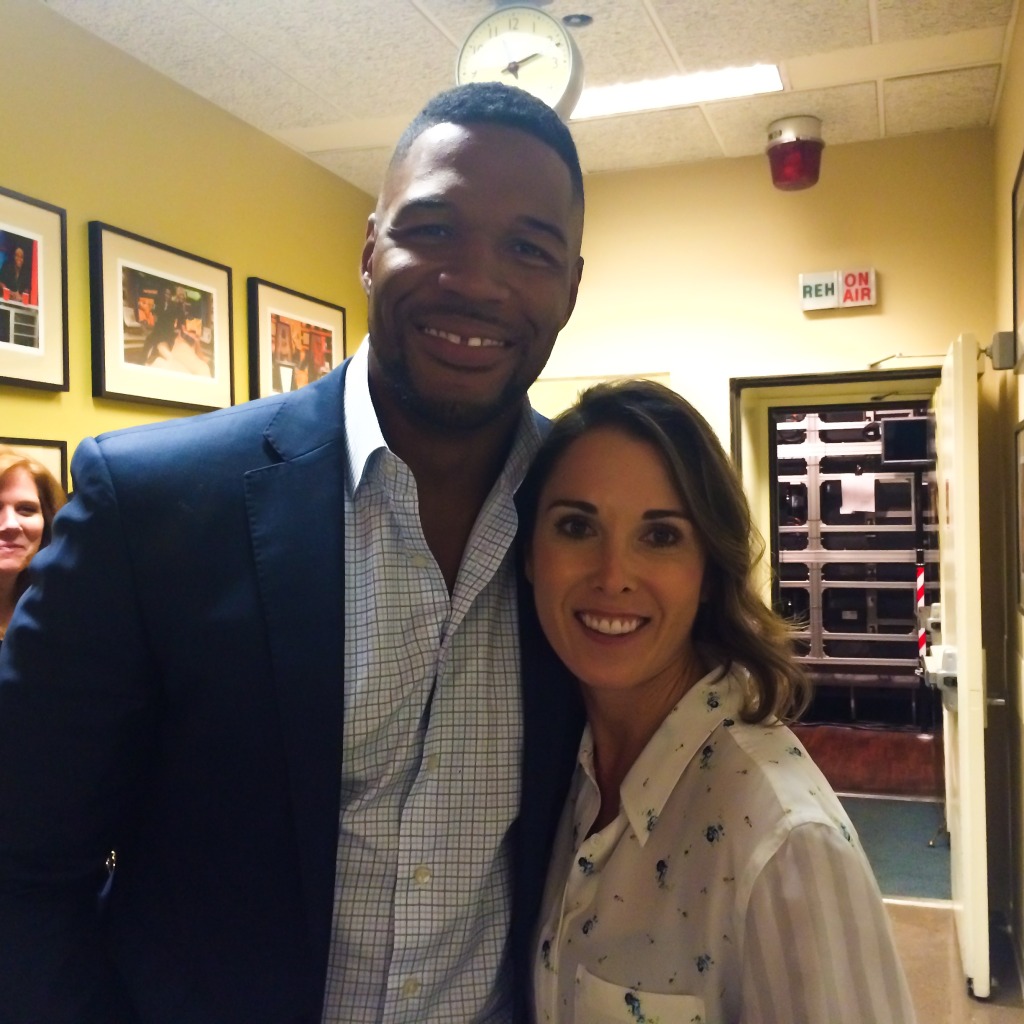 So needless to say, Tuesday was a "pinch-me" kind of day. I guess dreams really do come true. Thank you to Live with Kelly and Michael for having me. And thank you to Michael Gelman, Kelly Ripa and Michael Strahan for taking the time to meet me; I cannot express how grateful I am.
As if it couldn't get any better, they gave me a little goodie bag. When I got home, I opened it and found a Live with Kelly and Michael t-shirt and hat. So as any blogger would do, I put on my new gear and took to the streets of NYC. But Michael, I think they may have accidently given me the tee in your size  😉  But I think it worked out!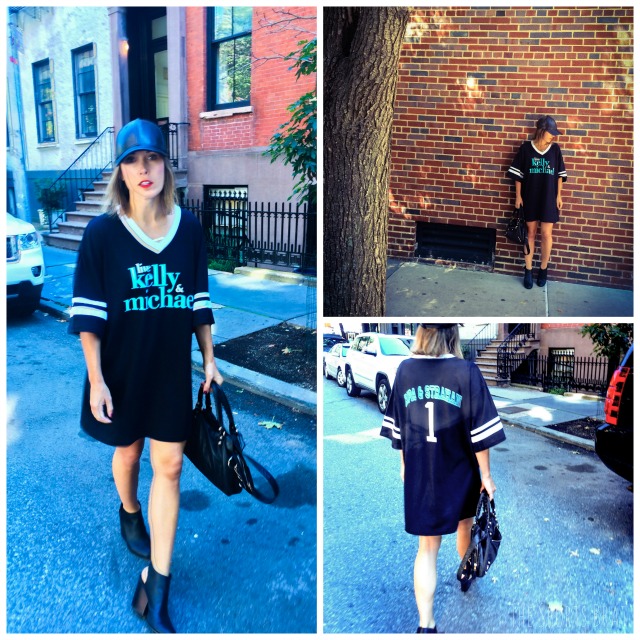 Photo Credit: Ashley Marani