Now that we know the Broncos and Seahawks will be battling it out in Super Bowl XLVIII on Sunday February 2nd at 4:30 EST on Fox, it's time to start party planning!  We stumbled upon this twist on an all-time favorite tailgate treat and just had to share.  Whether you serve these Pigs in a Blanket during pregame, the second quarter or during Bruno Mars' halftime show, they're sure to be a hit!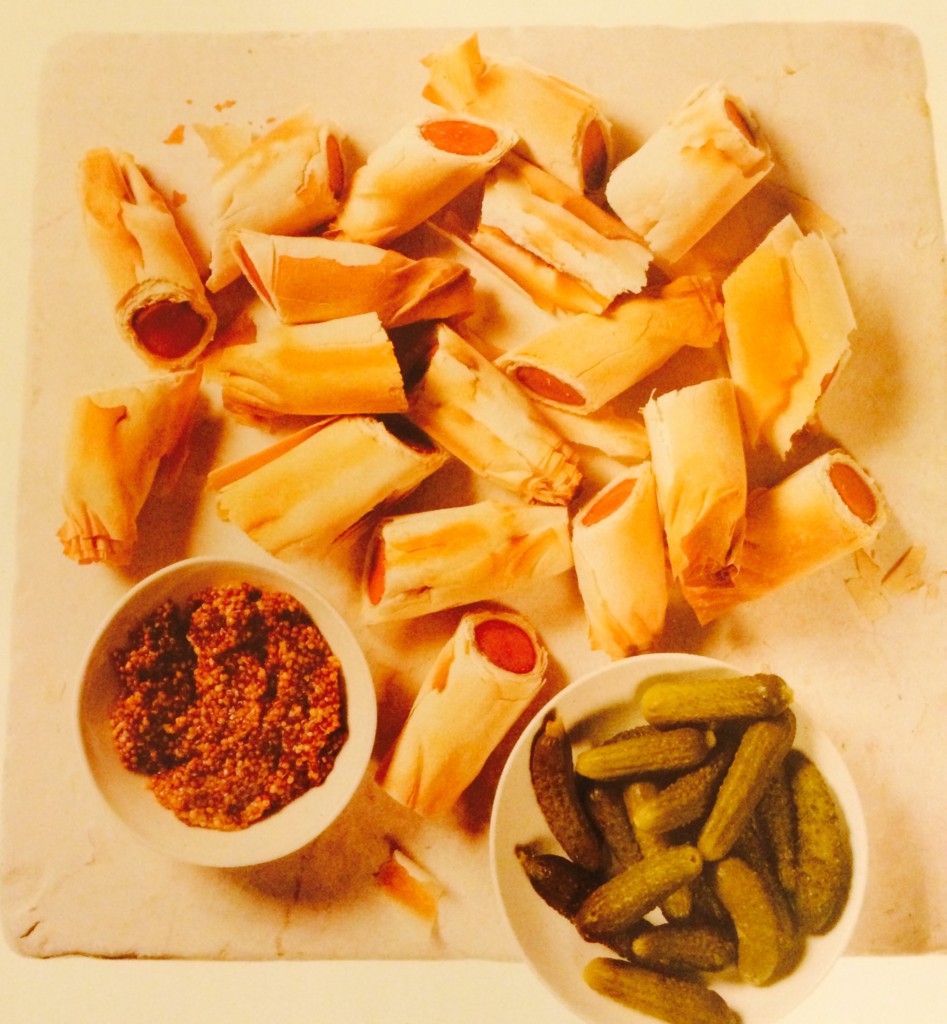 Ingredients:
cooking spray
8 sheets of phyllo dough
8 turkey hot dogs (9.5 ounces), patted dry
½ tsp. flake sea salt
½ tsp. freshly ground black pepper
¼ cup cornichons, for serving
whole grain mustard for serving
Preparation:
1)   Preheat oven to 400 degrees.
2)   Lightly coat a large rimmed baking sheet with cooking spray.
3)   Cut each of the phyllo sheets into quarters to create 32 smaller sheets, approximately 5 by 7 inches each.  Lightly spray on of the phyllo rectangles with cooking spray and, starting at the narrow end of the rectangle, roll up a hot go, twisting the ends of the phyllo to seal.
4)   Repeat, adding 3 more layers of phyllo to the hot dog.
5)   Repeat with the remaining hot dogs and phyllo sheets, lightly spraying each layer with cooking spray.
6)   Transfer the hot dogs to the prepared baking sheet and lightly spritz the tops with more cooking spray; sprinkle with salt and pepper.
7)   Bake for 12 to 15 minutes, until golden.
8)   Transfer to a cutting board and let cool for 5 minutes.
9)   With a serrated knife, cut each hot dog into 3 pieces and serve with cornichons and mustard.
10) Enjoy!
Nutritional info (per piece): 45 cals, 3g fat, 4g carbs, 2g protein, 203 mg sodium
*Makes 24