Four time World Cup winner Lindsey Vonn will be sitting this year's Olympics out. One of the world's most famous winter sport athletes is in need of surgery to repair her most recent knee damage, which will leave her watching the Sochi events from the sidelines (with boyfriend, Tiger Woods). But this type of injury drama is practically commonplace for Vonn, who has suffered ski crashes and knee injuries in both 2006 and 2010.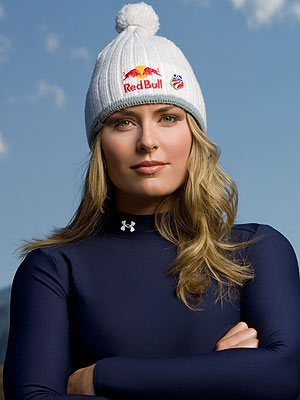 Vonn took a tumble nearly eleven months ago and was on the fast track to recovery in time for the Sochi games until she took another spill just before Thanksgiving. The most recent fateful ski crash has left Vonn with a partially torn ligament- the same one that had been tenderly healing over the past year. Still determined to keep on skiing, Vonn participated in both the Lake Louise Race in Canada and the World Cup downhill in Val d'Isere, France in December. The Canadian race went just fine, but unfortunately about half way through the French course, Vonn's ligament ruptured when she took a high-speed skid. She has been off skis ever since.
Vonn has courageously cheered on her fellow Olympic ski team members on her social media, posting to Facebook, "On a positive note, this means there will be an additional spot so that one of my teammates can go for gold. Thank you all so much for all of the love and support. I will be cheering for all of the Olympians and especially team USA!" Fellow medal-winning slalom skiers Mikaela Shiffrin and Julia Mancuso have expressed support for Vonn and are anxious to step up their game for Sochi.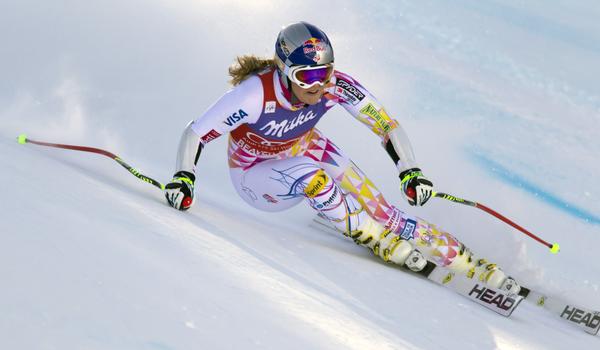 Looking ahead, Vonn will be thirty-three years old when the 2018 Winter Olympics come around, but she claims that she'll never be too old to compete in ski races. She fully intends to participate in 2015 World Championships in Colorado once she is healed. It will take much more than a busted knee to keep this babe down. She has got the determination and the passion to get back on that horse- or those skis- and to keep on competing.
Contributed by Allison Cohn