Happy Monday, NOT…ugh, everyone hates Mondays.  Well I just about died when I saw how festive (and yummy) these Olympic-themed bagels are.  The Olympics are still in full swing and these are just the way to brighten up the office, your kitchen, your store, etc. on a Monday am.  Here's the recipe (ha, it's hardly cooking)!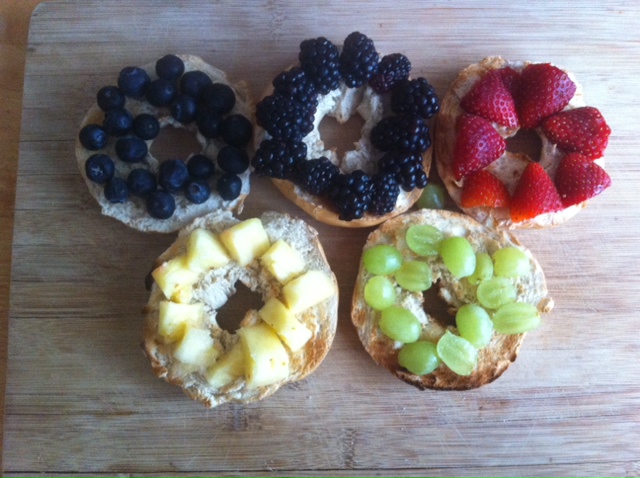 Ingredients:
5 bagel halves
Cream cheese (or any other topping you like on your bagel)
Diced pineapple
Green grapes, halved
Strawberries, halved
Blackberries
Blueberries
Preparation:
1)   Halve bagels and toast.
2)   Spread cream cheese (or alternative spread)
3)   Place the blueberries atop the bagel and spread, repeat for the other four bagel halves and remaining fruit.
4)   Enjoy!
Please note, you can make as many Olympic Ring bagel arrangements as needed.  We hope this helped jump start your week!