When you hear "throw down" and "hockey" in the same sentence, you're probably expecting fists to fly. Not this time! This is Olympics hockey, and fighting is strictly verboten.
The Olympics hockey games in Sochi are bound to be tight matches, played by NHL superstars. I'm not going to lie – there are way too many cuties on every team to be able to run a contest in just one post. So, let's just look at team captains.
Who is the hottest of the contenders' team captains?
Team Sweden vs. Team Finland
These two Nordic countries are flat out rivals in every sport. Hockey's no different!
Team Sweden: Henrik Zetterberg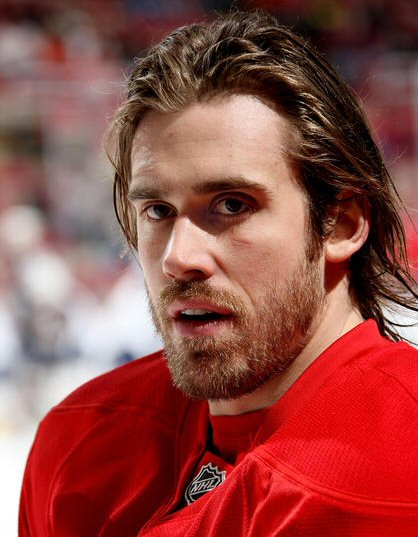 Henrik, who plays for the Detroit Red Wings, seems to be channeling his inner Colin Ferrell. Love the swept-back hair! In fact, some of his linemates call him "Zetty the Grizzly Teddy" due to his rather grizzled appearance, I imagine. Too cute!
Team Finland: Teemu Selanne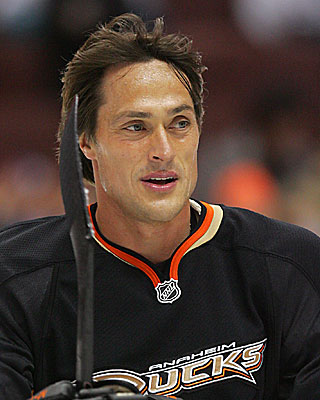 Speaking of grizzled, the Finnish captain, Teemu, is seeing action in his sixth Olympic games this year. For a competition that only runs every four years… that's a lot of years. The secret to a long life must be happiness in what you do – that's love in Teemu's eyes. (Killer bone structure doesn't hurt either.)
Advantage: Too close to call – this one would have to be decided in a shootout.
Team Czech Republic vs. Team Russia
Politically, Russia dominated the Czech Republic (or Czechoslovakia) for decades. Ever since the Berlin Wall fell, though, the Czech ice hockey team has dominated Team Russia.
Team Czech Republic: Tomas Plekanec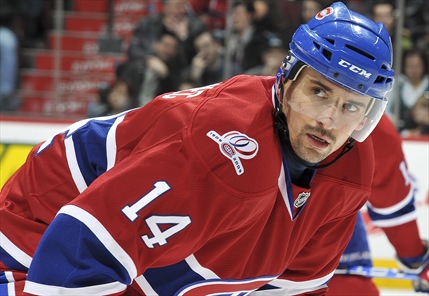 Tomas has a penchant for turtlenecks – enough of one that fans get twitterpated if his neck makes an appearance. No telling if he wears them because they frame his face or because his neck gets cold. Of course, he's a hockey player from the Czech Republic, so he should be immune to cold! So, we'll go with they emphasize his facial features, especially his oh-so-dark eyes.
Team Russia: Pavel Datysuk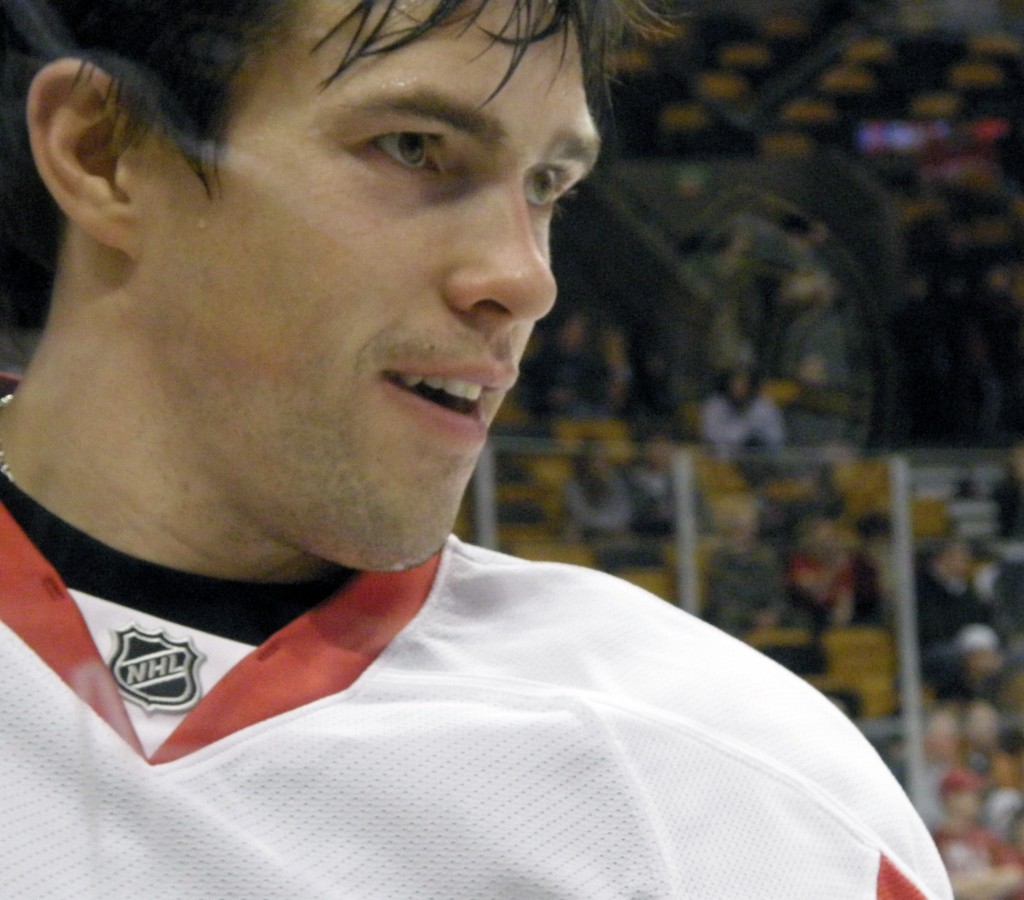 Pavel has been waiting for the Olympics in Russia his whole life. Right now he's injured, but in true hockey style – not to mention Russian style – he's soldiering on. He intends to lead Team Russia if it's the last thing he does. He also looks like a real sweetie, but…
Advantage: Czech Republic
Team Canada vs. Team U.S.A.
This is the hottest matchup – Team Canada beat Team U.S.A. in overtime for the gold in 2010. Needless to say, the Americans want a rematch in Sochi.
Team Canada: Sidney Crosby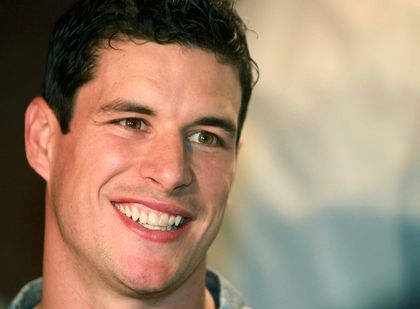 Sidney's already been on Man Candy as a tough guy with a heart of gold. He's a quiet leader with a shy smile (except he lost a few teeth recently – he could make it in the "My Two Front Teeth" section, too!). He's got a killer shot and finesse on skates, but…let's face it he's got a bit of a hockey nose going on. Sidney scored the game-winning goal four years ago, by the way.
Team U.S.A.: Zach Parise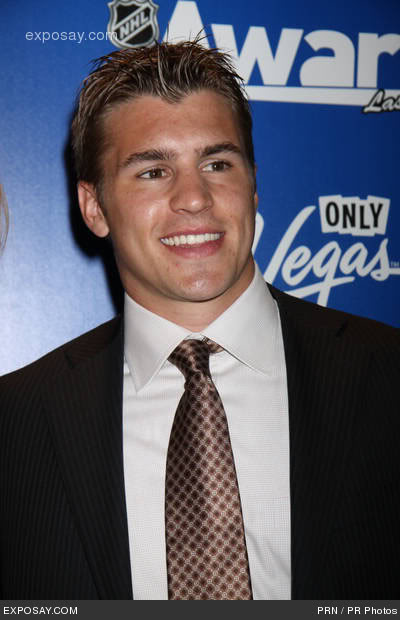 And who scored the game-tying goal before that disheartening overtime shot? Zach Parise. Come on, Zach is, literally, Captain America. And he just happens to look the part. I mean, this boy's from Minnesota – isn't that strangely obvious? Like, he could be in a commercial for Mustang or for Wheaties. So, though I think Team Canada might win the gold, but when it comes to the throw down…
Advantage: Team U.S.A., baby!
Contributed by Nadia Archuleta