New Year's is a time for new starts, or it feels like it should be anyway. How about when you're a rookie? You're playing in the fabled "big leagues" for the first time. It may feel like all eyes are on you – and quite often they are. But some guys just seem to take it in stride. Some look pretty good doing it, too!
The world's new year and sports' "new year," or new seasons, don't always correspond. Nonetheless, that spirit of freshness carries through.  All of these guys, from the soulful Cuban defector to the imp with the rooster 'hawk were newbies in 2013.
Steven Adams, Oklahoma City Thunder, "Most Likely to Inspire"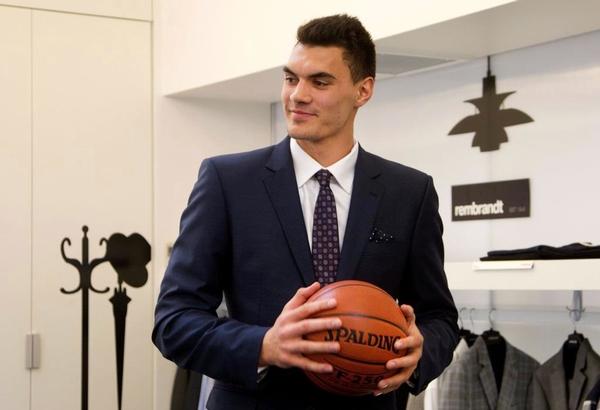 What are they feeding kids down in New Zealand? Steven Adams is tall even by basketball standards – a whopping seven feet tall! Don't expect Steven to be all gangly limbs, though – this is one well-built Kiwi. His build make his lay-ups a dream to watch. This dark-eyed hottie has had to overcome adversity, though. When his dad passed away, he admits to skipping out on school a lot. One of his big brothers took over and even got him playing basketball competitively. Now look at him today – one of the top rookies in the NBA. He's sure to be a role model.
DeAndre Yedlin, Seattle Sounders, "Most Likely to Set Trends"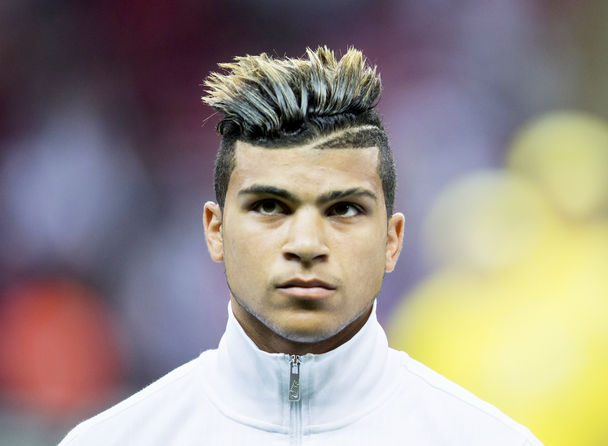 Speaking of youthful hi-jinks, what's going on with soccer rookie DeAndre's hair? Rather than shave his curly, coarse hair into an athletic fade, he seems to have decided to turn it into a work of art. There's bleached bits and razored bits, straight bits and kinky bits. Then there's the striped eyebrow. When this cutie smiles, though, you don't notice anything else. His dark eyes crinkle, and pearly whites show in a carefree grin. Between his wild hair and his toothy grin, it's obvious this soccer cutie is having fun. DeAndre may be channeling the 80s, but this rookie's joy is infectious in the now!
Adeiny Hechavarria Barrera, Miami Marlins, "Most Likely to Thrive"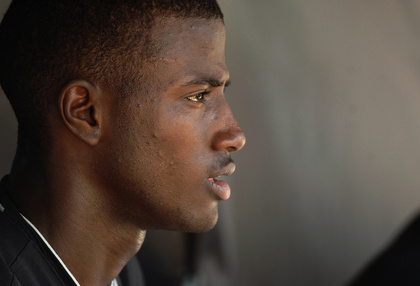 Adeiny has had to pay his dues. Not only did he have to defect from his native Cuba – that's quite a baseball thing to do – but he then spent two years in the minor leagues. He's a smidge long in the tooth for a rookie at 24, but that just seems to have given him on-field prowess. He's had five home runs, including a couple that were grand slams. Watch him on the field though, and his dark, dark eyes seem to look out over the horizon. Adeiny is a young man who knows about making sacrifices and being grateful for what you've got.
E.J. Manuel, Buffalo Bills, "Most Likely to Become a Cover Model"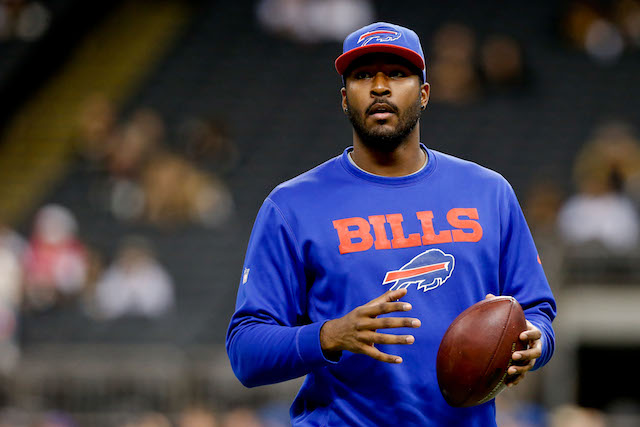 Some guys when they smile make you want to smile. DeAndre is one such. E.J. is another. That boy's got a smile pretty enough for GQ. Then there's that intense expression he gets when he's looking to complete a laser-focused pass. It's like he can see into the end zone and beyond. In fact, he even got voted a "Pepsi Next NFL Rookie of the Week" during the season. E.J.'s looking sharp, both on the field and (with his helmet) off.  Guess he can go into modeling if football doesn't work out.
Ryan Murray, Columbus Blue Jackets, "Most Likely to Start a Boy Band" or "Most Likely to Attend a Cotillion"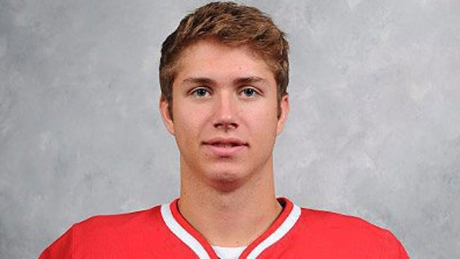 Some guys are just aw-shucks cuties. Ryan, though Canada-born, looks like he should be the son of a southern gentleman. Don't sell him short as "just a pretty face," though.  (Because "hockey" and "pretty face" go hand-in-hand, right? Though I think they kind of do.) Already at 18 he was named captain of his minor league team. At age 19 he was the second-youngest player to participate in a Team Canada tournament. Now at 20 he's made his debut in the big leagues, the NHL. Luckily Ryan doesn't have that trademark "hockey smile" yet, though with such a pretty face, a tooth more or less isn't likely to matter.  So, is it "Most Likely to Start a Boy Band" or "Most Likely to Attend a Cotillion?" What do you think?
Contributed by Nadia Archuleta