If you're a sports fan, you've got your team or teams that you follow regularly. If you're not a sports fan, check out the Man Candy section for inspiration!
Every couple years, athletes do what they do best for pure love of the sports – they compete at the Olympics. During that time, a few always capture our hearts. How do they do that? Sometimes,  their stories are just so heart-warming, their smiles so sweet or their determination so gritty that we can't help but fall in love with them.
Here are two that have already captured our hearts during the 2014 Winter Olympics in Sochi.
Gus Kenworthy – men's free skiing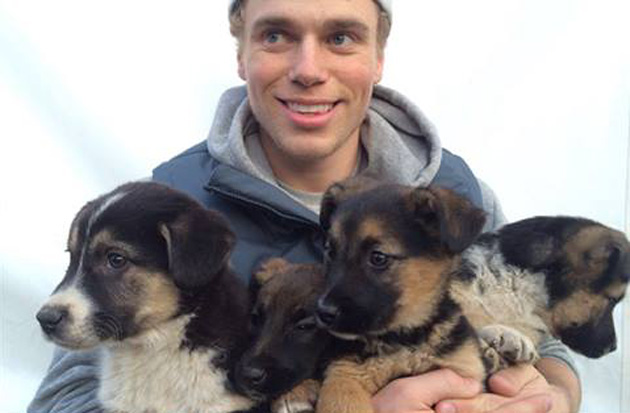 Gus Kenworthy won silver in his event. But that's not what captures the heart – plenty of people are winning medals at the Olympics — that's what the competition is all about.
No, Gus tugs at the heart strings because of his dedication to the pups surrounding the village.
You may have heard Sochi has a stray dog problem, that the canines even wander in and out of the village. Some people might be frightened. Not Colorado-born Gus, though. He found a mama dog with a litter of four puppies, and he promptly fell in love.
And those five canines won the doggie-lottery because Gus is bringing them home. Not only is he visiting them every day – including on the eve of his all-important medal run – but he's having them vaccinated and is working on arranging transport. He's already got takers on all the pups and the mama, too. Gus is keeping one, though.
He explained, "I've been a dog lover my whole life, and to find just the cutest family of strays ever, here at the Olympics, was just a fairytale way to have that go down."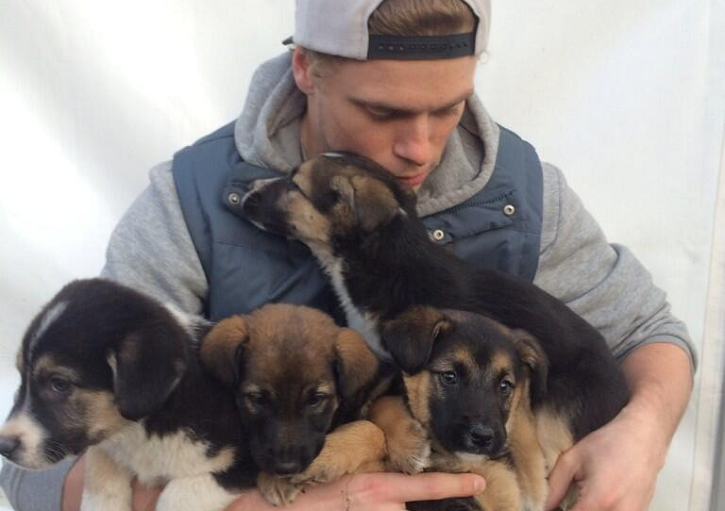 Sorry, but it's got to be said — that's puppy love.
T.J. Oshie – men's ice hockey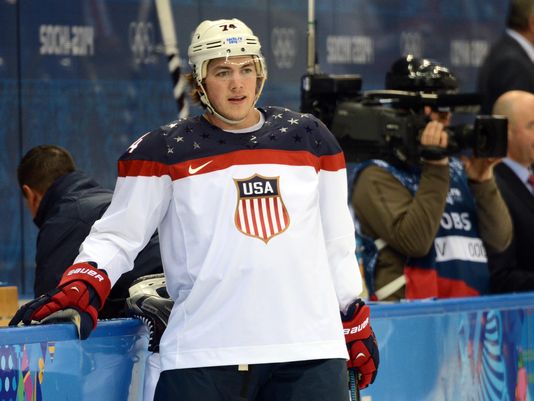 If you didn't get up early to watch Saturday's "Miracle on Ice" rematch between Team USA and Team Russia, you missed out. Seriously, no extra zzzzz's can make up for what you missed — something that even your most sentimental screenwriter wouldn't have dared. One man single-handedly beat the Russians.
Ok, that's not at all accurate. The game was a hard-fought one that went into overtime then a shootout. For those not familiar with hockey, the shootout is the final tie-breaker of the contest during which time one player pits his shooting abilities against the goalie. In international rules, the coach can send in the same player over and over again after an initial round of three.
And that's exactly what U.S. coach Dan Bylsma did. After T.J. beat the Russian goalie with a shot in the initial round, he sent T.J. in five more times. Five more times, all alone, T.J. and the Russian goalie. If he was nervous, he hid it behind his boyish smile.
T.J. got the puck past the goalie four out of his six tries – more than the Russians working in tandem at the other end of the ice.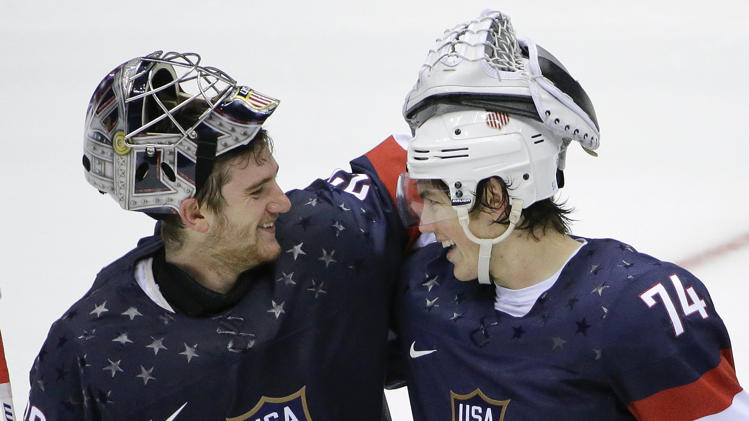 That would have been enough for T.J. to win our hearts for the day. What's made him capture our hearts full-time is his behavior afterwards. After a quick celebration of his game-winning goal, T.J. pointed down the ice, acknowledging the efforts of the American goalie stopping the Russian snipers. Indeed, when asked right after how he felt out there all alone, he pointed out that he'd had a partner in the goalie.
Then, when asked about how it felt to be an American hero, he answered, "The American heroes are wearing camo. That's not me."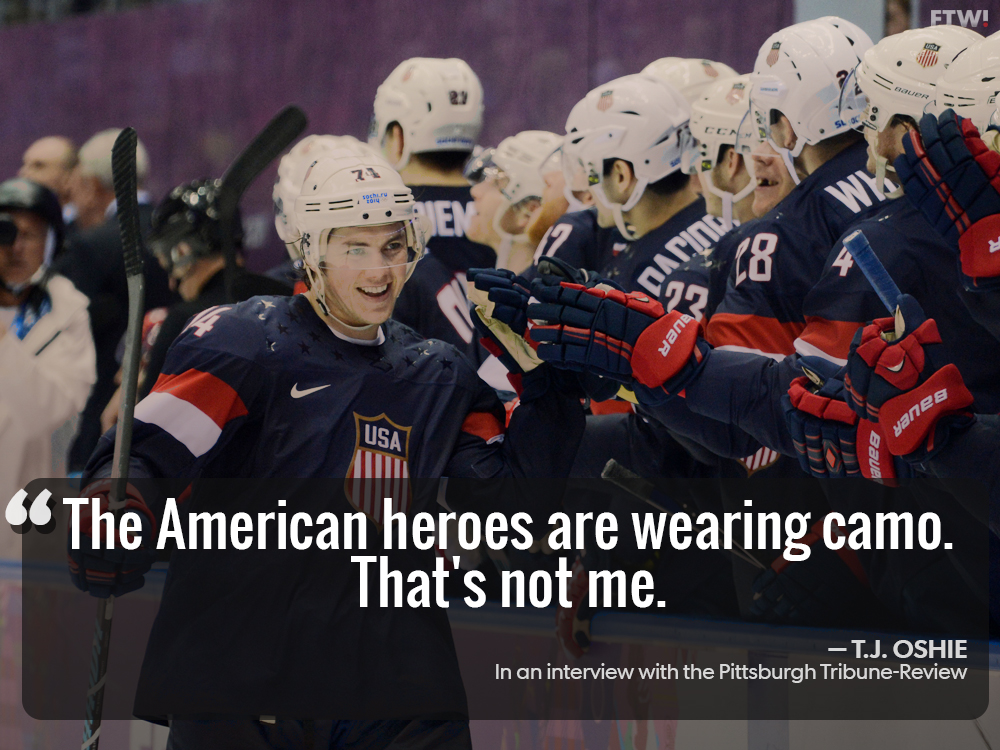 True that, T.J., they're wearing camo. But T.J.'s just the sort of modest, team-playing athlete everyone wants their son or daughter to become – and that's how he won our hearts.
Contributed by Nadia Archuleta