I have yet to meet a cookie that I don't like.  And this recipe for a Mississippi Mud cookie skillet is no exception…in fact it's SO good (and adorable) I think it has quickly become a must for tailgating this season.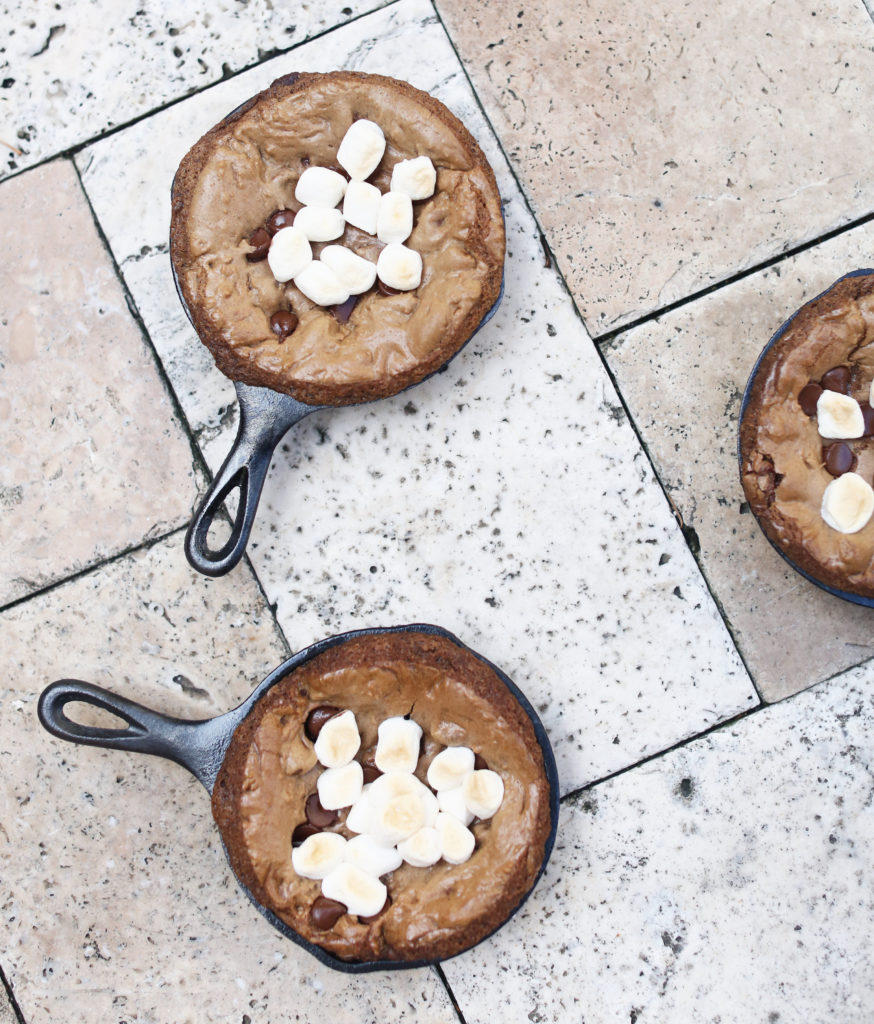 Before I dive into the recipe, I want to note that these skillets are personal sized so not only are they functional but they're adorable to serve this way.  (But not too cute for a tailgate 😉 ) I'm thinking there are a lot of things I could serve in these bad boys.
Ok back to the Mississippi Mud.   I stumbled upon the recipe in Southern Living but put my own little spin on it with the mini skillets.
Ingredients:
1 cup packed light brown sugar
1/2 cup granulated sugar
1/2 cup (4 oz.) salted butter, softened
1 large egg
5 tablespoons whole milk
1 1/2 teaspoons vanilla extract
2 cups (about 9 oz.) all-purpose flour
3 tablespoons unsweetened cocoa
1 teaspoon baking soda
1/4 teaspoon table salt
1 1/2 cups semisweet chocolate chips, divided
1/4 cup miniature marshmallows
Preparation:
1. Preheat oven to 325°F. Lightly coat mini cast-iron skillets with cooking spray. Beat brown sugar, granulated sugar, and butter with a heavy-duty electric stand mixer at medium speed until light and fluffy. Add egg, milk, and vanilla, beating until blended.
2. Whisk together flour, cocoa, baking soda, and salt in a bowl. Add to butter mixture gradually, beating at low-speed until combined.
3. Add 1 cup of the chocolate chips; beat until combined.
4. Spread mixture evenly in prepared mini skillets. Top with remaining 1/2 cup chocolate chips.
5. Bake in preheated oven until golden and set, about 15-20 minutes (adjust based on your oven), topping cookie with miniature marshmallows during the last 5-10 minutes of baking. Let stand 15 minutes.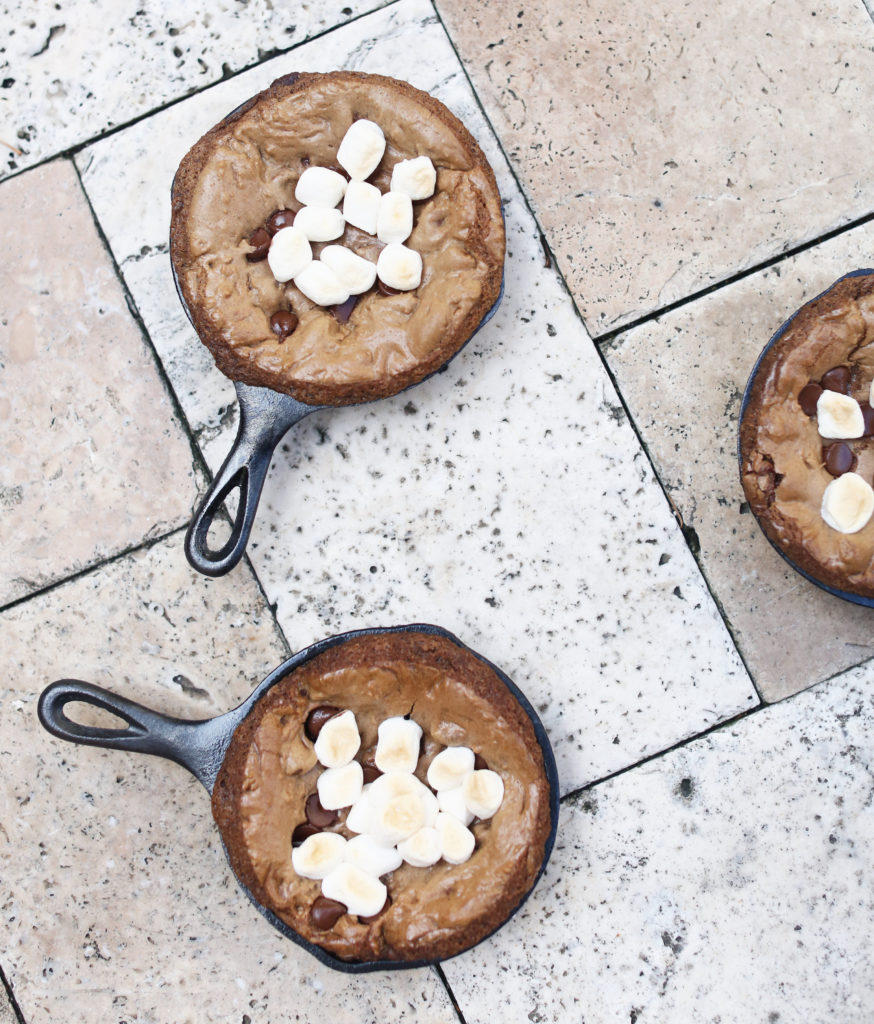 I think you could play around with color if you wanted to make these "team-themed."  Maybe swap colored m&ms instead of the chocolate chips or even top with a sprinkle color to make these even more tailgate-ready!