Guys are always so loyal to their sports teams, right? Usually it has something to do with where your guy lives or where he went to college. That's cool.  However, you might not have the same loyalties – or stamina for watching endless sports matches.
Well, luckily each team usually has some man candy. Maybe the guy's making a great play, maybe he's flubbing it, but watch the camera zoom in – turns out he's a cutie! We're focusing on the Mile High city of Denver, Colorado this week, where there's at least one on each team.  Keep in mind, Colorado is one of the few states to have all big 4 (NHL, NFL, NBA, MLB) teams and the MLS!  Here are some to watch out for.
Colorado Rapids: Tony Cascio, #14
Have you ever been seduced by sultry eyes? (Not that I have or anything.) Well, if sultry dark eyes, not to mention black curls, are your weakness, you might want to check out Tony Cascio. This is one hunk of a soccer player! He's not just a swoon-worthy face, though. He's Mr. Clutch in a pinch, scoring a goal in the last minutes of a game to give the Rapids a win:
Unfortunately, being a hottie and a clutch goal-scorer didn't stop him from getting his Twitter account hacked. Recently Tony's followers were puzzled to see a slew of random tweets coming through in Russian– he's from Arizona. After a couple hours, the real Tony tweeted, "I've been hacked. Need a better password."  Poor guy!
Colorado Avalanche: Gabriel Landeskog, #92
According to a Christmas promo, Gabe has the best hair on the Colorado Avalanche hockey team. While he may not have the best hair on this list – there are a couple of guys with wicked cool Medusa locks –Gabe's blonde tresses look ready to have some fingers run through them! This guy's no slouchy dresser either. He's generally considered very well-dressed, sporting ties and suit jackets when others are slouching around in jeans and t-shirts.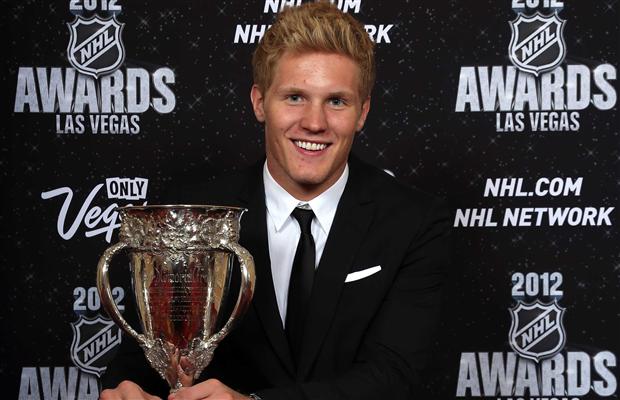 This blue-eyed Swede is a great leader. He was named captain at the tender age of 19. Now that he's 21, he's rather hoping people stop calling him a kid. He's a man, but he's still got a kid's sense of humor. When asked recently about a loss, he admitted the team had been slow. His explanation? "Maybe it was too many Christmas cookies." Pretty cute on all counts!
Denver Broncos: David Bruton, #30
This Broncos football player isn't one of those guys who just has things handed to him. He went to Notre Dame for college, getting his degree in political science and sociology. David has put that degree to good use. Not only does he blog for ScoutingTheSports.com, but he spent the lockout season as a substitute teacher in his native Dayton, Ohio. You read that right – million-dollar football player was substitute teaching for $90 a pop. He told the Denver Post, "It's nice to be able to give back to my community."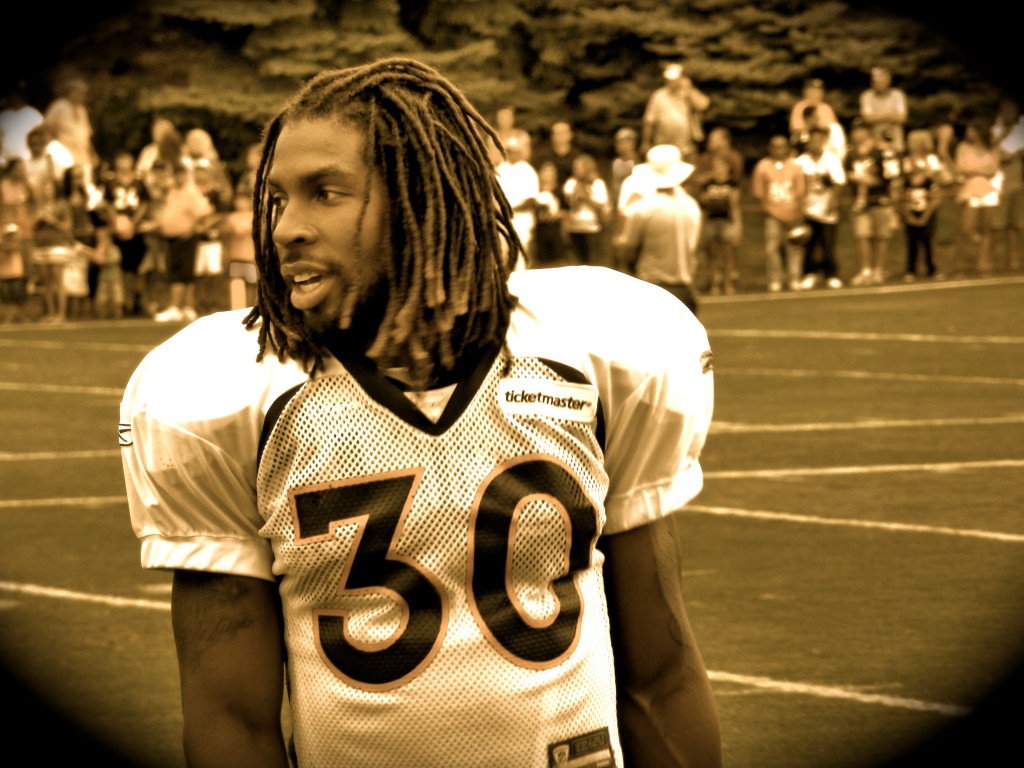 Let me tell you, when a guy's got a heart of gold like that, it comes through in his smile. Sure enough, when David smiles, you just want to smile back – which must have been useful when he was teaching teens. Smart is sexy. (But so is that wild mane of dreadlocks!)
Colorado Rockies: Nolan Arenado, #28
Talk about infectious smiles – Nolan Arenado of the Rockies has got one of those. Watch him yuck it up in the dugout with his teammates and, well, you can imagine he'd be the type of guy to relieve the tension of a tough game. What a great smile!
Apparently this 22-year-old rookie from Cali is also some sort of phenom. He even won the Golden Glove Award for being a rock star in the field. He's only the tenth rookie to ever win it! He's known for making these ridiculous plays, soaring through the air to catch the ball. Watch him fly, throw the ball to first base from the ground, then casually walk back to his position like it's nothing. When amazing is that easy, no wonder the smile is so wide!
Denver Nuggets: Kenneth Faried, #35
Ok, Ken kind of looks like the good looking one from Milli Vanilli. Remember them? Yea, they went down in infamy, but that one was still pretty cute. That's Ken, the second guy on this list with Medusa locks. Seriously, watch him play, rocketing down the court with his locks streaming behind him like a pennant. Plus, he's another one with a wide, Colgate smile.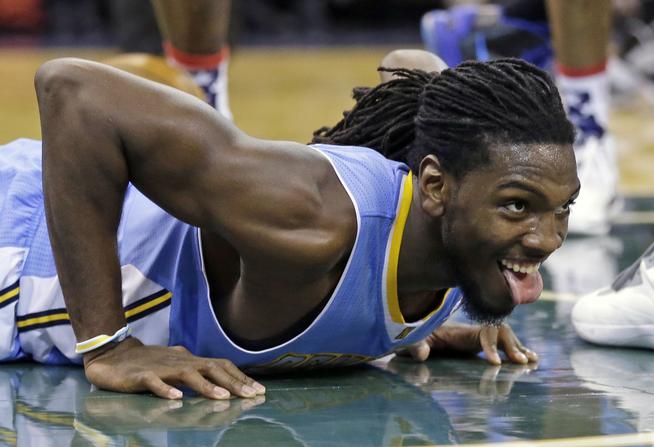 Teammates call him "Manimal" because he's a beast of basketball. Off the court, though, he is a big-hearted family man raising his daughter and helping out his ailing mother. What a guy – tough when he needs to be and all softy when possible.
So, next time you're tuning in to watch a Colorado team, check out what athletes are on the big screen. One of these Mile-High hotties might just turn up.
Contributed by Nadia Archuleta