Golf doesn't seem like an exciting sport to watch – it seems more like the type of sport you want to take up. Well, after discovering what cuties might be lurking on the green, I think we'll all be both watching and playing golf!
Matteo Manassero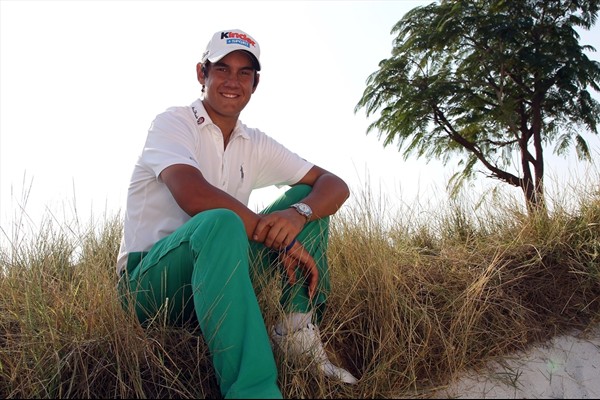 There's just something about Italians – they can make even crazy, green golf pants look good. Maybe it's the sexy little smile or the Italian accent… Matteo's got golf chops, too, though. This 21-year-old from Negrar, Italy, currently holds the record for  youngest golfer to win a European Tour event  — he won the Castelló Masters Costa Azahar in Valencia, Spain at just 17. This young cutie has quite a career ahead of him if he keeps that up!
Ian Poulter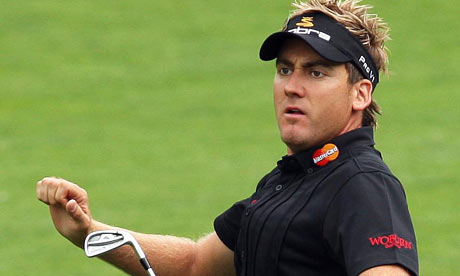 Ian's well-known for his crazy hair and wild outfits. And his animated home in Florida. He also maintains a fleet of seven cars – five of them Ferraris. Of course, when you're a pro golfer, that kind of buckage comes from being a winner, and Ian's just that. He's got 16 professional wins, and he's been ranked as high as #5 overall. This British-born hottie is also a Twitter sensation – that's some personality.
Alvaro Quiros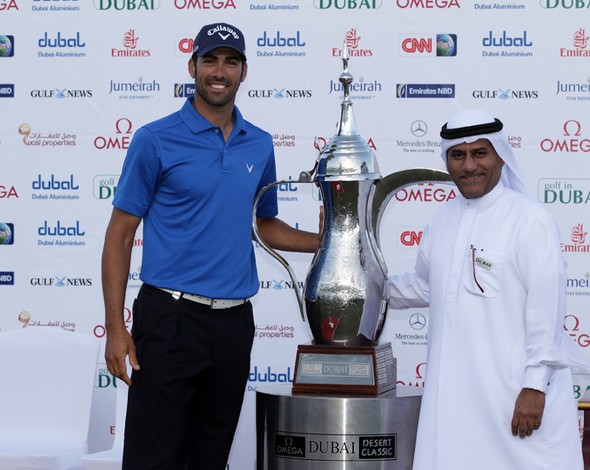 How many golfers do you know have their photos taken with a bona fide sheik? Well, that's what happens when you win the Omega Dubai Desert Classic. This Spanish-born cutie, with his ultra-deep eyes, has also taken trophies in Qatar and Portugal. He's something of a rebel, too, favoring Atletico Madrid over Real Madrid – it's a Spanish thing.
Camilo Villegas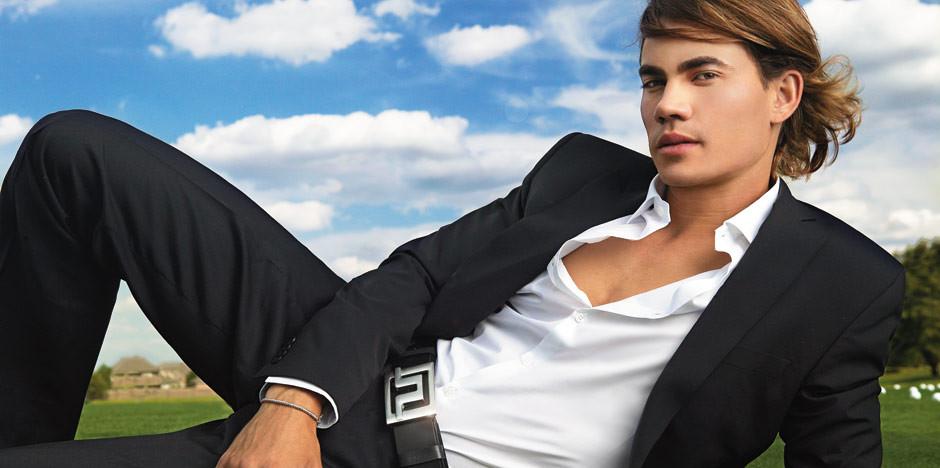 No, I did not slip a model into this golf  #MCM. Camilo Villegas (there's a "b" and a "y" sound in there – you figure it out) is an accomplished golfer. At the age of 16 he won the amateur's "Grand Slam" of golf in his native Colombia, consisting of three junior championships. Now 32, this hottie is dedicated to physical fitness – as evidenced by his appearance in ESPN's Body Issue.
Graeme McDowell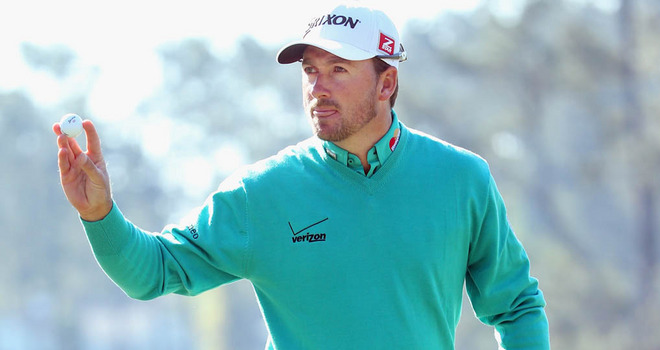 I don't know how I missed this Irishman for the St. Patty's version of #MCM – consider the mistake rectified. And this is one of those Irishmen with a heart rather than pot of gold – G-Mac, as he's called, started the G-Mac Foundation in support of children's medical research in his native Ireland. Professionally, 2010 was a good year for G-Mac – he won both the Ryder Cup and the U.S. Open!
Rickie Fowler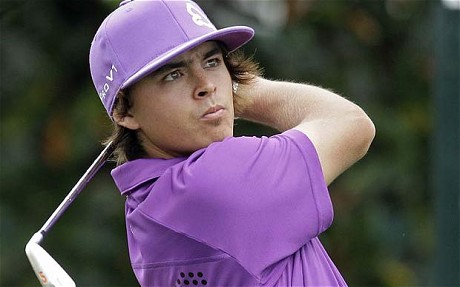 Rickie Fowler is the Ian Poulter for the Millennial set. Instead of cars, he's into motorcross. (Actually, he's into cars, too – he even has a custom Porsche.) Plus, he's the type of guy confident enough to match the sunshine yellow and teal blue in his hat to his entire outfit. Of course, when you've got the caramel skin and piercing eyes of this 25-year-old Californian, you can pull anything off. Oh, he's pretty good at golf, too – according to CBS Sports, Rickie's beaten 98 percent of the golfers in the majors this year. Go, Rickie!
Kyle Stanley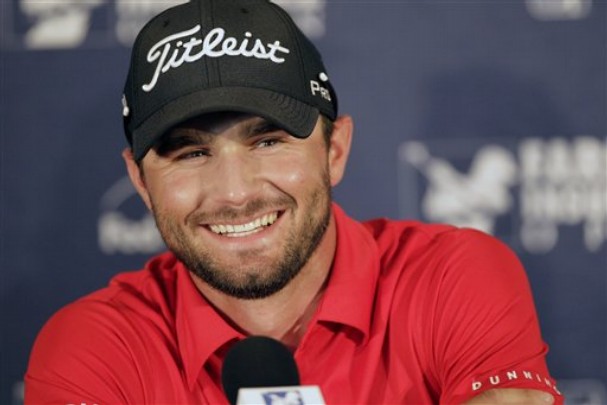 There's just something about Kyle's smile, right? Makes you want to kick back at a baseball game with him, indulging in some of those microbrews they've got on tap now. Well, Kyle would be up for it, if he didn't travel about 3/4 of the year for golf – especially during baseball season, when the weather's good for golf, too. Ah, well, we'll just content ourselves with watching this Washington-native on the PGA Tour.
Martin Kaymer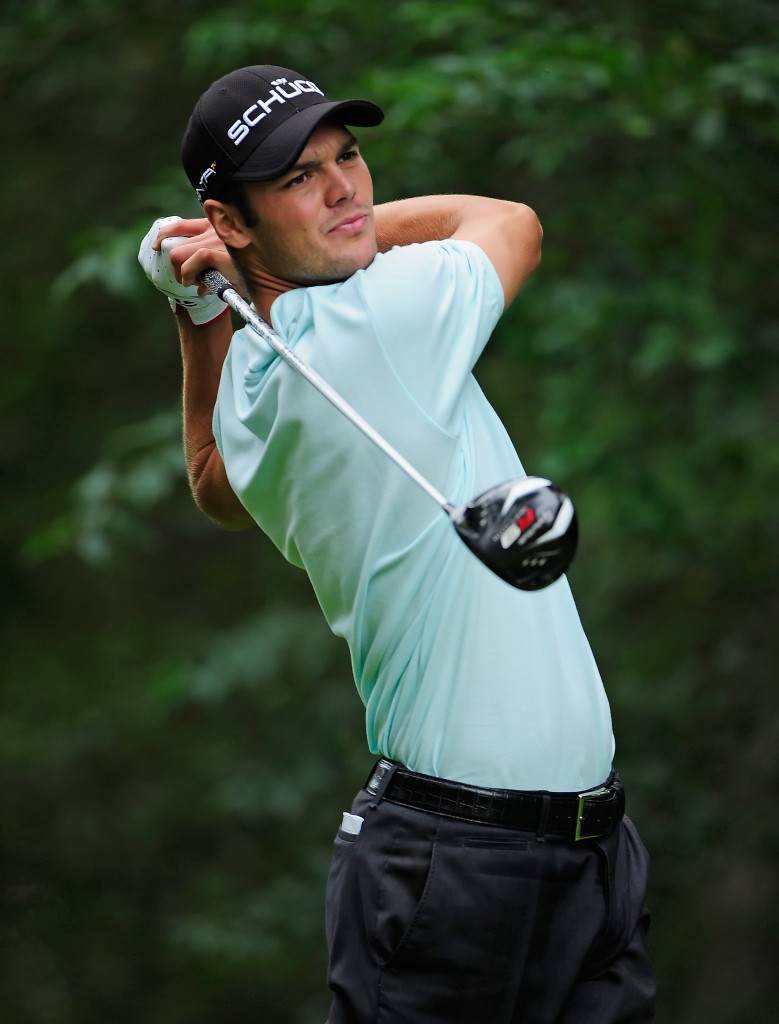 Some guys are just cuties – that's Martin. This German-born golfer has been busy since he turned pro in 2005. He won the Sir Henry Cotton Rookie of the Year, Race to Dubai and was named European Tour Golfer of the Year in 2010. The next year he spent eight weeks ranked as the number-one golfer in the world. As they say in his homeland, sehr schön!
Adam Scott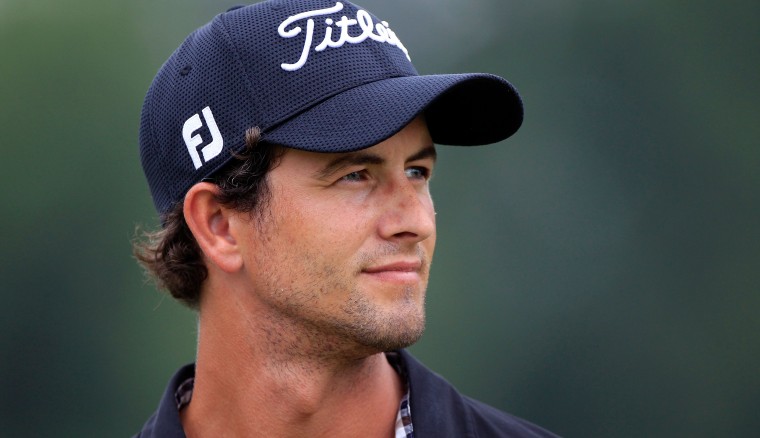 So, go on Pinterest and search for "hot golfers," and you get more pictures of Adam Scott than any other. (Not that I've tried that.) No wonder – the smooth good looks and Aussie accent practically guarantee Adam heartthrob status! The 34-year-old is an impressive golfer, though, having amassed 27 career wins, including the 2013 Masters. Oh, and he's currently ranked as the world's #1 golfer. Not bad for a pretty boy, hm?
Contributed by Nadia Archuleta