Basketball is one of the best sports to watch. Not because it's so exciting or fun – though it is both – but because basketball uniforms are relatively revealing! Plus, these guys are cut, and we thank them for that.  Although it's March, we're focusing on the NBA for this #mancandymonday!
So, who are the hottest of the NBA hotties? Find out!
Shannon Brown, New York Knicks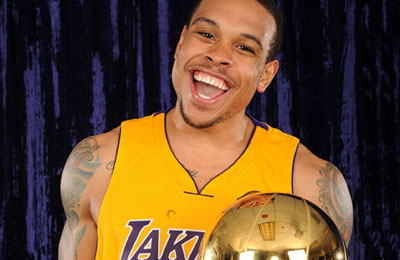 Look at that smile. It's impossible to look and not want to smile yourself. Is it any wonder, then, that Shannon's a budding video star? He's appeared in Toni Braxton's "Yesterday," Nelly's "Just a Dream" and Monica Arnold's "Love All Over Me" music videos. He also played himself in the 2012 movie "Think Like a Man." Plenty of Shannon to see, ladies!
Chris Copeland, Indiana Pacers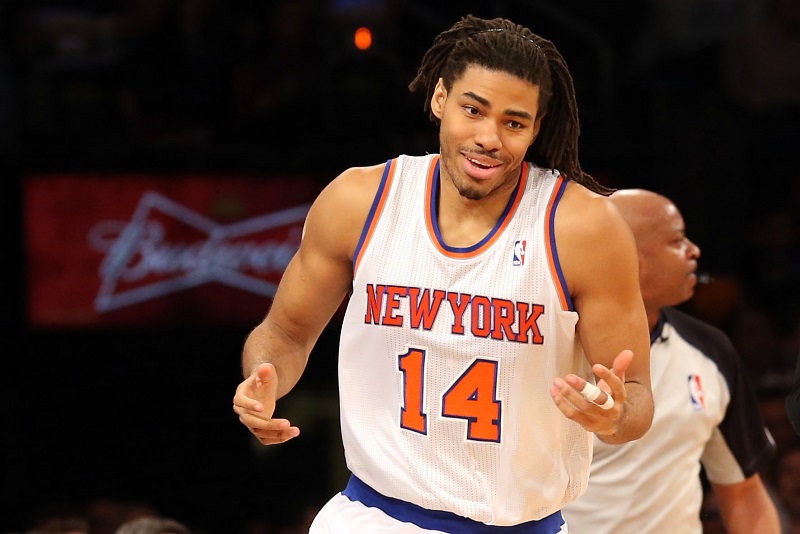 Chris is so hot, it should be illegal. Seriously, those dark almond-shaped eyes, and that sexy smile… Check it – he doesn't look too sorry about it either! Of course, Chris spent a number of years playing basketball in Europe – Spain, Holland, Belgium. Europeans have a whole sexy-cool vibe, so maybe Chris learned a thing or two about that during his travels.
Dwyane Wade, Miami Heat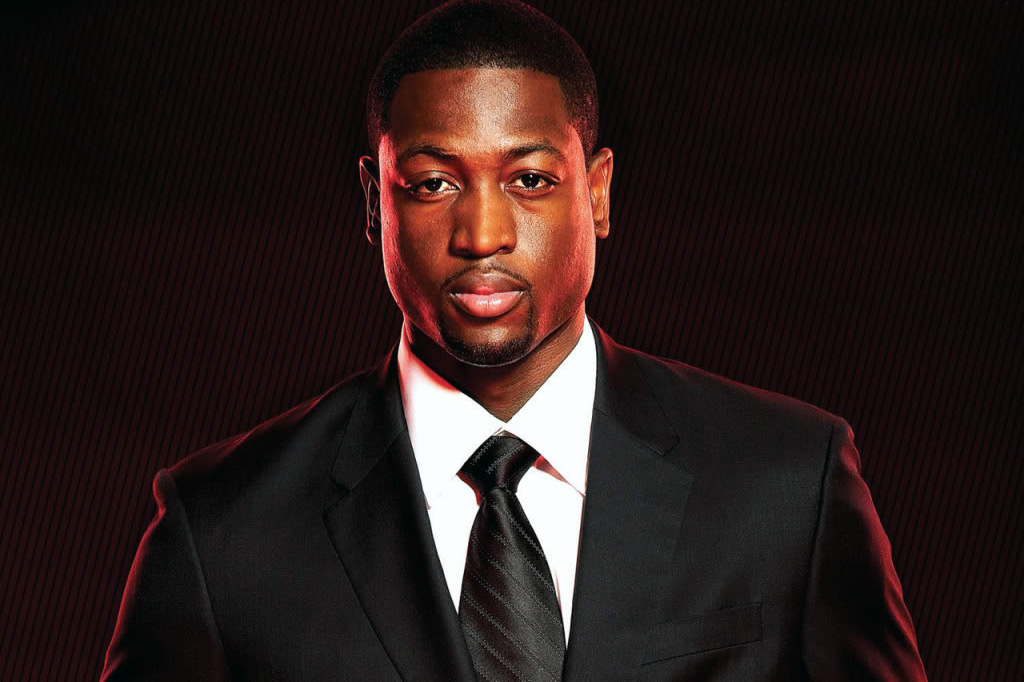 If you like well-dressed men (and who doesn't?), then D-Wade is the guy for you. Both GQ and Esquire have tapped him for their "best dressed" lists. Oh, and People decided he was one of the world's most beautiful. It's not hard to see why – the man can wear a suit.
Danilo Gallinari, Denver Nuggets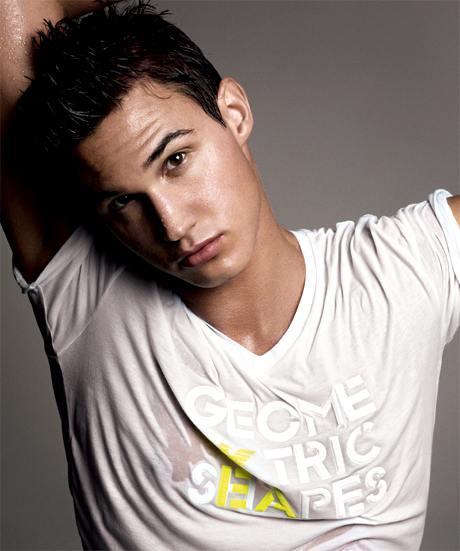 He's Italian. He used to model for Armani. He's Italian – oh, wait, I already said that. Do I really need to say much more than that, though? I mean, the guy's rocking a wet T-shirt like it's a D-Wade suit and manages to make it look runway-ready. Might be the eyes – or the Italian accent!
D.J. Augustin, Chicago Bulls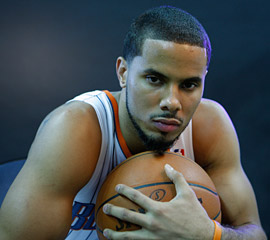 This N'Awlins native must love his basketball – check how he's hugging it close. (Did you ever want to be a basketball so much in your life?) Broody dark eyes – maybe he's thinking about how he's gotten bounced around (no pun intended) in his career from team to team. Chicago ladies can rejoice, though, because it looks like he's found a place to settle at last.
Russell Westbrook, Oklahoma City Thunder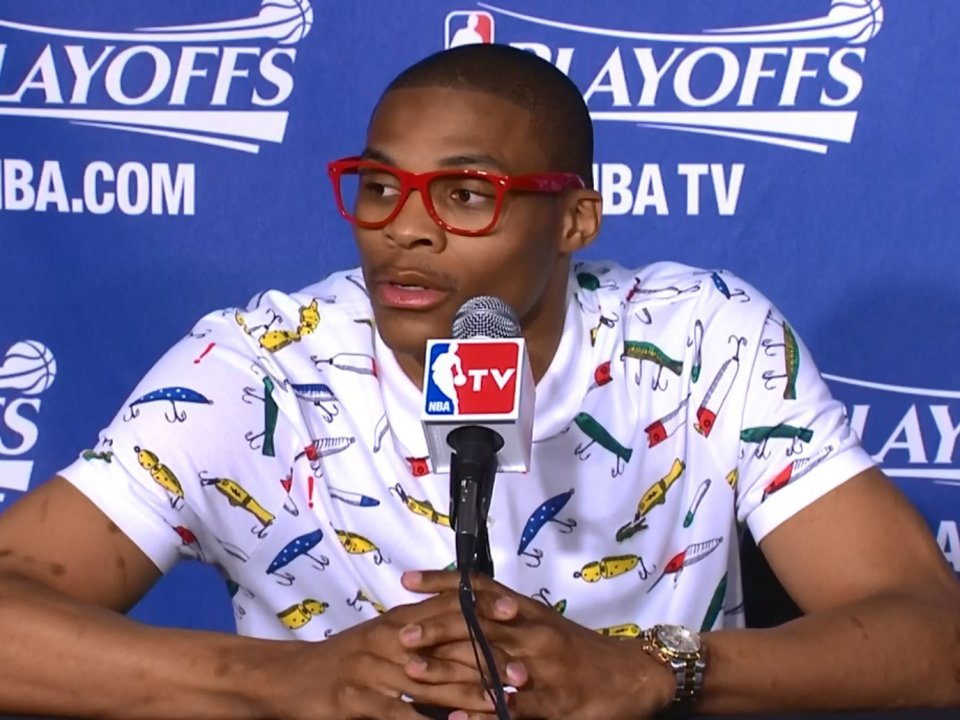 How cute is Russell's attempt to look dorky? I mean, those red glasses – you can tell there's no glass in them. It's like he's trying to pretend he's the chem major in your honors class! He's got major chemistry happening on the court — three-time All-Star, and a two-time member of the All-NBA Second Team. No word on what's up with the fishing fly polo, though.
Mike Miller, Memphis Grizzlies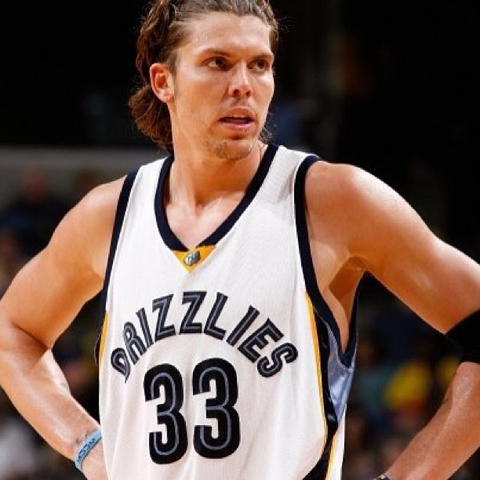 Mike's a wild boy. I don't mean because of his pouty hotness – though I wholly approve. I mean because he has a pet monkey. A very smart pet monkey, a Java Macaque. Apparently Sonny, the monkey, taught himself how to unlock doors. He lets himself and Mike's dogs out and goes riding them around the neighborhood. No wonder he's pouting – he's probably wondering what dickens Sonny's getting up to.
Chris Paul, Los Angeles Clippers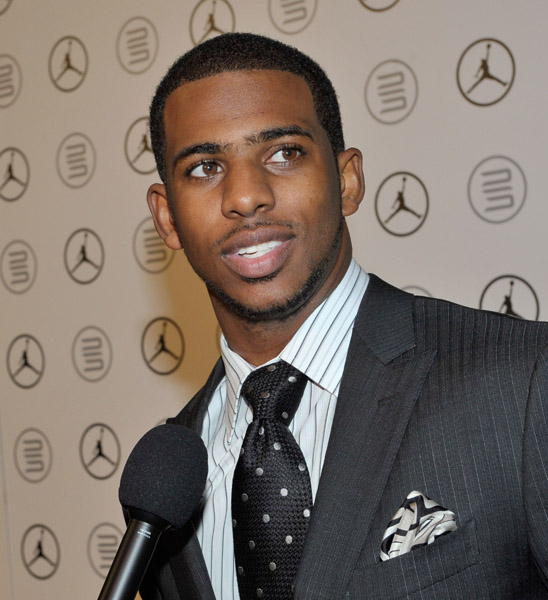 CP3 (as he's known to most) has that boyish charm.  With those gorgeous eyes and crest 3D white smile, he's super fun to watch on and off the court.  Not to mention he happens to make super cute kiddos too.  Little Chris once reported in a post-game locker room interview, that he in fact beat Grant Hill at basketball the night before.  Take a look!
Jason Smith, New Orleans Pelicans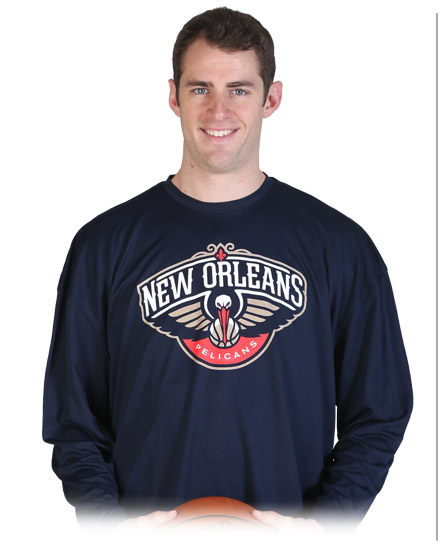 No Man Candy post would be complete without a blue-eyed cutie. Today's contender is Jason Smith of the New Orleans Pelicans. This Colorado boy has a secret addiction – to the TV show "Scandal." Poor guy's out with a knee injury, so apparently he has a lot of time to get caught up on past seasons.
Thabo Sefolosha, Oklahoma City Thunder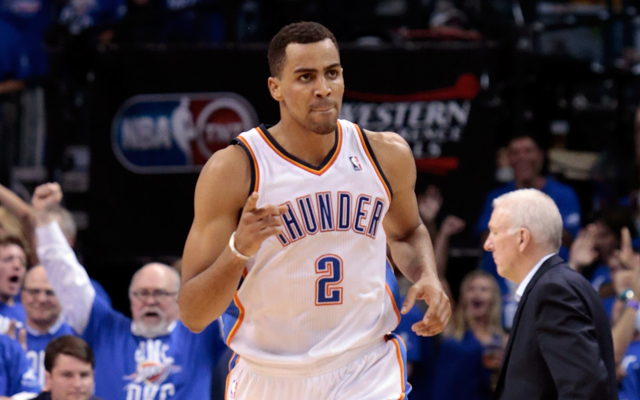 If you're impressed by Chris Copeland's globe-trotting ways, you're going to love Thabo. He was born in Switzerland, but he's lived in several countries. He speaks both Italian and French – how romantic!  He's a shooting guard, which means… yea, never mind – you're thinking of your best French pickup line.
So, who's up for watching a little NBA action?  Enjoy!
Contributed by Nadia Archuleta