So, you should have it figured out by now how the NHL and NBA playoffs work. They're both best-of-seven series between 16 teams and… well, there's a tutorial for both the NHL Stanley Cup Playoffs and the NBA Championship Playoffs.
There has already been some exciting play in both series. In fact, four NHL teams have already advanced to the second round, and two NBA teams are looking to do the same. But never mind about the free throws and the last-second goals – that's what Sports Center is for.
This post is about who the cuties of the playoffs are.
NHL Stanley Cup Playoffs
Both the Montreal Canadiens and the Chicago Blackhawks have advanced to Round 2. That means you get to see these guys for at least a couple weeks longer.
Patrick Kane, Chicago Blackhawks right wing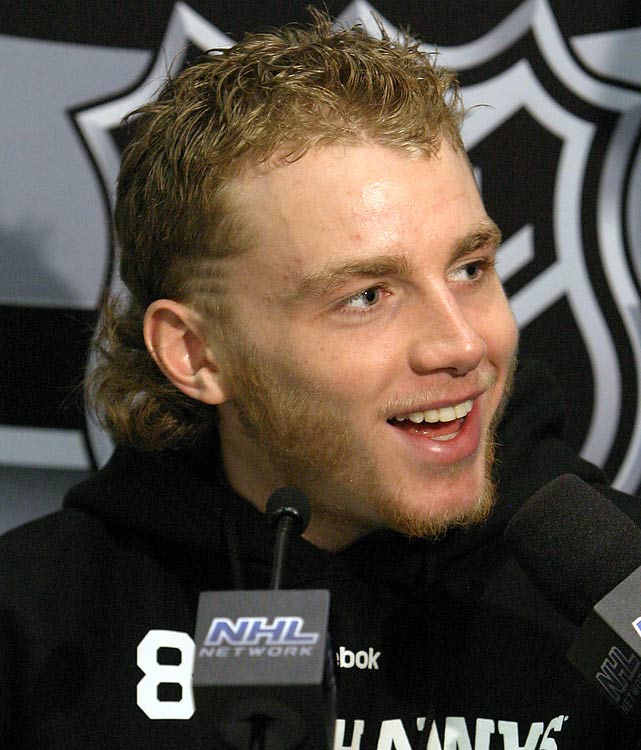 Ok, with his ridiculous mullet – 1991 wants their stripes back – and scruffy beard, Patrick Kane looks strangely like a pink Grinch. But look at that smile (and those blue eyes!), and you kind of forgive him the weird hair issues he's got going on.
Watch him play hockey, and there's no ridiculousness. Don't think it's possible to look sexy playing hockey? Try watching Patrick. Oh, he's got moves that take your breath away. Then that smile comes out, his blue eyes sparkle – and the helmet's covering the mullet, so it's all hot Kaner!
Rene Bourque, Montreal Canadiens left wing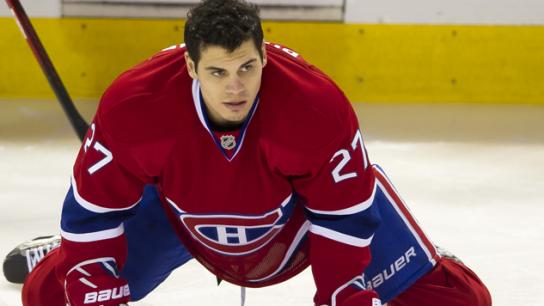 Rene – you have to roll the "r" in the back of your throat because he's French-Canadian. Actually, Rene is of Métis heritage, a term used for Aboriginal people in Canada who are of both First Nation and European descent. I'm pretty sure that explains the dark-dark eyes.
Rene has actually dedicated time and funding to helping other Métis children and youth from rural Canada afford the cost of playing hockey. Oh, and Rene spent a year playing on the Blackhawks with Patrick Kane. Spend a little time considering the fair Patrick on one side and the darkly sexy Rene on the other.
NBA Championship Playoffs
The Toronto Raptors and Washington Wizards are still in the first round of their playoffs. But they're on good teams, so we may see these hotties for awhile yet.
Landry Fields, Toronto Raptors small forward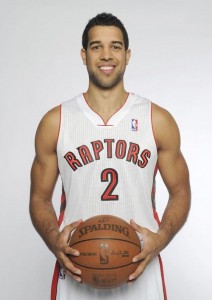 Small forward – Landry, at 6-foot-7 is considered a "small forward" position-wise. I guess you've got to be little closer to the seven-foot mark to be a "big" forward. Of course, when it comes to playing basketball, Landry didn't have much of a choice – both his mom and dad played college basketball. His dad also played professionally for the Portland Trail Blazers.
The Toronto Raptors are in a battle with the Brooklyn Nets, the series being tied 2-2. Considering the wattage of Landry's smile… well, ladies, go Raptors!
John Wall, Washington Wizards point guard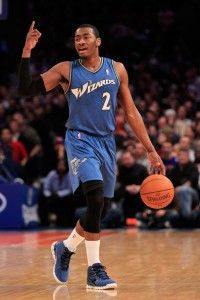 Doesn't it look like John's got something to say? Personally, I'm rather hoping it's an explanation of why he needs a sleeve on just one arm, but maybe's that's a retro thing like Kaner's mullet. Or maybe he just wants to say how great it is his Wizards are trouncing the Chicago Bulls, leading the series 3-1.
John had a tough childhood, losing his father at a young age and getting into some trouble in junior high. Luckily John had something called basketball to put him on the right path. Props to John for stepping on the right path – and, let's face it, look good while doing it!