Ahhh! I'm so excited but also incredibly nervous.  Sure I've been putting myself out there on the blog and on social media but today I'm really stepping outside my comfort zone.  It's weird because I naturally talk a lot but I'm pretty sure this is way different.  I've recorded a couple already and I'm having a blast but I'm sure there is not only room for improvement but places where I really need some work.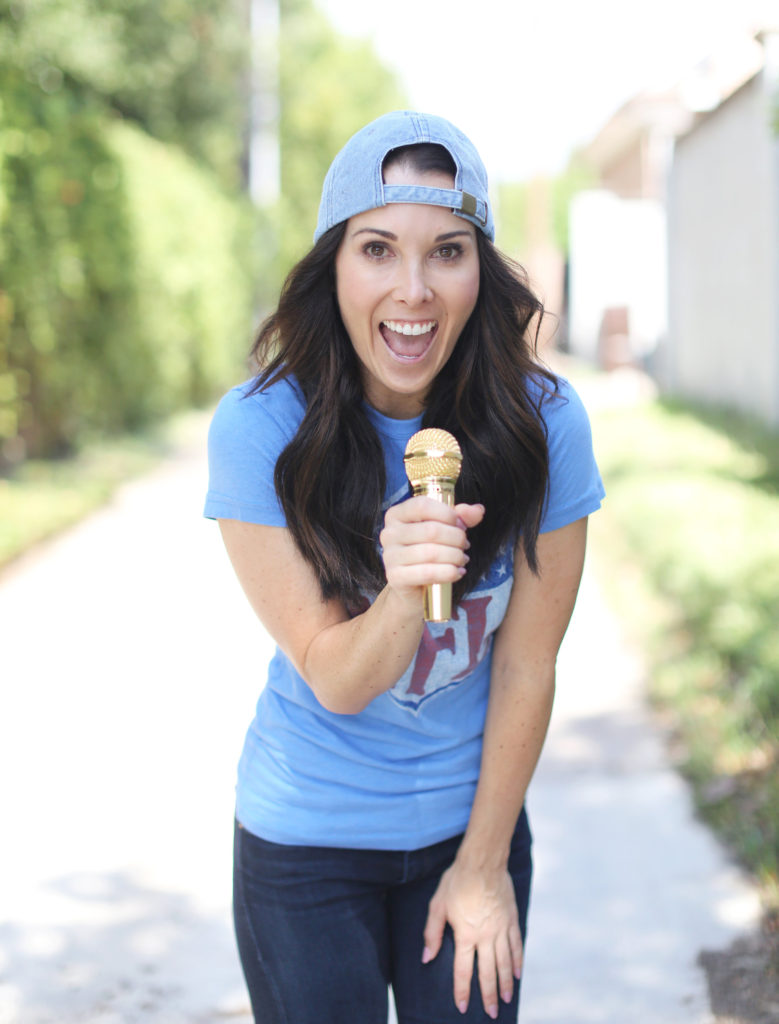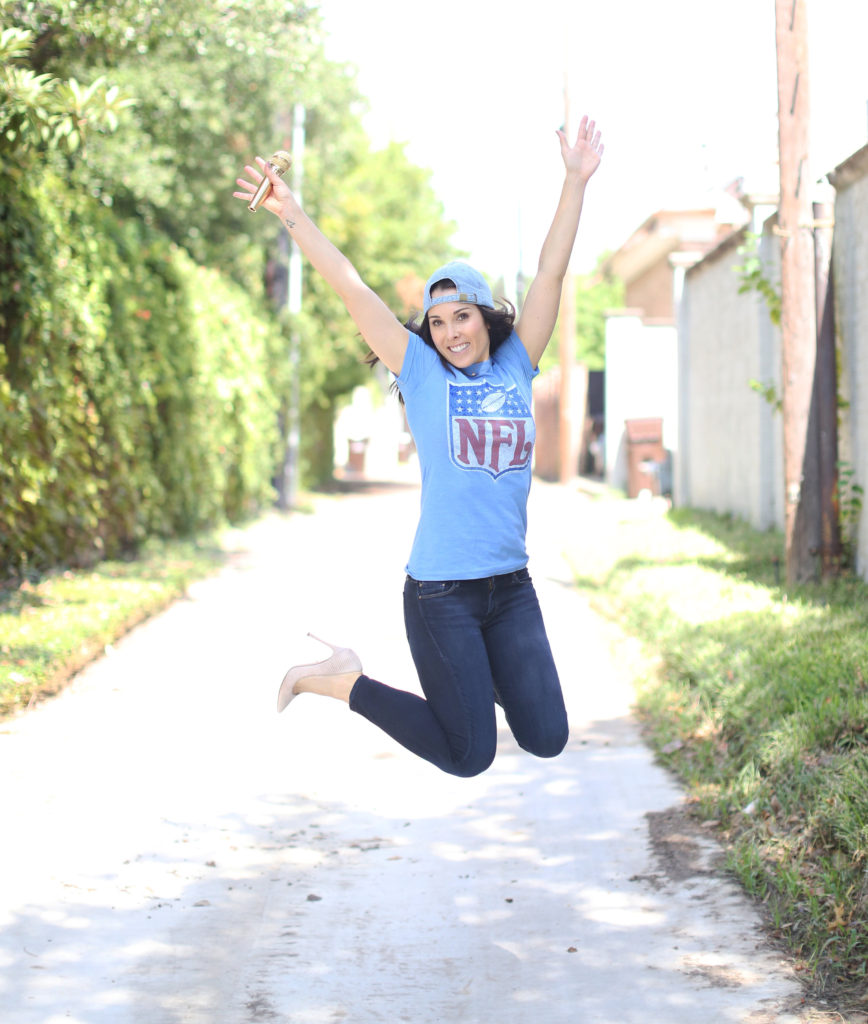 All that being said, I am really excited to take this step and I can't wait to see where the show is at in a year!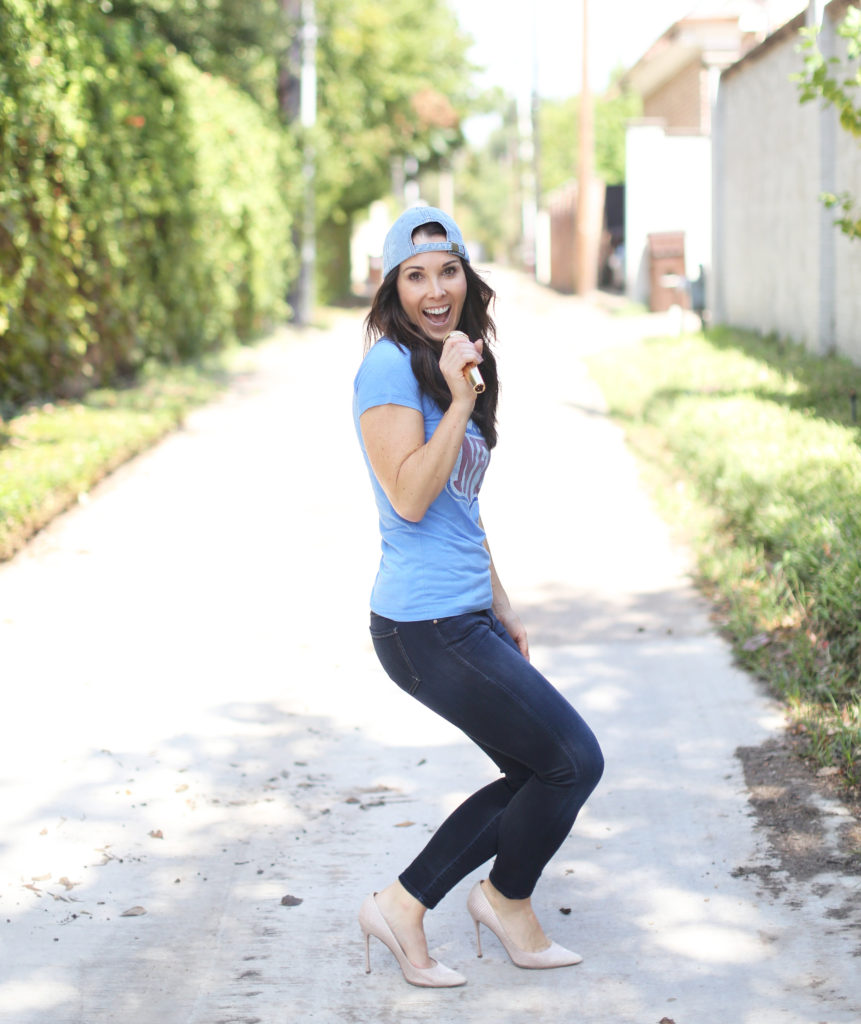 I had a blast shooting with my friend Elizabeth to celebrate the new show.  This look is pretty much a go-to for me for game day (minus the heels).  This exact tee is actually super old and I don't see it currently available but Junk Food Clothing offers all kinds of cute game day tees! You could also snag this men's tee on MAJOR sale and tie a little knot or do a cute tuck. My jeans are Mother and you can get the exact pair here.   My heels are the Sergio Rossi "Godiva" pump but I don't see the snake skin available anymore. My hat is from Privilege and its only $38.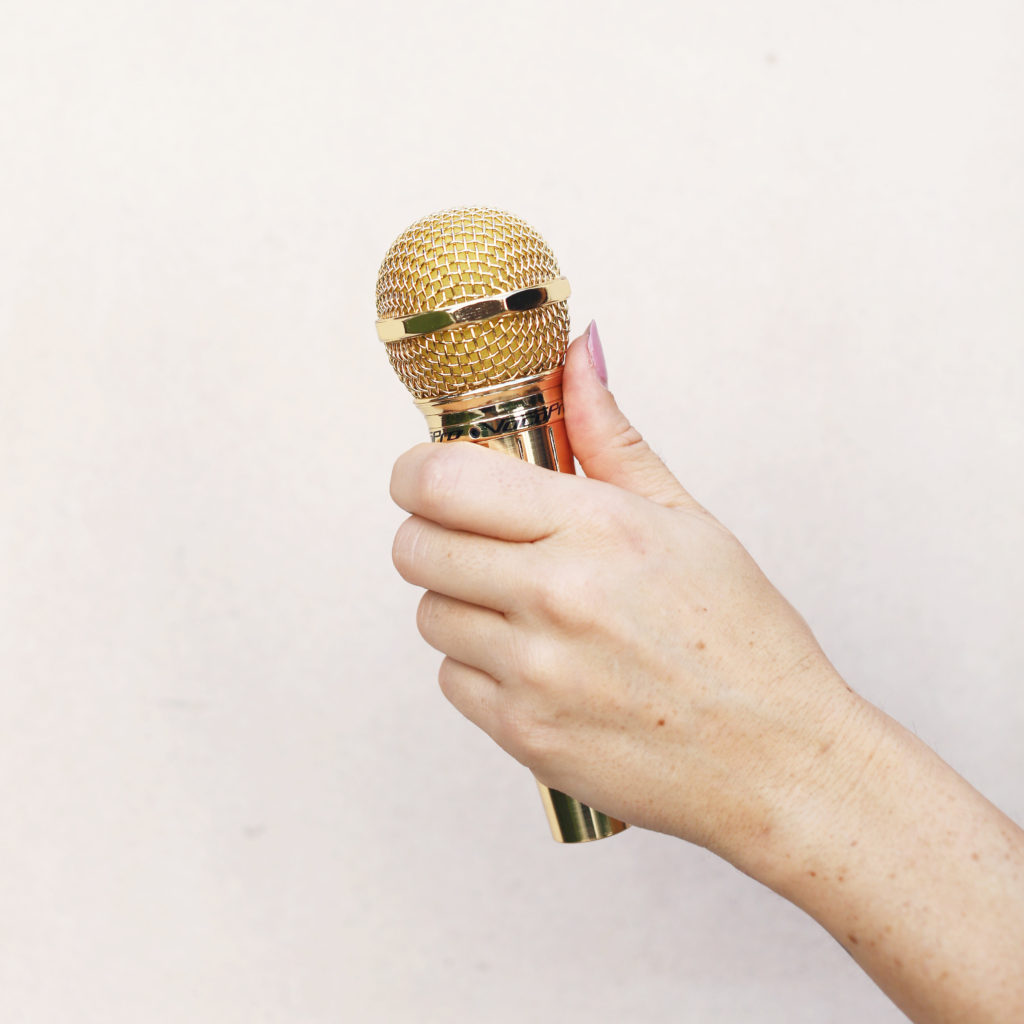 This post would not be complete without talking about the gold mic. You can snag on here.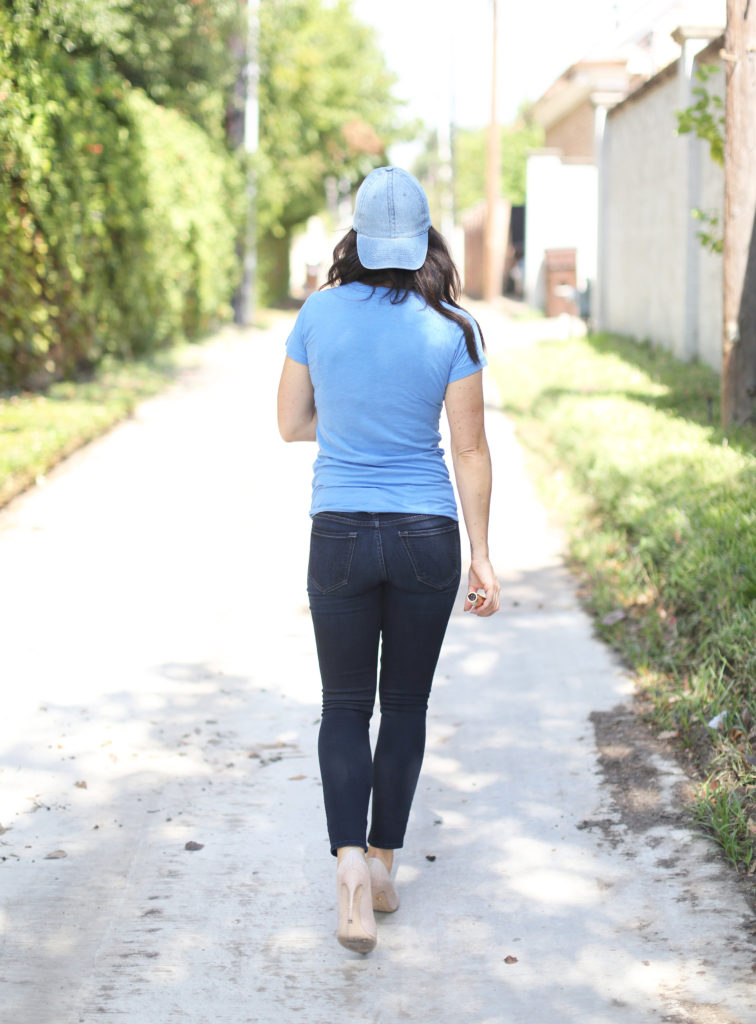 Well here we go! Thank you so much for all of your support and a special thank you to my producer John.  I hope I can make you proud! Stay tuned for more information on how you can download, subscribe and listen to the show each week at 10PM EST on Thursdays.