Well you may have seen on our instagram that we have exclusive insider access to the Olympic games thanks to Jayne Heights.  Jayne just got to Sochi yesterday and here is what she has to share about the city, games and overall vibe!
"It's super cool here once your up at the events but it's a TREK to get to the finish areas of the snow sports! Your options are as follows:
1)    About an hour to an hour and a half trek with 2 bus rides, then a gondola followed by a hike.
2)    A shuttle ride, 2 gondolas, a chairlift and a hike
3)    A shuttle ride, 2 gondolas and lie on your back sledding down a ski run laughing and screaming until you hit the flats enough to slow down! (I hadn't had that much fun sober in years!) 
I watched the Halfpipe with a soaking wet butt and snow in my shoes, but it was worth it! Not sure how many events I'll make it to down in Sochi because that is far, but I am trying to get tickets to the Russia/ USA hockey on Saturday! And my hotel is nice, clean and modern. They were pounding away at it last week and finished it last minute, so I believe we are the first people to sleep in it. The room itself is nicer than some places I've stayed in Europe, but you can tell they cut funny corners with the bath tub, it wobbles on the floor when you take a shower. Also, the bathroom has no outlets and our patio door has no handle, but I still feel lucky with what we got! The landscape, not so much! Some people were saying it looked like outside used to be a dump yard…you know those ones you drive out to on a half paved windy road…haha that's the hotel entrance. It's just another world!!! Also, I am here with a group and after being rebooked a couple times through their company, at random I are on the SAME floor as them at the same hotel…what are the odds! So now I won't be doing anything alone! I haven't felt scared once outside the normal travel fears, but all the stories I read before coming are always in my head while in big crowds even though the security is very tight!!! I was patted down completely, twice yesterday by women and there is no funny business with disguising yourself as someone else with your identification pass! So needless to say so far so good!"
Thank you so much Jayne Heights for sharing your inside info!  Check out some of the snaps she sent along as well!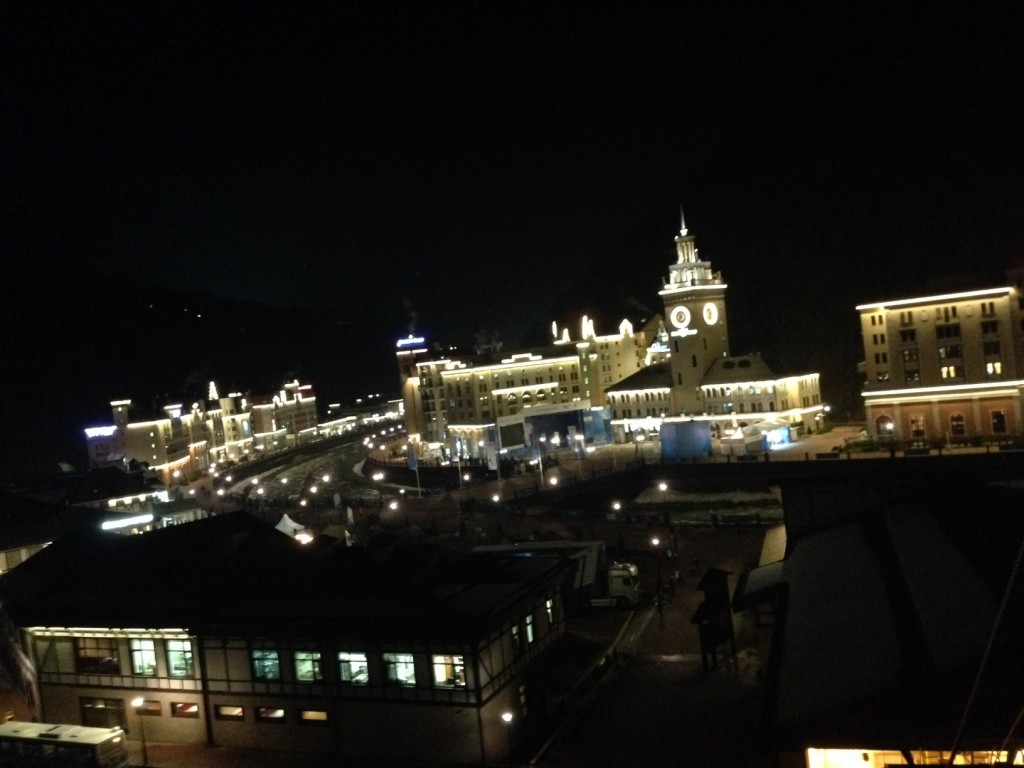 A view of Sochi, Russia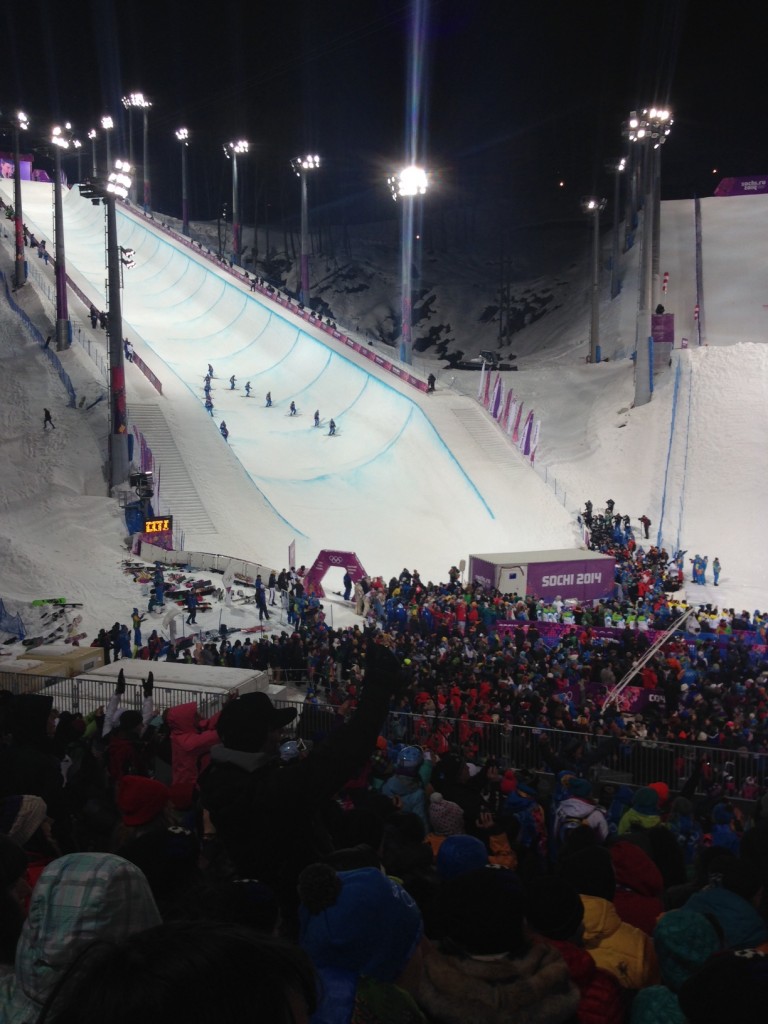 Half Pipe at Sochi
Contributed by Jayne Heights