I wrote my first blog post ever for my MBA program's blog back in 2010.  You can check out that ESPY blog here.  It's come full circle that I get to write about my best friend and how she nailed the "what to wear to a sports awards show" look.  That's right, my pal from Blonded by Style,  Mia Pascoe, nailed her red carpet look at last nights ESPY awards.  She accompanied boyfriend (and "Best Male Olympian nominee"), Ted Ligety, to the show.  The ESPYs are a tough event to dress for because they aren't the Oscars or your typical red carpet event.  You don't want to be over or under dressed.  Check out her fab style below.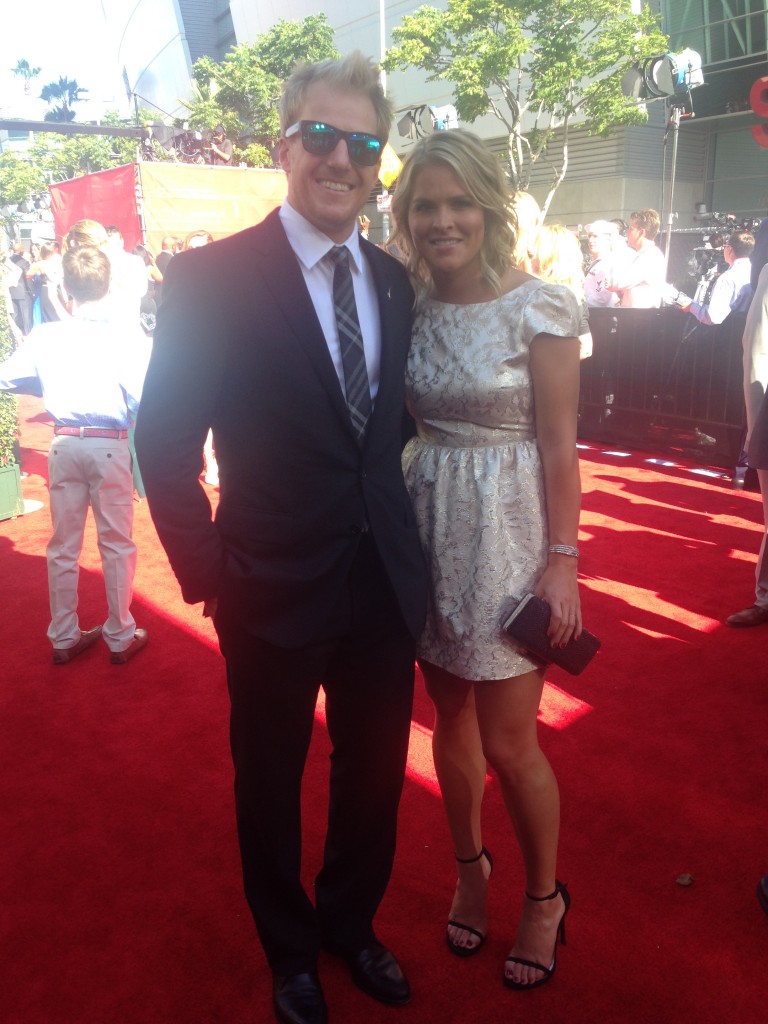 On Mia: Dress: Alice and Olivia, shoes: Stuart Weitzman, clutch: DVF, Jewels: David Yurman. on Ted: Suit: Ralph Lauren, Shades: Shred.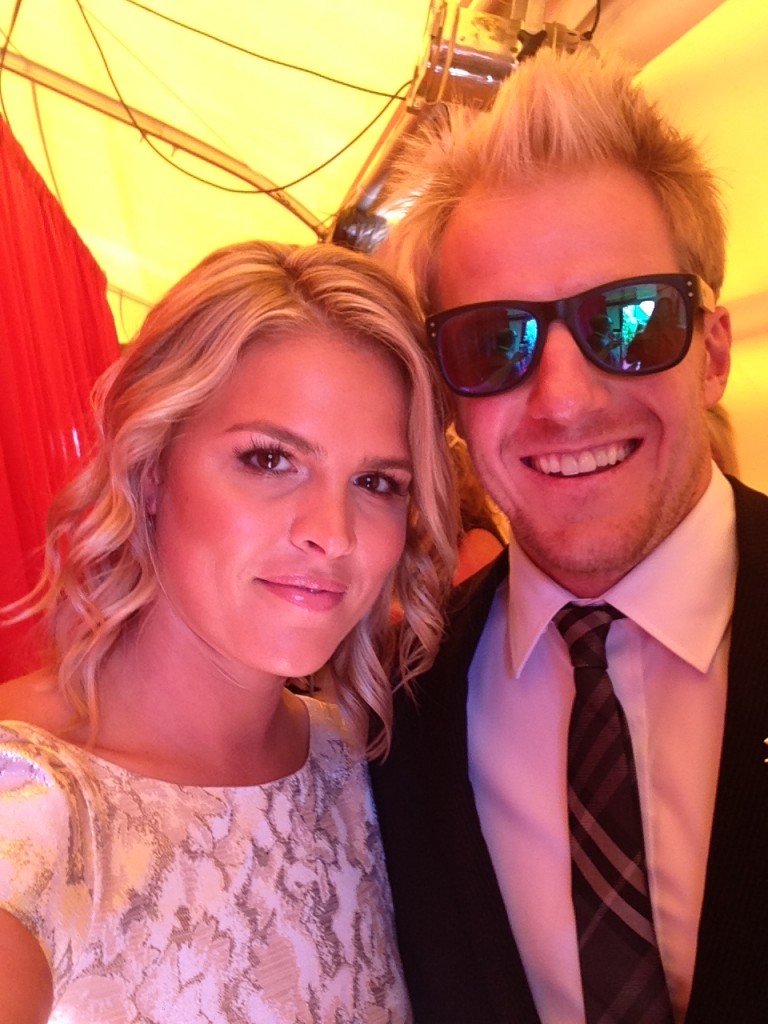 Mia also shared these snaps from inside the event.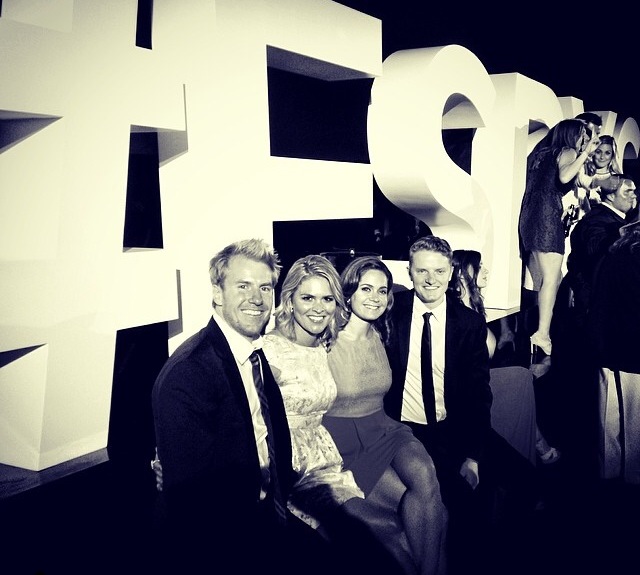 Mia with Ted (left) and Ted's brother Charlie (far right) and his girlfriend (Carly).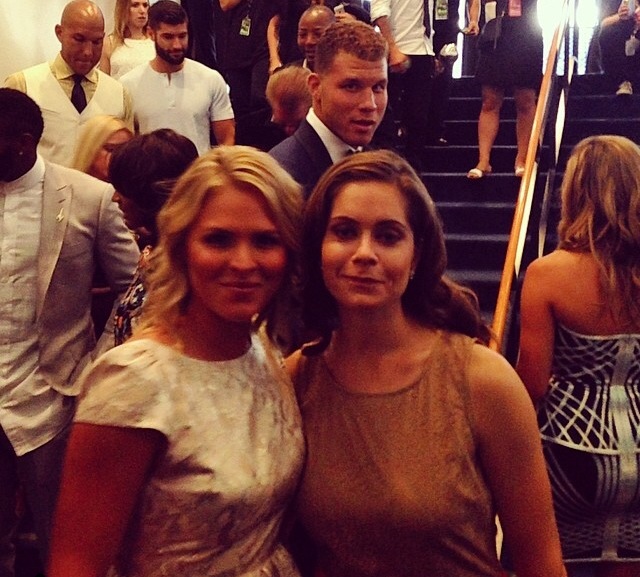 Sweet photo bomb Blake Griffin!!
She was also able to snap this shot with US Men's National Team stud, Kyle Beckerman at her hotel.  You may remember Kyle from our World Cup Hair post, too bad he's hiding those locks here!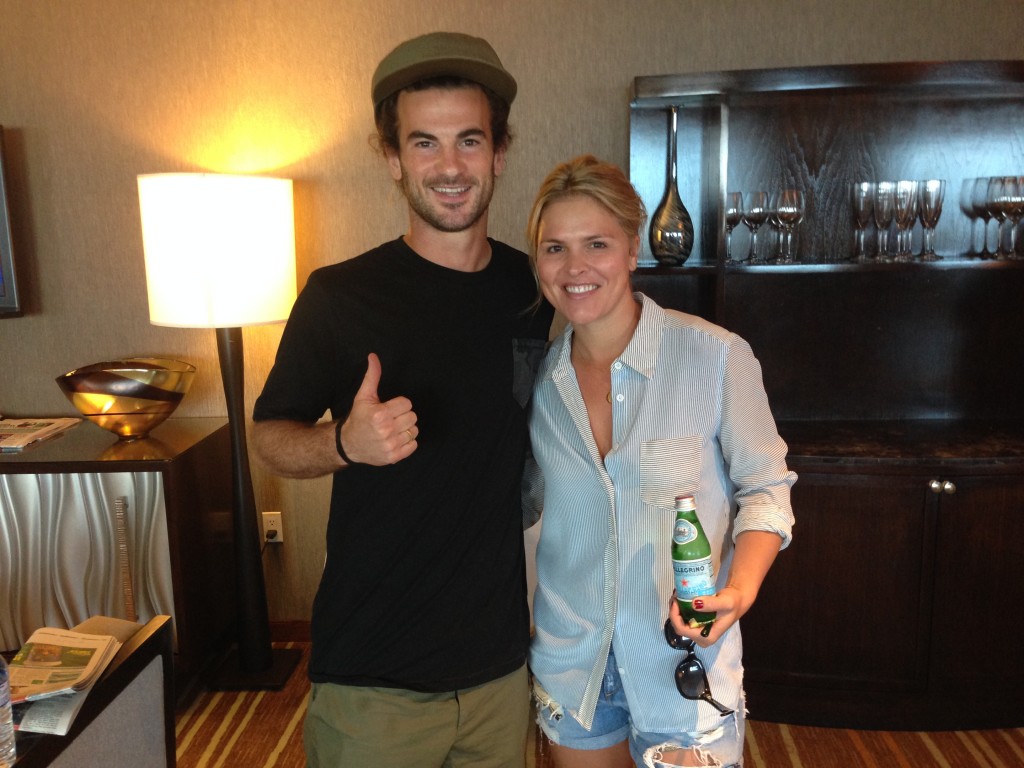 We give "thumbs up" back yo Kyle!  And to Mia for her report! Head over to BlondedbyStyle.com to check out more style tips from Mia and her fabulous sister, Zoe.