It's spring – must be time for winter sport playoffs. Right now, several basketball teams and hockey teams are in a fight for their respective championships. If you're a fan, you're already well aware of that. In fact, you may have even shed a few tears like I have. (My poor Colorado Avalanche.)
Wait, don't tell me you don't know what all the hullabaloo is about! No, no – the playoffs in professional sports are like the New Year's Day sale at Dillard's or the last three episodes of "Survivor" – way too exciting to be missed.
Brush up on the general rules of the NHL Stanley Cup Playoffs, then let's get you caught up.
2014 NHL Stanley Cup Playoffs
Hockey playoffs are currently in the second of four rounds. Eight teams have been eliminated (sob), and eight are still fighting. Some of those teams are in dire straits, but no second-round series have been decided so far. Here's what's going on.
Boston Bruins vs. Montreal Canadiens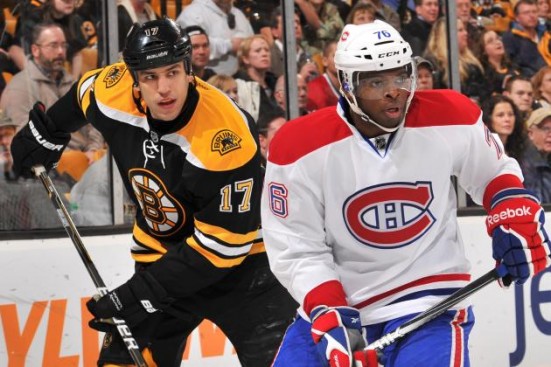 The Bruins dominated the regular season, and they won their best-of-seven series in the first round in five games. However, the Montreal Canadiens swept their first-round series, and, for awhile they were up two games to one against the Bruins. Part of the reason for that is their award-winning defenseman, P.K. Subban, is on fire, and their Olympic Gold goalie, Carey Price, has become a brick wall. (If you're not sure if that's a good thing, imagine trying to shoot a puck through a brick wall – not easy.) Then a Boston rookie scored an overtime goal to win Game 4…
If you're looking for an additional reason to watch the series besides the fact it's an Original Six rivalry, Boston's Dougie Hamilton and Montreal's Rene Bourque have both been featured as Man Candy.
Pittsburgh Penguins vs. New York Rangers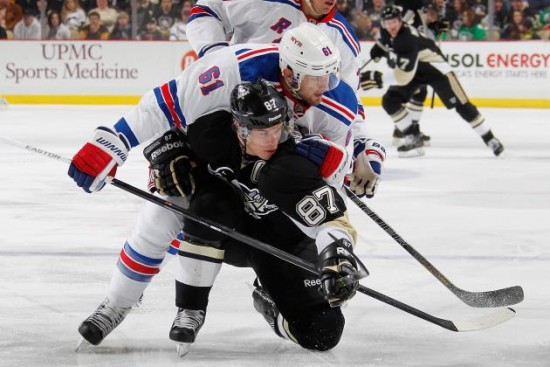 Both the Penguins and the Rangers are coming off of tough first round series. Ok, the Penguins' series shouldn't have been tough – they were facing a team that had never won a playoff game. However, that type of under-dog status apparently makes a team spunky. The Rangers battled it out with long-time East Coat rivals. Plus, due to concerts and Chelsea Handler, the Rangers have had to play back-to-back games. (True story.) They're currently facing elimination at the hands of the Penguins.
Again, for additional reasoning to watch, the Penguins' Sid Crosby and Marc-Andre Fleury have both been featured as Man Candy. Rangers goalie Henrik Lundqvist, who actually models, has not – an egregious error that will be fixed.
Chicago Blackhawks vs. Minnesota Wild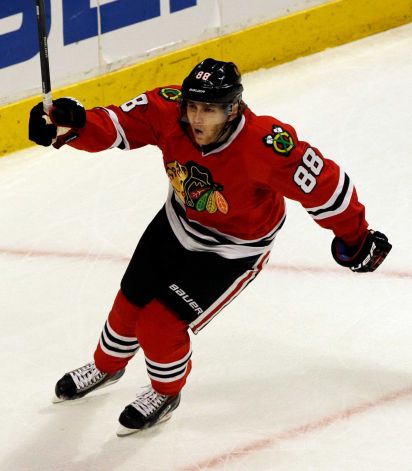 The Chicago Blackhawks are the reigning Stanley Cup champions, and they also won in 2010, so you know they're a good team. They currently lead the series against the dirty upstart Minnesota Wild (who beat my Avalanche) 2-1. They play an exciting, offense-first style of hockey that often makes the highlight reels.
Patrick Kane, the Pink Grinch with the surprisingly cute 90s mullet, scores some of the sexiest goals on the planet for the Blackhawks. No one on the Wild is worth looking at. (Not that I'm bitter or anything…)
Anaheim Ducks vs. Los Angeles Kings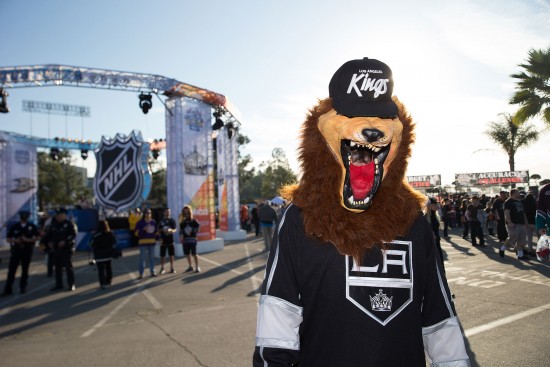 This rivalry, of course, is also known as the Hockey Battle of SoCal. These teams play only 30 miles apart in the same state. LA thinks Anaheim is an upstart. Anaheim thinks LA is too big for its britches. And that's just how the cities feel. The hockey teams hate each other.
The LA Kings lead the series 2-1. This is pretty exciting hockey right now. The Kings were down 3-0 in the first round, and they staged an impressive comeback to make it to the second round. Well, the Ducks aren't impressed, especially since the Kings carried their winning streak into the second round…
Only Teemu Selanne of the Ducks made it into the Man Candy section. But this is a Cali rivalry, and that's always worth checking out!
Next time, let's check out what those boys in shorts are doing.