Its Thursday, which means time for football AND we're only one day from the weekend.  So with that in mind, why not try this Grapefruit & Celery spritzer at your tailgate or pre-game this weekend?  If you have an early kick off, trade in the tried and true Bloody Mary (just this once) and give this refreshing bevy a shot!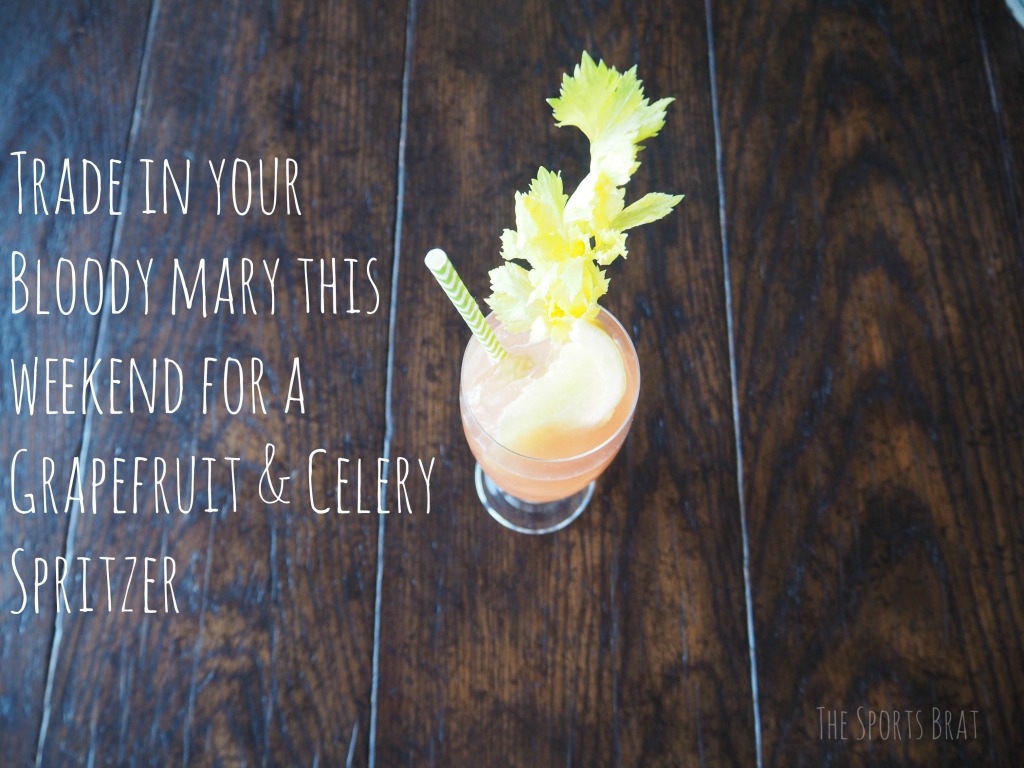 Ingredients:
2 celery stalks (one for garnish)
pinch of salt
1 tbsp honey
¾ cup grapefruit juice
½ cup club soda
1 oz vodka
Grapefruit wedge for garnish
Preparation:
In the bottom of a cocktail shaker, muddle 1 celery stalk with a pinch of salt.
Add ice, honey, grapefruit juice and vodka.
Shake and strain over fresh ice in a glass.
Top with club soda.
Garnish with celery stalk and grapefruit wedge.
Enjoy!
*Nutrition: 270 cals, 0g fat, 36g carbs, 210mg sodium, 1g fiber, 1g protein.
**Drop cals by making it a mocktail – only 140!