Finally, comfortable athletic fabrics are not just for the guys or lazy game day Sundays. Major fashion designers like Marc Jacobs, Gucci, and Peter Dundas are incorporating athletic mesh and versatile sport inspired styles into their couture designs. Who ever said you can't have it all? Now you can look like you've just walked off the runway all while feeling comfortable and free. Blake Lively has been seen spotted sporting a blue Gucci tracksuit at a recent event. This amazing outfit not only looks glamorous, but it also offers the athletic feel we all know and love!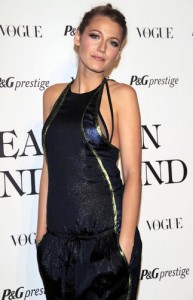 Now we can't all afford these high-end designers and some of us don't want to commit this heavily to a trend, but there's a way to incorporate pieces into your wardrobe.  One easy way you can transition from game day to a night out is by rockin wedge sneakers.  Nike's women's heels make the perfect addition to any game day outfit as well as date night attire. After the big game, go out to celebrate without having to change your shoes!  They come in several colors and are $150.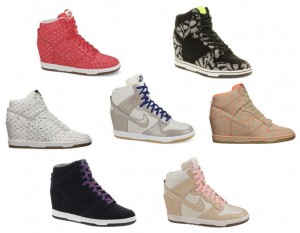 Buy them here.
For a little inspiration, try putting an outfit together like SJP and you'll kill it at the game and the after party.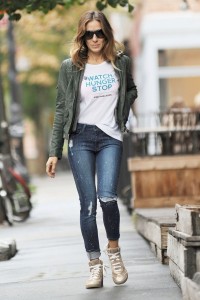 Outfit details:
Jeans: Siwy
Tee: Michael Kors (Not available for sale). Try a plain tee or tank.
Jacket: Doma
Contributed by Taylor Hensel