As you all know, I love sports and I love fashion.  One of my favorite parts of this blogging thang is that I get to talk about game day fashion.  And even better, I get to try out the clothes!  I started posting a couple of weeks ago about this cute tee line called Live Love Gameday.  They're sayings are so spot on, their fabrics fit so well, and are super soft!
I get stopped and complimented all the time on this line.  The "My daddy taught me about Jesus & pass interference" is so sweet and probably the one that gets the most attention.  My other game day essentials are also pictured: iphone6 with headphones, quick fix spray  and my sweat stick.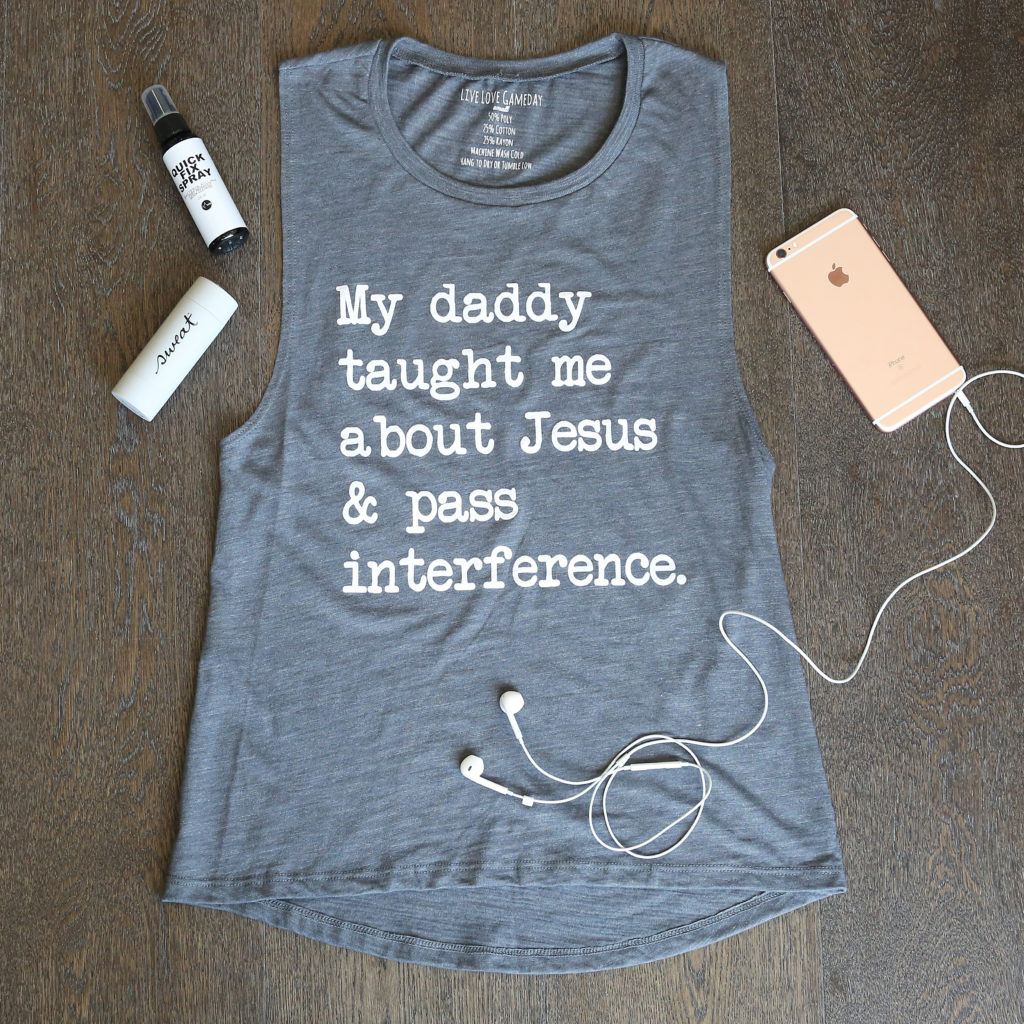 I am obsessed with the "Gameday Made Me Do It" tank.  It's so adorable.  Its still super hot in Texas so I paired it with cutoffs and ankle booties.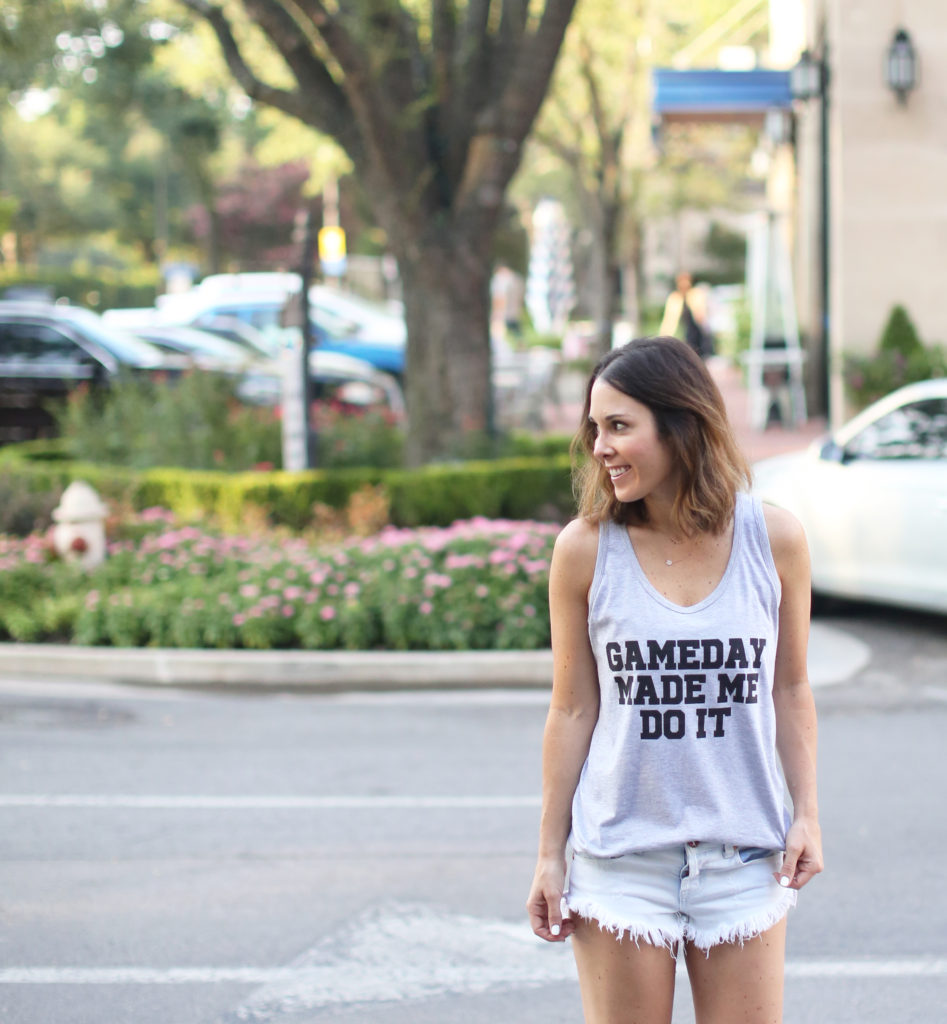 My other obsession from this line is the uber soft "Jesus & Sundays & Family & Football" v-neck. I paired it with the same cutoffs and booties.  But it would be adorable with some skinnies ( I love the new stagger hem for fall) and a flannel around your waist in cooler climates.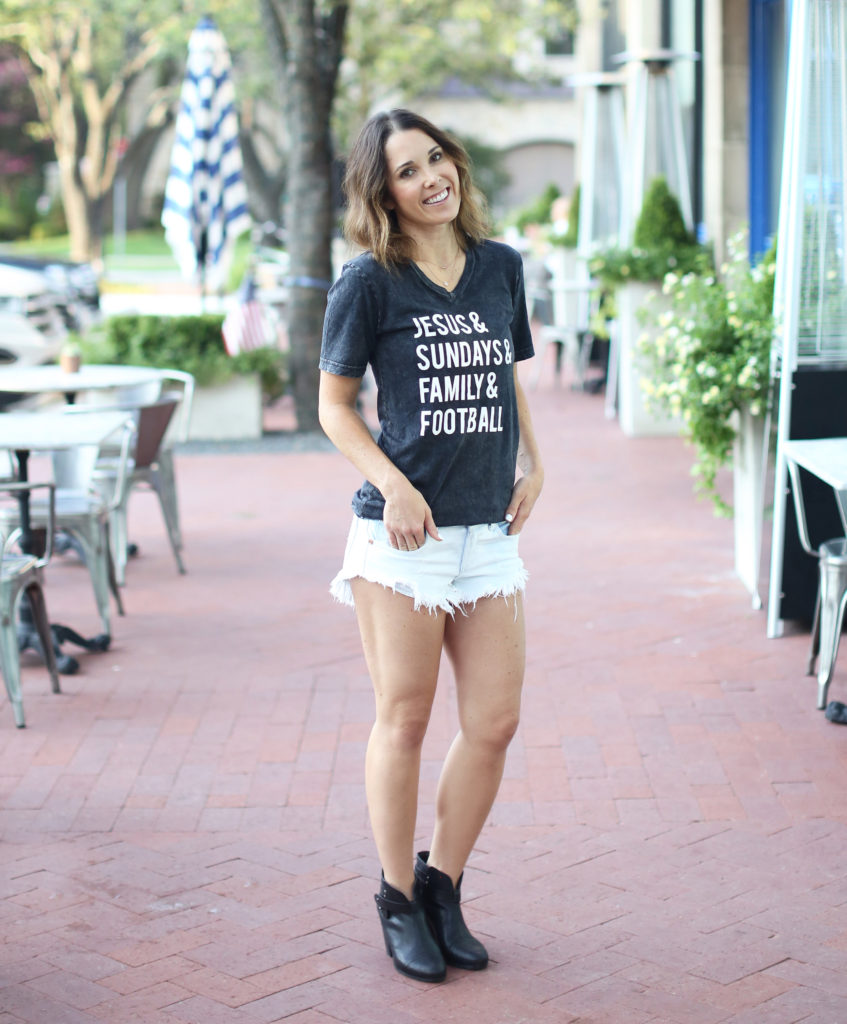 You could also trade in ankle booties for sneakers for an even more casual and comfy look.
I'm just getting started to stay tuned for more fall fashion! xo