On this Flashback Friday, we're taking a look at Mikaela Shiffrin's journey to the Olympics.
When I was 18 years old, I was still stealing bottles of booze from my parent's liquor cabinet and high-tailing it down to the beach to drink underage and luxuriate in the New Jersey sunshine, wasting away the afternoons like lazy teenagers do.
But this American teenager is not like the rest. She doesn't spend her afternoons hanging out in malls or sitting idle on Facebook.
Not Mikaela Shiffrin- she just acquired the title of the youngest ever women's slalom gold-medal winner. Although she hit a sketchy spot in her second run of the final race, she was able to regain her balance, despite the speed bump, and come out on top.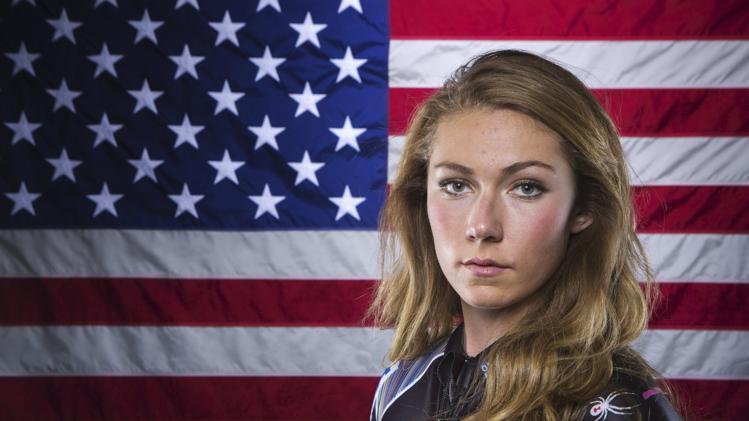 Perhaps the most challenging form of Alpine skiing, slalom racing requires near perfect balance and agility from its racers. Incredibly tight turns are made on short skis that are hour glass shaped to help with the carving. Armor is worn by the racers in order to clear the gates throughout the course.
Born and raised in Vail, Colorado, Mikaela was greatly influenced from a young age by her father, Jeff. Jeff raced for the B team for Dartmouth College and taught Mikaela proper skiing technique and discipline from a young age. Upon moving to New Hampshire in 2003, Mikaela trained at Storr's Hill, Whaleback, and the Dartmouth Skiway before attending Burke Mountain Academy, Vermont's famous ski school. By the time she was only 15, Mikaela was competing in the World Cup.
According to the U.S. Ski Team, Mikaela is the fifth youngest woman to win the gold in the entire history of Alpine skiing. She is also the first American woman to win an Olympic gold medal in slalom since 1972. Mikaela reports how surreal it is for her that she finds herself competing against and sharing the podium with some of her childhood idols and the best slalom skiers of all time, Austria's Marlies Schild and Kathin Zettel.
Mikaela is a stellar role model for young generations of American teens: put down your iPhone and pursue your passion. Stop updating your status and shoot for the moon.
Contributed by Allison Cohn