This week I hosted a little mock Friendsgiving as part of something I'm working on…stay tuned…but Lexi and Kelsie of PizzaAndChampagne.com were kind enough to come over and share their fall sangria recipe.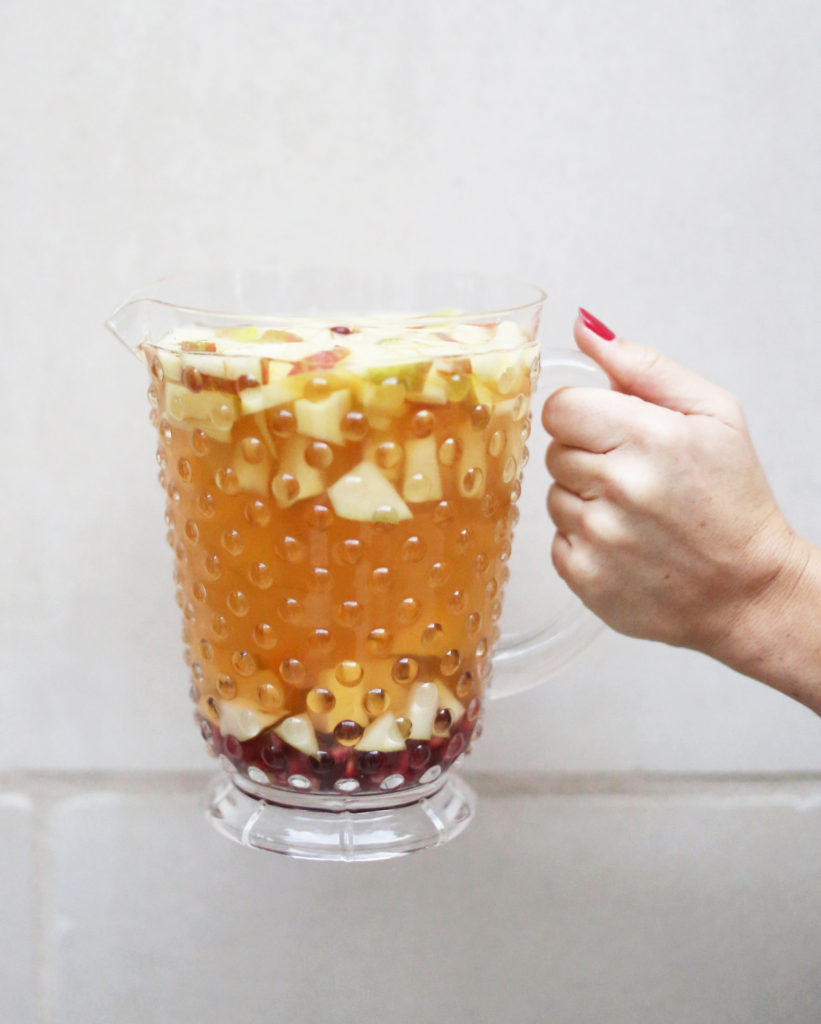 Now pay close attention…this is one of the more complicated recipes I've shared…
Ingredients:
1 bottle of Sauvignon Blanc
2 bottles of hard apple cider
1 apple chopped
1 pear chopped
Pomegranate seeds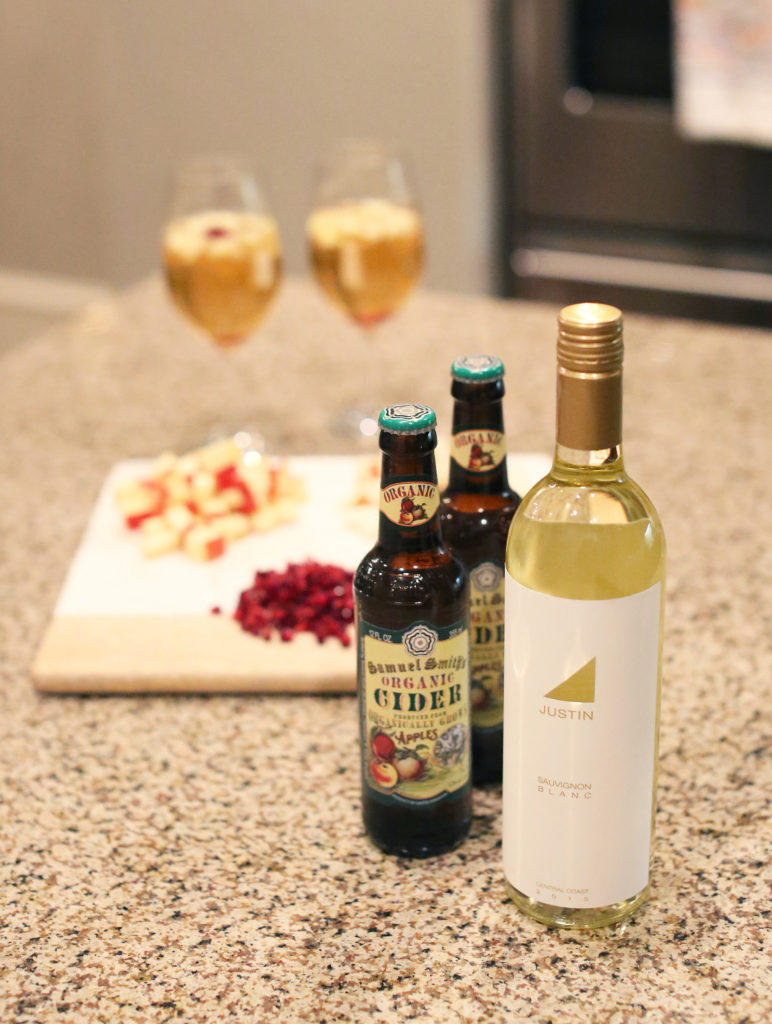 Preparation:
Combine all of the ingredients in a punch bowl.
Let it chill in marinate for as long as you can stand it.
Enjoy!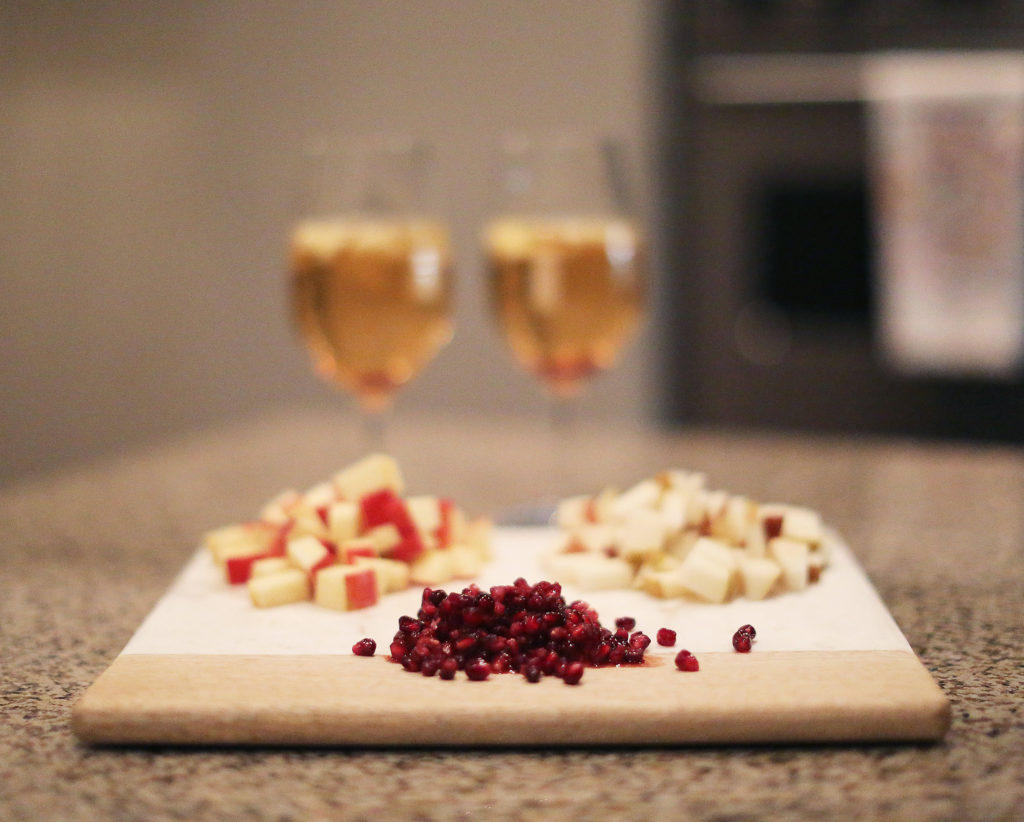 It's the perfectly easy to make and easy to drink fall football cocktail! Enjoy!