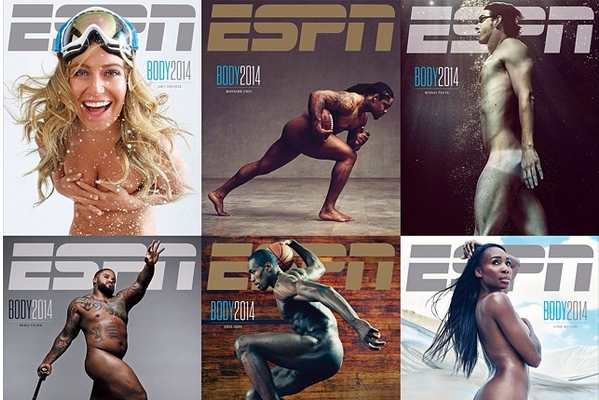 Each year premier athletes in several sports bare all for ESPN Magazine's photogs. These aren't models pretending to be athletes for a swimsuit edition (ahem), but actual athletes both male and female.
One of the best aspects of the magazine is that it showcases athletes' range of body types, from tennis player Tomas Berdych's lithe form to Major League Baseball baseman Prince Fielder's, well, generous belly.
The photos that accompany the athletes' fitness regime and bios are classy and designed to show how the body works during their chosen sport. For instance, surfer Coco Ho is shown leaping onto her surfboard, her muscles stretched dynamically. Soccer star Omar Gonzalez is photographed leaping impressively through the air to kick the ball. All images are tasteful with no actual naughty bits showing. (Though clearly the photogs got an eyeful at every shoot!)
Here are the highlights of this year's ESPN Magazine's Body Issue.
Jamie Anderson, Snowboarder
Jamie is a California blonde who just so happens to have won gold at the 2014 Olympics and bunches of medals at Winter X Games. Like a true Cali girl, Jamie is very metaphysical. In fact, according to ESPN Go, her essential oils and crystals were key bring-alongs to the mountain in Sochi.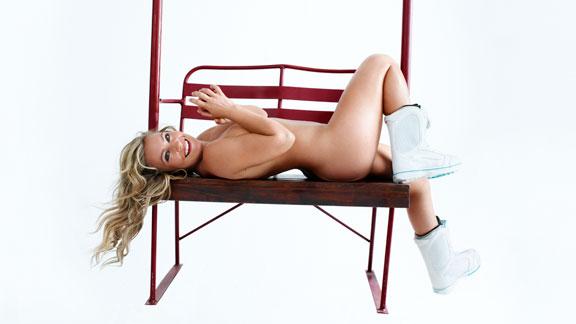 For the Body Issue, the very pretty Jamie is featured wearing white ski boots and a smile. She says of her body, "I don't think I'm your typical rock-hard ripped girl." She admits, though, that she's a big fan of her own booty!
 Travis and Lyn-z Pastrana
Travis and Lyn-Z are not your traditional power couple. Their power comes from their wheels –it's motorbikes for Travis and skateboards for Lyn-Z.  Travis competes in motorsports events, performs stunts and has won many championships. Lyn-Z is a professional skateboarder who's won several medals at the Summer X Games.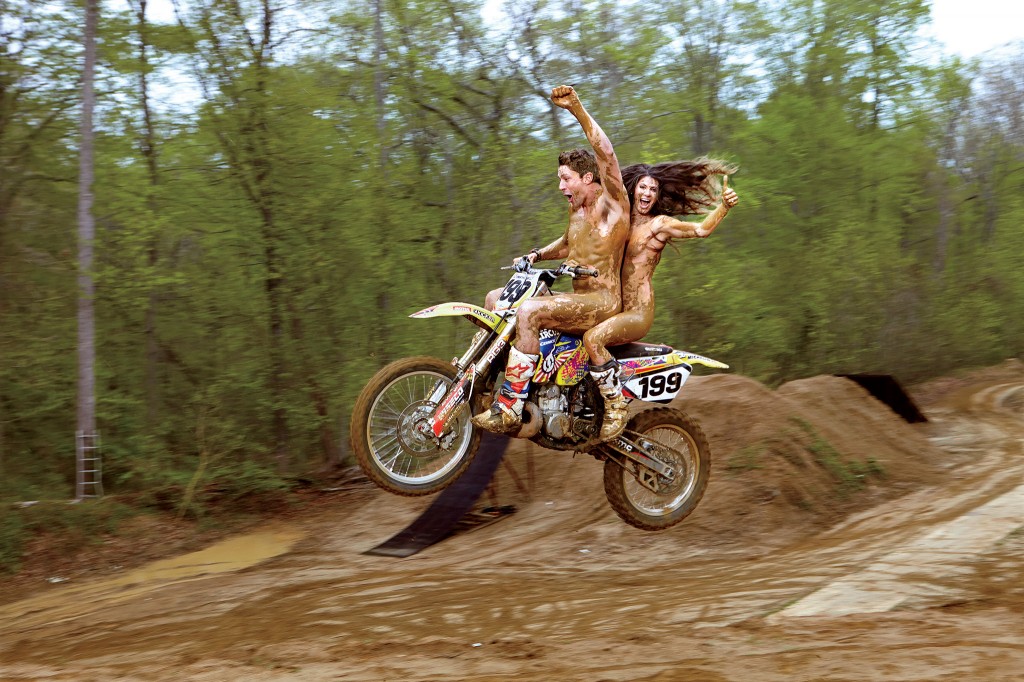 The Pastrana's get photographed on one of Travis's motorbikes, which looks pretty uncomfortable. This speedy couple, though, go zooming around the dirt track like it's the most natural thing in the world – who knows, for them it might be. And apparently it was all Lin-Z's idea: "It definitely took some convincing to get Travis to do it. He was like, 'All right, well as long as we're both naked — then I get to see you naked.' He's a good husband."
James Spithill, Sailor
This Aussie yachtsman likes being on the water – so much so that he holds the record as the youngest-ever winner of the America's Cup. Italians call him "James Pitbull" not because they can't say his name, but because he's one aggressive sailor on the water. Pitbull, er, Spithill currently serves as the skipper of Oracle Team USA's yachting team.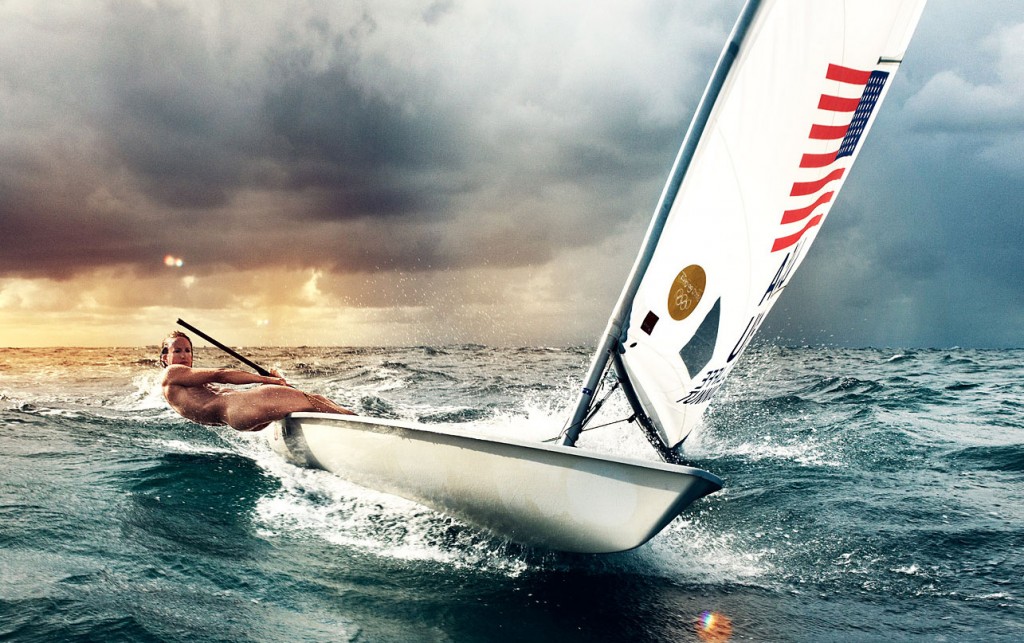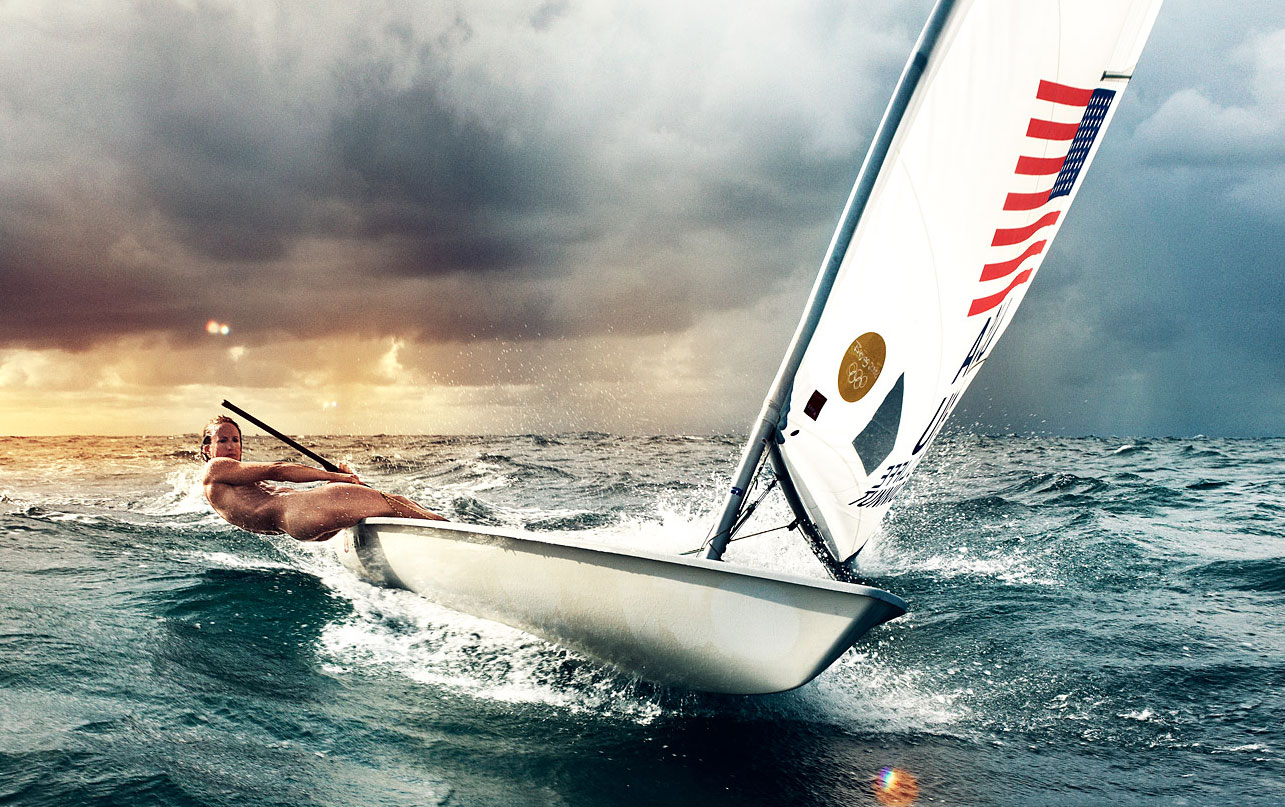 One of the most stunning photos from the Body Issue shows James gripping the edge of his sailboat with his powerful thighs while seeming to levitate over choppy water. James said of his demanding sport, "You can no longer just be a good sailor. You have to be an incredible athlete as well." Apparently.
Some other highlights of the Body Issue include tennis star Venus Williams showing what mad booty looks like…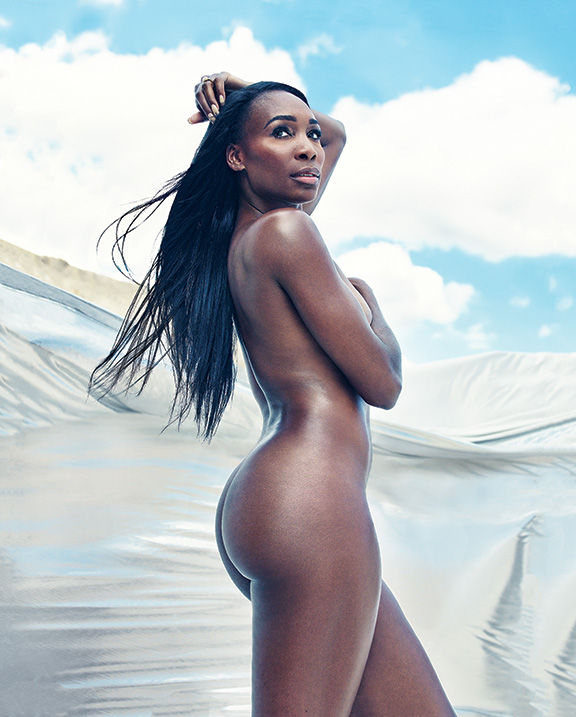 Larry Fitgerald of the NFL making an aerial football reception…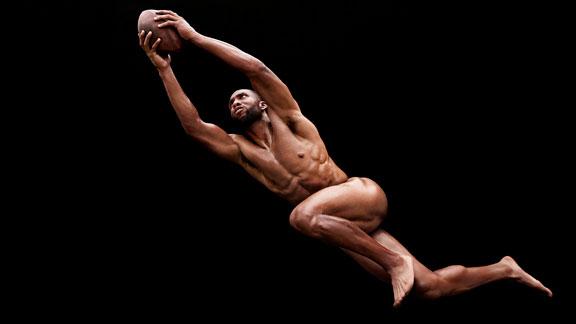 Olympic hockey star Hilary Knight lacing her skates…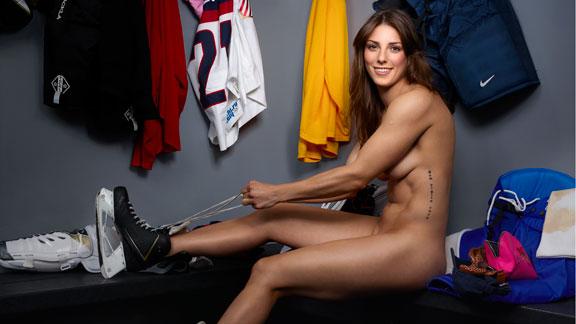 and Michael Phelps slipping off his Speedo…(seems a bit like an unfair advantage over, say bobsledder Aja Evans's strip down. Brrr).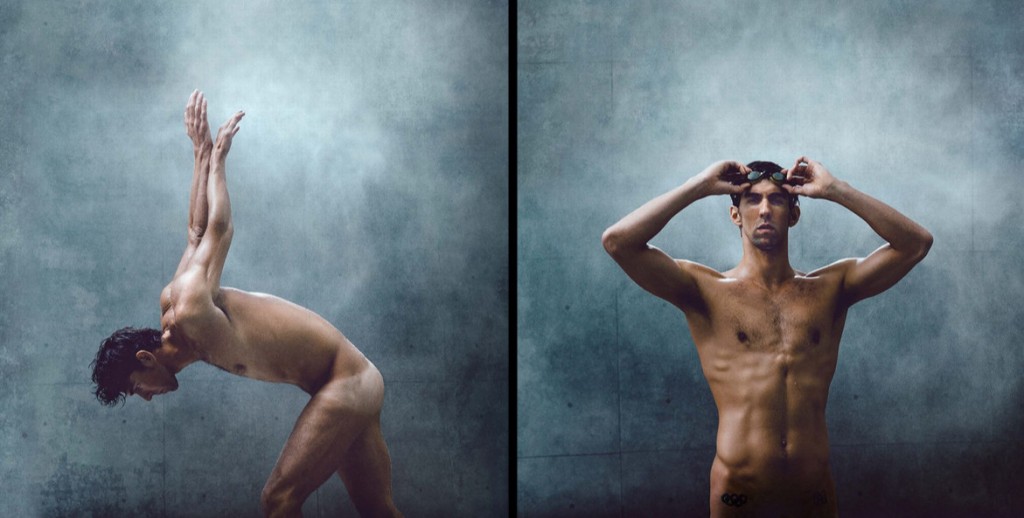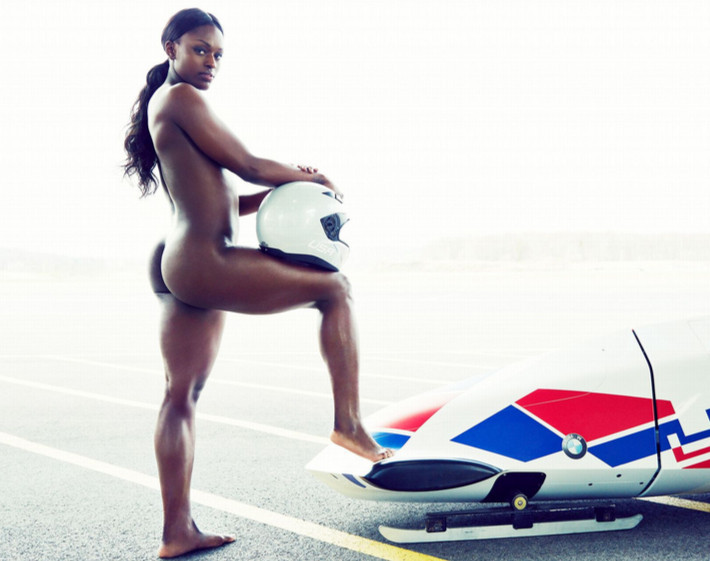 ESPN Magazine's Body Issue has been out since mid-July, so look for it on newsstands!
Contributed by Nadia Archuleta